As with many general counsel in the cannabis industry in Canada, Jason Alexander is juggling all the issues in-house in the sector face every day, including whether or not travelling to the United States is a good idea right now.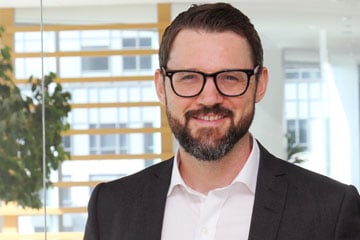 As with many general counsel in the cannabis industry in Canada, Jason Alexander is juggling all the issues in-house in the sector face every day, including whether or not travelling to the United States is a good idea right now.
"It's on the mind of anyone in the industry," says Alexander, who is chief legal officer at Starseed Medicinal Inc., a Bowmanville, Ont.-based cannabis producer that works with employers, insurers and plan sponsors to provide medical cannabis. "We're talking about it non-stop."
Due to concerns about U.S. Customs issuing lifetime bans to travellers from Canada who work for or are associated with cannabis companies and use, Starseed has been seeking the advice of immigration lawyers but also turning down invitations to conferences in the U.S.
"We hired an immigration firm to provide us the risks around crossing the border right now. It's anecdotal, but we're hearing about people getting lifetime bans, being questioned about cannabis use or about being an investor in cannabis. We've been hearing more and more stories recently," he says.
Starseed Medicinal is a subsidiary of Starseed Holdings Inc., a licensed producer of medical cannabis. In May of this year, Starseed was the first medical cannabis company to form a partnership with a large private health benefit plan, announcing it had launched its medical cannabis supply and service model with Laborers' International Union of North America, Canada's largest construction union with 120,000 members.
The issue for cannabis company employees and others involved in the industry is that if U.S. Customs suspects someone may be involved in the cannabis industry they consider that person a trafficker.
"Essentially, if you get a lifetime ban, you can apply for a waiver that is good from between six months and five years, but that lifetime ban you have for life and you have to get that waiver every time you go to the States," says Alexander. "It's sort of crazy when you're talking about medical cannabis and people with prescriptions and medical documents from doctors being subjected to a lifetime ban because they are taking medicine."
Alexander says he needs to go to the U.S. for business "all the time," but the current climate has caused him and his colleagues to decline invitations to the U.S.
"We're turning down invitations to conferences or meetings because the risks are real. We are trying to avoid the States to the extent possible," he says, noting that it affects personal travel, too — a desired family trip to Disney World is off the consideration list for a few years.
He says immigration firm Green and Spiegel LLP recently held a seminar for people in the industry saying essentially "watch out."
Alexander's role at Starseed encompasses not only that of managing legal matters but he is also taking a lead role in educating its members through seminars and clinics to help educate union members on developing workplace polices around medical cannabis use.
"A lot of my job is involved in helping to prepare the employee communications," he says. "It's quite different from your typical general counsel role."
Starseed recently released a paper called "Medical Cannabis in the Workplace."
"I think there is a lot of misinformation out there, which is the reason we put together the brochure," says Alexander. "We want people to be better educated. Some employers are more accepting and it's [medical cannabis] hopefully going to get some employees off opioids or using cannabis in lieu of opioids."
He says employers are starting to understand there is a difference between the different forms of cannabis such as high-CBD cannabis and high-THC cannabis.
"CBD doesn't have any psychoactive components, so it's a much safer pain medication than a lot of pain medications out there. Information like that is really part of the education component of helping employers who are being a little more receptive to the concept of having polices in place for cannabis," he says.
Alexander says all employers should have a workplace policy in place where employees feel comfortable saying: "I have a medical condition and I have been prescribed this cannabis."
"There is a level of confidentiality involved and the employee should know they can speak to HR or whoever is involved, on a confidential basis, on the fact these are the medications they are on," he says.
In working with a major construction union such as LiUNA, Alexander says, the idea was to find a better, safer way to treat chronic pain to a committed customer base particularly vulnerable to chronic pain and correspondently to opioid use.
"In terms of dealing with health and safety issues, we're starting with the hardest segment of society and developing policies for them," he says.
"In my mind, it goes back to the education — you want to make sure all employees are aware of cannabis in the workplace and how it works and to set expectations and reduce risks — they really understand what does it mean if I have a disability, who do I tell on a confidential basis and how do I figure out how they are going to accommodate," says Alexander.
When people become educated about medical cannabis use in the workplace, they seem much more open and receptive to it, says Alexander.
"We are seeing people designing these policies who are realizing 'Wait, there is cannabis that won't get you high?' People didn't even know that at the beginning. The conversation has changed and there is an understanding that it's medicine that can help people with chronic pain."
Alexander is the solo legal officer at Starseed and he has a compliance and regulatory team that knows how to operate in what is a heavily regulated environment.
He started his legal career at Miller Thomson LLP in the commercial real estate group, where he practised for four-and-a-half years before going to Shoppers Drug Mart in 2014, where he had the opportunity to work on the cannabis file for the mega retailer. He joined Starseed in April of this year.
"It prepared me for the job at Starseed, balancing employer and employee needs with the needs of the corporate entity as well. It's a difficult balance, but it keeps me on my toes and I absolutely love my job," he says. "It's cutting edge and so interesting — there are new issues every day you wouldn't otherwise have to deal with elsewhere."
Starseed has to be aware of the cannabis legislation in each province as well as the federal legislation. Not only is the Cannabis Act the overarching legislation, but, sometimes, it brings in the U.S. Federal Drug Administration and at times he has to consult the Controlled Drugs and Substances Act.
"We're bouncing around a lot and we have to look at literally everything under the sun. Even a poster in a store is a very difficult question in which you have to look at many pieces of legislation."