Instead of creating new programs, centralize them in Express Entry and improve system: Sergio Karas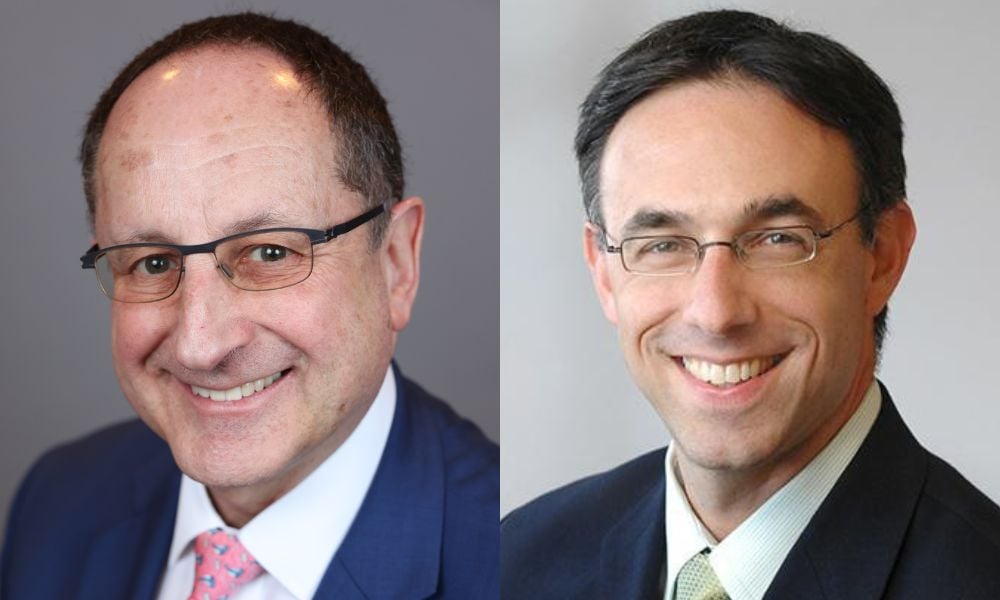 Among three other proposals aimed at attracting newcomers with in-demand job skills, Immigration Refugees and Citizenship Canada (IRCC) recently announced it will explore potential policies to lure digital nomads to Canada.
A digital nomad is an employee who can work remotely from anywhere in the world. Under the current rules, such a person needs a visitor's visa to relocate to Canada and can stay for up to six months.
On June 27, Minister Sean Fraser announced that the IRCC is working with various public and private partners to figure out whether policies focussed on bringing in digital nomads would be desirable, noting that the IRCC expects some will ultimately seek opportunities with a Canadian employer and pursue a temporary work permit or permanent residence.
Similar policies were rolled out in some Caribbean countries, such as Barbados, with the purpose of getting foreigners to come spend money in the country without entering the labour force, says Sergio Karas, a certified specialist in immigration law. But not all the reviews have been positive, he says.
"A lot of countries are not happy with it for taxation reasons and health care."
IRCC has yet to reveal the details of a possible program, but there are several areas that must be addressed by the government, says Karas.
"Number one, health care. Are we going to allow these digital nomads to use our healthcare system? Or are we going to require them to buy private health insurance before coming in? That's one question."
If the nomads have access to the healthcare system without being taxed, that could be an issue, he says.
In Canada, the federal government taxes on the basis of residency, says Dov Begun, a tax lawyer and partner at Osler. Residents of Canada pay income tax wherever the income originates, but non-residents are only subject to Canadian income tax on income from sources inside of Canada.
"Someone who's a non-resident of Canada can actually be a digital nomad and really keep themselves out of the Canadian tax system," he says.
Those who remain in Canada for more than 183 days (six months) in a calendar year could be deemed a resident of Canada, says Begun. "But if I'm a non-resident, what I'm really concerned about is: How long am I in Canada? And am I providing any services in Canada, or am I really doing everything remotely?"
He says it is unlikely that IRCC would provide tax breaks to incentivize digital nomads to stay longer than 183 days. "I can't see that happening because I think that would be very inequitable."
The third question, says Karas, is whether it is wise to invite digital nomads, who are not integrating into the labour force, during a housing crisis.
Along with the digital nomad policy, IRCC announced at the same time a new "Innovation Stream" under the International Mobility program, which will be launched by the end of the year. The new stream is intended to address persistent labour shortages that tech industry stakeholders highlighted in recent discussions with Ottawa. It will involve an exemption from labour market impact assessments for some "high-growth employers." IRCC is considering two options: employer-specific work permits for up to five years for companies identified as contributing to Canada's "industrial innovation goals," or open work permits of up to five years "for highly skilled workers in select in-demand occupations."
On July 16, the IRCC launched its program for US H-1B specialty occupation visa holders. Those with a valid H1-B visa are eligible to apply to come to Canada with their immediate family members, and those approved get an open work permit for up to three years. The program was set to remain in effect for one year or until IRCC received 10,000 applications. Having reached its applicant limit, the program closed on July 17, a day after it opened.
IRCC also announced improvements to existing immigration programs to draw high-tech talent, including the Global Skills Strategy and the Start-up Visa Program.
Instead of creating new programs, Karas says the federal government should centralize everything in the Express Entry system and focus on improving that program.
"Instead of having like 20 programs, have one program that really works well, and have realistic targets."