Combination will give construction-related legal offerings to global firm in Western Canada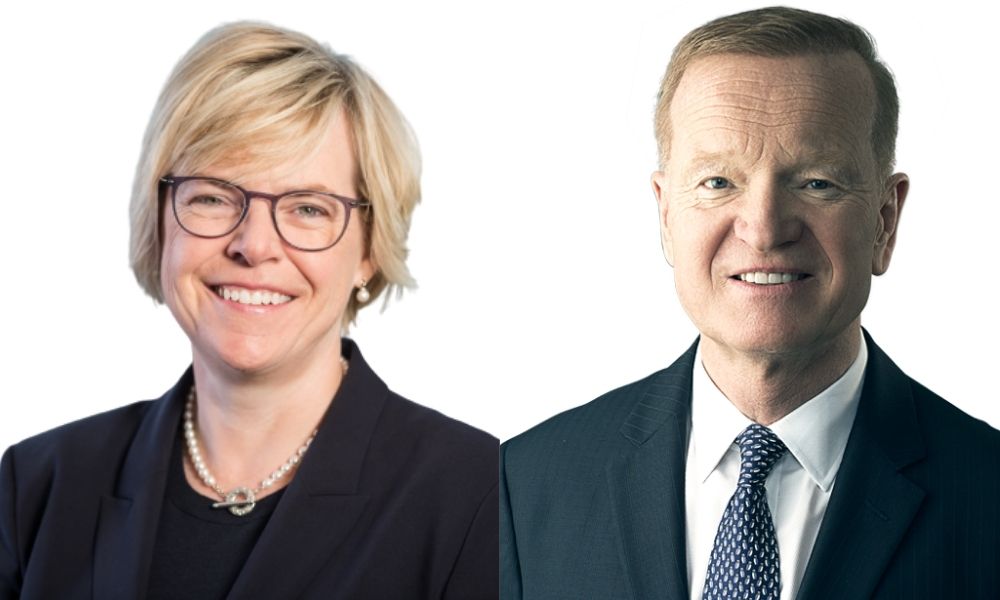 Global insurance law firm Clyde & Co is stepping into the Western Canadian market by opening a Vancouver office on July 1 following a merger with local player SHK Law Corporation.
Entering the Vancouver market has been a long-sought-after goal, says Carolena Gordon, chair of Clyde & Co's North American board, who will become senior partner when the merger is complete. She calls it the "crucial next step" in the firm's North American growth strategy. "Vancouver is a large commercial and industrial centre, the third-largest market in Canada. So, we're absolutely thrilled to now have a presence there."
Merging with SHK, an insurance, construction, and professional disputes-focussed firm, deepens Clyde's construction offerings in Western Canada, she says, pointing to the region's "thriving infrastructure sector and wealth of natural resources."
SHK, with six partners and 18 lawyers in total, has a focus on errors & omissions insurance, directors & officers insurance, product liability, construction disputes and commercial litigation. It provides advice to various professionals, from architects and engineers to actuaries and insurance brokers, owners, contractors and their insurers. SHK works with both domestic and London market insurers.
The firm's business law group also advises businesses from sole proprietors to multinational corporations on a range of business issues.
Gordon says that Clyde & Co has known and worked with SHK lawyers over many years and developed a close relationship. "It came to the point where we realized that it would be a wonderful opportunity to continue to work together under the same umbrella."
Clyde & Co launched in Canada in 2011 through a merger with boutique insurance firm Nicholl Paskell-Mede LLP. It has offices in Montreal and Toronto and has grown to become a leading insurance law firm in Canada, acting for domestic and international insurers, especially the London market.
The expansion is the latest international growth for Clyde & Co in the last year following the announcement of openings in Phoenix, Las Vegas, and Denver in the United States earlier in May, the opening of an office in Munich in February 2021, and an associated office in Nairobi, Kenya, in October 2020. The merger with SHK would give it more than 50 offices across the world.
Craig Wallace, a partner at SHK Law and future managing partner of the Clyde & Co Vancouver office, says joining the global firm is an "exciting move" that will allow clients to take advantage of more legal services. He notes that the July 1 date of merging with Clyde & Co is the 30th anniversary of SHK's founding.
Over that time, Wallace says the boutique practice has attracted a lot of attention from national and international firms interested in acquiring SHK and its expertise but always resisted until the offer from Clyde & Co.
"The thing about the Clyde offer that really appealed to us is that we will be sharing expertise with Clyde, and it is a very, very good fit for us," he says. He points out that Gordon came from acquired Nicholl Paskell-Mede LLP, and "that gave us a great deal of comfort because we knew how beneficial that merger was for both parties."
Already, Wallace says, SHK clients have contacted him, congratulating him on the move and expressing interest in what additional legal services Clyde & Co will be able to provide. "In many cases, they are already in need of that expertise, and it is helpful to them to have it done by the same firm, rather than having to find another firm to handle a related service."
Wallace says there is also a good "culture fit" between the two firms. "That is something we discussed very early on in the process," he says, noting that in-person talks began before the COVID-19 pandemic. "You can talk about synergies and business reasons to merge, but you need the culture fit," he says, adding that the in-person meetings "helped seal the deal because I knew from that point on that we'd enjoy working with each other."
Gordon agrees with Wallace on the culture fit. "Both firms have a strong entrepreneurial spirit," she says, "and there is a strong collegiality and camaraderie between us all."
Dealing with the back-office aspects of the merger is already underway, as are the associated business development and rebranding components of the deal. Gordon says, "we're all geared up for the final steps and very excited about the future."
In addition to Wallace, whose practice focusses on commercial, construction, professional liability and insurance litigation, the SHK partners joining Clyde & Co are:
Mark Braidwood, a litigation lawyer with expertise in the areas of construction, commercial and insurance law.
William Knutson is a civil litigator who has conducted many trials and appeals at all British Columbia courts.
Seema Lal, a construction, insurance, and commercial litigation lawyer.
Vanessa Reakes, a lawyer with expertise in professional negligence claims, construction, builders' liens, commercial litigation and insurance law.
Don Smith, whose litigation and dispute resolution practice is concentrated on construction claims, director's and officers' liability, defence of municipalities, product liability, and defence for property and liability insurers in complex multi-party claims.