AUM's fixed fee approach to regulatory compliance will help deliver value, BLG CEO John Murphy says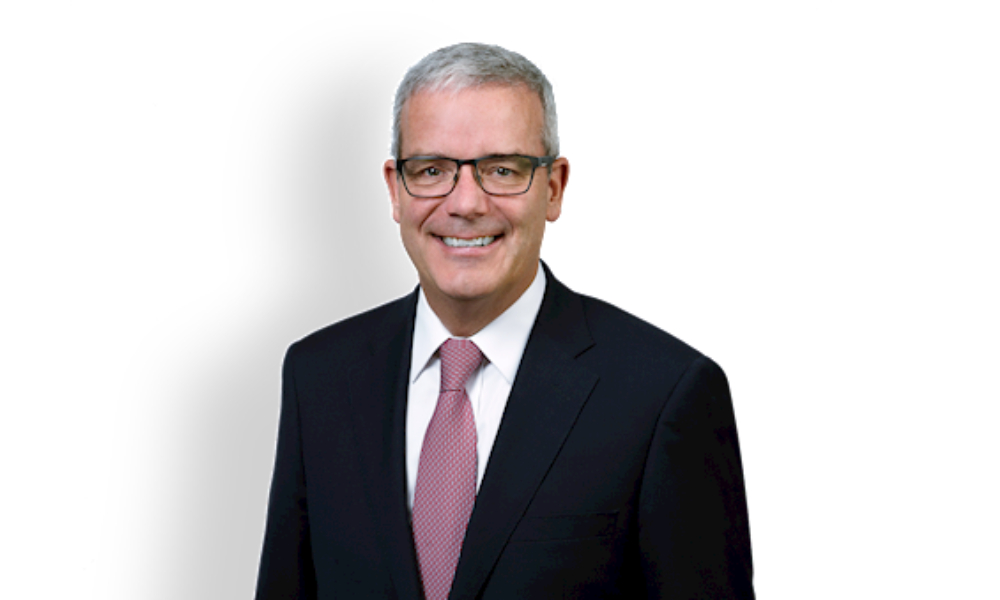 Canada's largest law firm, Borden Ladner Gervais LLP, says the recent acquisition of a Canadian law firm that offers regulatory compliance services to the asset management sector will help it build out delivery of services that can efficiently manage risk in a highly regulated environment.
Last week, BLG announced its acquisition of AUM Law Professional Corporation for an undisclosed amount. It is the first significant deal of this kind in the Canadian legal sector in nearly five years.
"The idea is to consolidate the deep expertise that we're well known for in the investment management industry with Acumen's approach to regulatory compliance," said BLG CEO and National Managing Partner John Murphy. "It really is a very strong and creative match to how we are approaching clients and how they are approaching clients."
The acquisition brings AUM's alternative legal services model to BLG's extensive roster of registrant clients by responding to their need for a streamlined approach that delivers faster, more innovative, better compliance services. As securities regulations and compliance become increasingly complex in Canada, Murphy says the acquisition provides value to asset managers by offering them a predictable support plan for regulatory compliance services, with cost-efficient, fixed-fee services.
Murphy notes that AUM's modules have can meet various client needs, ranging from regulatory compliance to anti-money laundering compliance. "It's a very robust sort of assistance that AUM is able to provide, depending on the client's specific needs," he says. He adds that AUM has a systematic approach to dealing with standard regulatory reporting requirements that all clients can use, from smaller portfolio managers to the largest multinational firms.
BLG has more than 725 lawyers, intellectual property agents and other professionals, serving the legal needs of businesses and institutions across Canada and beyond – from M&A and capital markets to disputes, financing, and trademark & patent registration.
With over 60 years of experience through lawyers located in all offices across Canada, BLG's Investment Management Group holds the number one place in Chambers Canada's legal rankings and is the largest practice group focusing exclusively on Canada's investment management industry.
Murphy adds that BLG's investment in AUM Law will allow the firm to expand and automate its regulatory compliance services to clients across Canada as part of the BLG Beyond portfolio of alternative legal services.
On Jan. 19, Borden Ladner Gervais LLP announced the launch of BLG Beyond, a new suite of services which grew out of a strategy for providing leasing services Nicole St-Louis developed while in-house at Loblaws Inc.'s real estate group.
Beyond consists of five service centres which fall into two categories. Beyond's Managed Services include Beyond eDiscovery, Beyond Leasing and Beyond Lending. Its advisory services are made up of Beyond Consulting and Beyond IP Strategy. The firm plans on introducing more service areas as they are built and tested.
AUM was founded in 2009 to coincide with the introduction and roll-out by the Canadian Securities Administrators of the new cross-Canada registration regime.
"Since inception, we have developed strong client relationships while developing our model to proactively support our clients with managing risk and compliance in a rapidly changing environment," said Kevin Cohen, President, AUM Law.
During the past ten years, investment managers have seen regulatory, and compliance costs rise as Canada updates its rules for how investment firms report to clients. Investment firms now must provide greater transparency by adopting CRM2 (the second phase of the client relationship model). In 2019, client-focused reforms came into place, holding financial advisers more accountable for the investment decisions they make for clients.
These new rules have put more pressure in the industry to find staff in-house who understand the new rules, know how to comply, and keep to the deadlines. At the same time, this type of expertise isn't needed daily, so outsourcing to a firm with a modular, fixed-price approach makes sense to these investment firms, Cohen says.
Cohen says he sees this as an opportunity to expand the firm's platform across Canada. "We realized we needed to partner with someone like BLG to grow our platform," he says, adding that becoming part of BLG will leverage the firm's investment in technology as well as its large client base.
Cohen says that AUM had realized to get to its next stage of growth, it would have to partner with a larger firm to get the distribution and exposure it wanted. "We talked to a number of firms, and when we met with BLG, we realized it was the perfect fit."
"This is an opportunity to expand our platform across Canada and bring our alternative legal services model to new clients as part of BLG, attract the finest talent to our team, and leverage BLG's investment in technology to further enhance the client experience. It's an exciting moment for our firm, our people and our clients."