Canadian MGA follows Lloyd's mandate and shares best practices with clients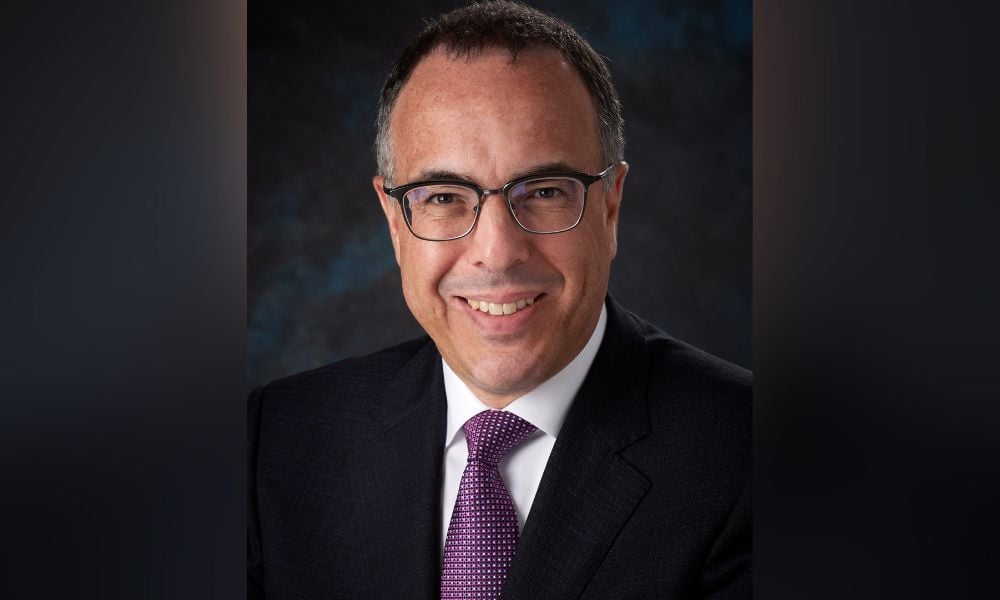 Managing and mitigating the impacts of climate change requires "an orderly, but urgent transition" away from carbon-emitting fuels, according to Lloyd's. The world's oldest insurance marketplace has committed to transition its operational emissions as a corporation to net zero by 2025; and the investments from its £3 billion Central Fund to net zero by 2050.
Lloyd's is also seeking to lead the market to a more sustainable future, and has committed to working with managing agents on their own environmental, social, and governance (ESG) plans to achieve an overall net zero underwriting position for the entire Lloyd's market by 2050. In 2021, Lloyd's issued comprehensive market guidance, covering both underwriters and investment to help managing agents in forming these plans.
Ontario-based managing general agent (MGA) Excess Underwriting, a Gallagher company, is one such Lloyd's coverholder and broker that is now "looking at risks a bit differently" due to the market's ESG framework, according to George Longo (pictured), the MGA's president.
"Right now, it's still simply a framework. Everybody's learning about ESG and evolving as new policies and guidance are published," said Longo. "The Lloyd's market has committed to achieving net zero by 2050, and as a coverholder in that supply chain, we'll eventually have to establish our own ESG framework and structure.
"What it's causing us to do is look at risks differently, particularly around carbon emissions and risks that cause pollution to the environment. We're going to follow the lead of our insurers or syndicates in London to see what they want to do, and then it'll trickle down to us."
Read next: MGAs "bridge a gap" in the P&C marketplace – Excess Underwriting president
As part of the Lloyd's supply chain, and part of the global Gallagher family, Longo said Excess Underwriting has already been encouraged to reduce its carbon intensive activities, such as air travel for business meetings. The MGA is also looking to increase its support for climate solutions, and to focus on creating a more efficient work environment.
"Underwriters are going to be caused to look at carbon intensity hotspots, meaning they're going to have to look at their underwriting portfolio and examine the industries that may have carbon intensive businesses," Longo commented. "So far, the discussion has been around: 'Stop underwriting thermal coal-fired plants, coal mines, oil sands, and Arctic energy projects.' While that's important, many insurers still have those risks on their books, and we've got to be ethical in our approach to supporting the transition and phasing those risks out over time.
"It all relates to the supply chain. Insurers touch all sorts of industries, and if an insurer says: 'This is our framework and strategy around ESG,' that's going to have a ripple effect down through the supply chain so that, eventually, we'll be able to say from top to bottom: 'We are net zero'."
While Excess Underwriting is influenced by the Lloyd's ESG mandate, Longo said the MGA would have taken such action anyway because "it's simply the right thing to do". Many insurance leaders in Canada share Longo's same drive to build a more sustainable planet for generations to come.
"Insurance brokers are engaged; they want to do the right thing," Longo told Insurance Business. "Most brokers are good, ethical, hardworking individuals that want to be good advisors to their clients, and they always want to expand their chest of risk management tools. [Many are] trying to become risk management specialists ... and professional advisors, and ESG is now part of that approach. I think it's smart for brokers to educate themselves about ESG and develop tools around it, because it will make them better brokers."
Read more: Excess Underwriting merges with Core Underwriting Services
One challenge with ESG is that everyone has a different starting point. The good news, according to Longo, is that the majority of businesses in Canada are talking about it and consider ESG and the energy transition a "top of mind priority".
"At Excess Underwriting, we don't insure coal minds, oil sands, or anything like that – but we do bump into the occasional company that might have a unique exposure relative to ESG," he said. "When that happens, we'll suggest they might want to consider following an ESG strategy or framework, and we might refer them to experts in that space. We're not corporate consultants, but we do think it's right – as part of our overall business strategy – to mention ESG and suggest potential options.
"The energy transition is right around the corner; it's forcing good things to happen in Canada and around the world, and we want to be part of that positive change."