Disability benefits may be reduced by the amount plaintiff will receive in tort claim: court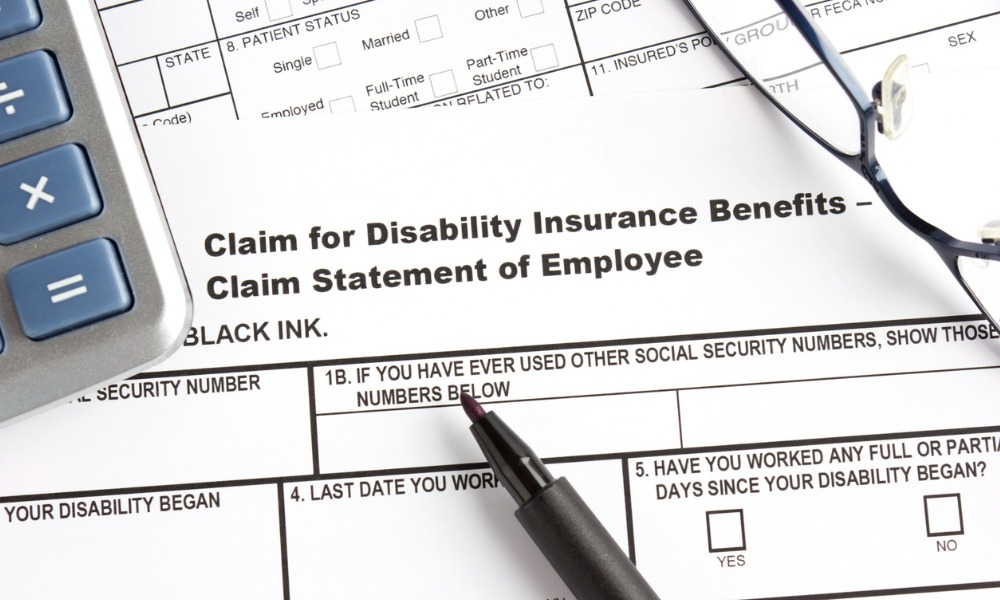 The Nova Scotia Supreme Court has allowed long-term disability (LTD) benefits claims to be consolidated with a tort case because both actions arose from the same motor vehicle accident.
In Wright v. Sun Life Assurance Company of Canada, 2023 NSSC 13, Eric Wright started a lawsuit against Sun Life, claiming payment of LTD benefits. The claim was based on his injuries from a motor vehicle accident in 2018. Wright also initiated an action against Cody Brown, the driver of the other vehicle involved in the accident. Sun Life and Brown brought a motion to have the two proceedings consolidated or heard together.
Wright opposed the motion, arguing that if the matters were consolidated, the trial would be delayed potentially by two years.
Consolidation is discretionary
The Nova Scotia Supreme Court emphasized that consolidation is a discretionary remedy. It explained that under the province's Civil Procedure rules, a judge might order the consolidation of proceedings if they are of the same kind and at least one of four conditions is met. These conditions are:
there is a common question of law or fact,
the same ground for judicial review or appeal is advanced,
the claims, grounds, or defences involve the same transaction, occurrence, or series of occurrences, and
consolidation is in the best interests of the parties.
Thresholds were met
The court ruled Sun Life and Brown's motion met the consolidation thresholds test. The court found that the tort proceeding against Brown and the LTD claim against Sun Life was similar. While the court acknowledged that they both involved different areas of law, contract, and tort, the court said they were still of the same kind in the sense that both were actions.
The LTD proceeding was based on an allegation of a breach of contract, and the tort action was based on negligence. Both proceedings arose from the injuries Wright sustained in the motor vehicle accident. The court said Sun Life might be able to reduce any amount of LTD payments by the amount that Wright may potentially receive from the tort claim.
The court further pointed out that another factor to consider in deciding whether to consolidate cases is how far each action has progressed. Sun Life contended that the LTD and the tort cases are at the same stage and have proceeded in tandem. The court agreed, explaining that in both cases, pleadings have closed, there remained some ongoing disclosure, and expert reports have not been exchanged.
The court also said inconsistent findings could arise if the trials proceeded separately. The extent of Wright's injuries and disability were common issues in both matters. Courts may find different levels of injury or disability and differ in their cause of any disability determinations. Further, if the two cases were to proceed separately, there would be a substantial overlap in terms of witnesses and evidence.
"Having one trial of one action would be substantially more convenient than having two trials dealing with many of the same issues," the court said in its reasons for judgment. "But it is not just a matter of
'convenience.' Having two trials dealing with such intertwined or linked issues presents the real risk of inconsistent findings. That is an issue that impacts the administration of justice."