Changes to simplified procedure in Ontario may drive litigation claims through more efficient system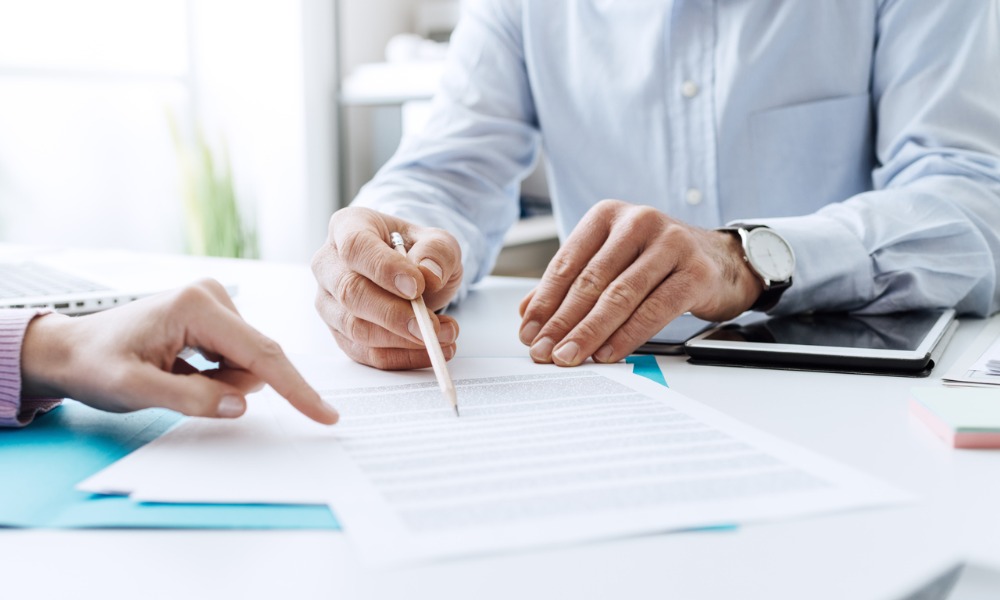 Insurance companies and their law firm partners in Ontario are preparing for the impact of amendments to Rule 76 of the Rules of Civil Procedure, which came into effect on Jan. 1.
The new amendments include an increase in the ceiling for the use of the simplified procedure to $200,000 from $100,000 and a declaration that jury trials will no longer be permitted in Rule 76 action. The rule was initially introduced to simplify processes for actions of relatively low financial value that exceed the jurisdiction of Small Claims Court. Lawyers hope that the latest modifications will further reduce the cost of litigating claims.
"This is probably one of the most significant changes we've seen in 20 years," says Richard Hepner, a partner at Dutton Brock LLP. "There is a lot of belief that it will change how files are handled, and it may drive more litigation by virtue of its efficiencies. The process will be more streamlined so it should be a driver for business," he adds. The fact that juries will no longer be used in such cases is a positive change, in Hepner's opinion, as it may encourage plaintiffs to file claims under the simplified procedure and result in an increase in caseloads.
Eric Grossman, a founding partner at boutique firm Zarek Taylor Grossman Hanrahan LLP, says of the amendment: "Anything new brings with it challenges and uncertainty into how it will be enforced and applied and how creative counsel will use it to their advantage, so we don't have concerns per se, but we are curious to see how it will play out."
Like many insurance companies, Aviva Canada is preparing for the changes to the legislation.
"Whether there will be an uptick in volume is still unknown, but we intend to continue handling our files in the same principled approach and treating every case on its merits," says Lianne Furlong, vice president, legal claims at Aviva Canada and chief litigation counsel at Aviva Trial Lawyers. "We will continue trying to provide the best defence and then wait to see how the changes affect us."
Aviva has been working with ZTGH since 2015, and Furlong greatly values the service the firm provides.
"ZTGH is a firm filled with highly competent, skilled lawyers with expertise in the area not only to handle our litigation but to help us develop our approach to litigation generally, and we work together on each and every file so we are making the right calls and doing the right thing for our customers," she says.
Grossman says the firm's specialization in insurance work allows his team to provide services at a lower cost than some of its competitors.
"Sometimes, we are able to provide services beyond just pure litigation such as trouble-shooting and training and educating and allowing our clients to be more proactive in their file handling," he says.
Aviva works with partner firms of varied sizes that have a footprint in different jurisdictions.
"This gives us the flexibility to pick the right firm for each case and to have the best representation for that client or customer," says Furlong.
As the largest defence boutique in Ontario, Dutton Brock LLP represents 14 of the leading insurance companies in Canada. Despite challenges faced by many insurance defence boutiques as a result of competition from a growing number of in-house departments at insurance companies, Dutton Brock has weathered the storm successfully.
"Through a combination of being the right size and having the right speciality, we can handle commodity work and also take on more specialized commercial insurance litigation," says Stephen Mullings, a partner at Dutton Brock. "We're excited for the future, and we're in a position to really move forward in terms of adapting to the changes that the industry is going through and the needs of our clients."
For her part, Furlong says that Aviva anticipates having plenty of work for her in-house department and for external law firms in 2020.
How we did it
Last year, Canadian Lawyer asked lawyers, in-house counsel and clients from across Canada to vote on the top insurance defence boutiques. They were asked to rank their top firms from a preliminary list, with a chance to nominate a firm that was not included. To qualify for our list and be voted for in our survey, firms were required to derive a minimum of 80 per cent of their work from as well as self-identify as focusing on insurance defence law. https://www.canadianlawyermag.com/surveys-reports/boutique-firm-rankings/embracing-change-top-ten-insurance-defence-boutiques/275740
Top 10 Insurance Defence Boutiques (listed alphabetically)
Bell Temple LLP 
Toronto
belltemple.com
Founded in 1945, Bell Temple LLP has, for more than seven decades, been preferred litigation counsel for national and multi-national insurers. Working out of the firm's office in downtown Toronto, the more than 30 lawyers at the firm are regularly retained to protect the interests of insureds, as well as international corporations, construction companies and health-care professionals. The firm prides itself on working with its clients to develop appropriate litigation strategies for each file with a focus on cost effectiveness and timely resolution of disputes. When court attendance and trials are required, the firm's partners are recognized as highly skilled counsel who are called upon to handle the most complex disputes and actions. Practice areas include casualty, property losses, municipal and government liability claims and product and professional liability.
Benson Percival Brown LLP 
Toronto
bensonpercival.com
Benson Percival Brown LLP has specialized in personal injury and insurance defence litigation since its founding by Philip Benson and Roy McMurtry in 1956. The firm aims to provide sound, timely legal advice and proactively manage litigation files to assist clients in meeting their organizational objectives. The firm has a stable list of long-standing clients that includes national and international insurers as well as institutional clients. Counsel from the firm have played a pivotal role in both historical and recent judicial decisions that have influenced tort and insurance law in Canada. Alumni include two Ontario attorneys general, a chief justice of Ontario, three Ontario Superior Court justices, two Ontario Court justices and three masters. The firm's primary practice areas include insurance, personal injury, occupiers' liability, product liability, family, medical malpractice, government relations, appellate advocacy and class actions.
Chomicki Baril Mah LLP 
Edmonton
cbmllp.com
CBM Lawyers have been in the insurance defence market in Alberta since 1954. Today, the firm has grown to 24 lawyers who handle insurance claim disputes across personal, commercial and specialty lines. Firm lawyers are called to the bars in Alberta, British Columbia, Yukon, NWT, Nunavut and Ontario. Clients include domestic and international insurers and self-insureds that turn to the firm for claims, coverage, subrogation and risk management matters. The firm has acted for one leading insurer for more than 50 years and others for more than 40 years. The firm's practice areas include commercial insurance and claims, specialty and professional liability insurance and claims, subrogation and business and personal services. Notable alumni include a former chief justice of the Alberta Court of Queen's Bench and two chief judges of Alberta's provincial court.
Dolden Wallace Folick LLP 
Toronto, Vancouver, Kelowna, Calgary
dolden.com
Dolden Wallace Folick LLP acts for insurers across Canada. The firm is growing at a dramatic pace with approximately 60 lawyers operating from offices in Toronto, Calgary, Vancouver and Kelowna. Since 2010, the firm's focus has been specialty insurance lines, including cyber-breach response, directors and officers securities, class actions, high-profile environmental impairment liability cases, sports and recreation claims, liquor liability cases, the defence of mortgage brokers, insurance brokers, financial planners, design and medical professionals, construction claims (both from a design and contractor perspective) and class action defence. The firm contributes in the academic field, having published leading texts on Canadian liquor liability, Canadian sports and recreation law and a soon-to-be-released text on Canadian cyber- and privacy insurance and claims. Dolden Wallace Folick LLP's client base is a mix of domestic, London and U.S. insurers.
Dutton Brock LLP 
Toronto
duttonbrock.com
Dutton Brock LLP is one of the largest pure insurance defence firms in Canada, having been in business for more than 35 years.  The firm has extensive expertise in most insurance-related matters, including class proceedings, motor vehicle actions, occupier's claims, product liability, insurance coverage issues, major class actions and professional negligence cases. Lexpert lists Dutton Brock as the most frequently recommended commercial insurance litigation firm in Canada and Canadian Lawyer has consistently named it as one of Canada's top 10 insurance defence law boutiques. The team includes six certified specialists in civil litigation by the Law Society of Ontario, four named in the peer-reviewed Best Lawyers in Canada for Insurance Law, two fellows of the American College of Trial Lawyers, former president of The Advocates' Society and six past directors, four former presidents of the Toronto Lawyers Association, two former presidents of the Medico-Legal Society of Toronto and two former presidents of the Canadian Defence Lawyers association.  The firm has long held the top AV rating in the Martindale-Hubbell Bar Register of Preeminent Lawyers. 
Flaherty McCarthy LLP 
Toronto, Whitby, Ottawa
fmlaw.ca
Flaherty McCarthy LLP's representation in insurance defence litigation spans broad-ranging areas from the right to trial by jury to limitation periods to coverage issues. The firm has produced a federal finance minister, a provincial minister of health, deputy premiers and a judge of the Superior Court of Ontario. Every lawyer works in motor vehicle tort, occupiers' liability, statutory accident benefits, loss transfer and priority disputes, property claims, subrogated claims and coverage matters. In the proud tradition of the profession, its lawyers are committed to teaching, mentoring and volunteering on boards and organizations involving its communities and the profession. The firm's lawyers fulfil their dual roles as advocates for their clients and officers of the court with intelligence, preparedness and integrity.
Lindsay LLP 
Vancouver
lindsayllp.ca
Lindsay LLP opened its doors as a boutique insurance defence firm on Jan. 1, 2013 with the goal of providing the highest level of service to the insurance community in an ever-changing business climate. Its history as an insurance practice began nearly 40 years ago in 1980 as part of a full-service regional law firm. Now, as a litigation firm with a focus on the risk management industry, the firm works with its clients to resolve matters from the first occurrence of the loss through to a trial and appeal if necessary. Lindsay LLP's lawyers have extensive experience in casualty, property and specialty claims including coverage, D&O, professional liability, environmental and transportation claims. The firm is prepared to engage in all forms of dispute resolution, both formal and informal.
McCague Borlack LLP
Toronto, Ottawa, Kitchener, London & Barrie
mccagueborlack.com
McCague Borlack LLP is a law firm located in the heart of Toronto, Ottawa, Kitchener, London and Barrie's downtown business communities, dedicated to all types of litigation and advocacy. While the firm has a strong focus on insurance defence work and insurance coverage litigation, its lawyers represent a variety of corporate and commercial entities, banks and financial companies, as well as individuals across Canada. Its lawyers regularly represent clients at trials, on appeals and in alternative dispute resolution processes by way of arbitration, mediation and negotiation. The firm assists its clients by selecting the right strategy to resolve their legal problems. Its goal is to obtain the best result in the shortest time for the least expense. The firm is one of Toronto's leading litigation law firms, and it prides itself on being one of the largest insurance boutique law firms in Canada. While much of its work focuses on litigation — both plaintiff and defence work — the law firm has a wide range of practice areas and diverse skills. The firm has represented clients throughout Canada, North America and overseas since 1994.
Whitelaw Twining Law Corp. 
Vancouver, Surrey, Calgary
wt.ca
Founded in Vancouver in 1979, Whitelaw Twining Law Corporation started as a small boutique law firm with three partners. It is doing away with traditional law firm hierarchies; from support staff to senior partners, they work side by side in an open-concept office as a team. The firm's practice areas include abuse litigation, bankruptcy and insolvency, insurance, bodily injury, cannabis, local government, class actions, multi-jurisdictional disputes, commercial litigation, northern Canada, construction, product liability, coverage, professional liability, cyber, retail risks, defamation, road maintenance, employment, sports liability, health and disability, subrogation and recovery, employment, health, hospitality, surety, injury and transportation.
Zarek Taylor Grossman Hanrahan LLP 
Toronto
ztgh.com
Now in its 22nd year, the firm was founded by four colleagues: David Zarek, Michael Taylor, Eric Grossman and Thomas Hanrahan. Zarek Taylor Grossman Hanrahan LLP has since grown steadily, now with more than 40 lawyers. Acting for many of Ontario's major insurers, the firm has extensive expertise in every area of insurance defence including MVA, special investigation defence, property claims, product liability, priority and loss-transfer issues, as well as mediation and umpire services. ZTGH lawyers have appeared for clients at all levels of court including arguing — and winning — before the Supreme Court of Canada. The firm also has expertise in officers' liability claims, cannabis issues, subrogation claims, casualty claims and estate litigation.
Related stories