Supreme Court finds that a copyright collective cannot force tariffs outside of a licence agreement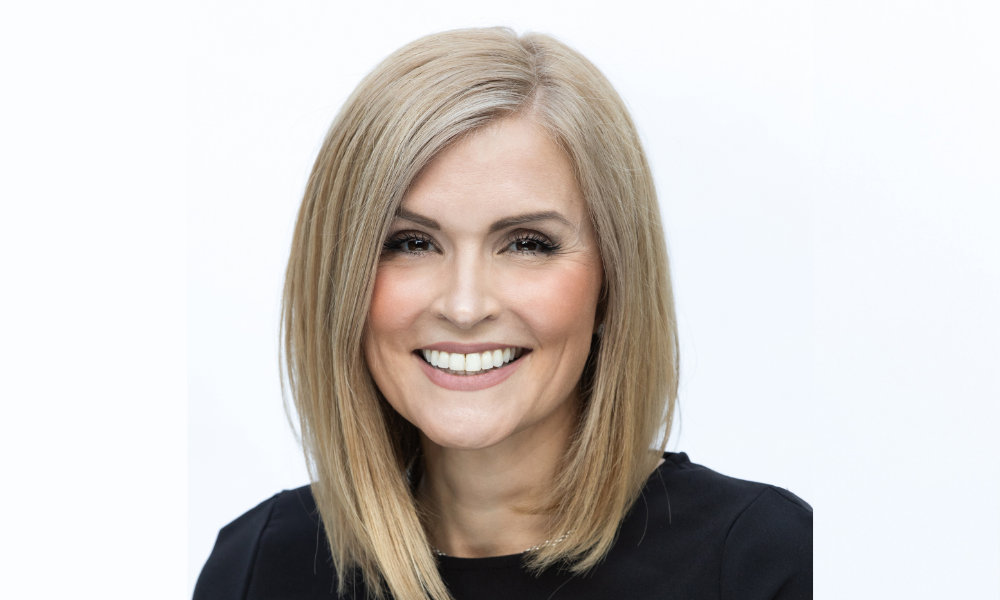 Access Copyright is calling on Parliament to take immediate steps to amend the Copyright Act following a Supreme Court decision that found the copyright collective could not force tariffs on a university for its use of published works in its classrooms.
In York University v. Canadian Copyright Licensing Agency (Access Copyright), a unanimous Supreme Court dismissed Access Copyright's appeal of a Federal Court of Appeal decision that an interim tariff on educational materials, set by the Copyright Board, was not mandatory for users who did not opt to be bound by a licence. The Supreme Court also dismissed York University's appeals from the dismissal of its fair dealing counterclaim.
"Access Copyright was trying to get clarity from the [Supreme] Court around whether mass systemic and systematic uncompensated copying by York University (and other educational institutions that adopted similar copying policies) was 'fair,'" Access Copyright General Counsel Asma Faizi told Canadian Lawyer.
"Despite the overwhelming evidence that the copying policies caused economic harm to creators and publishers," who the Access Copyright collective represents, "this question still remains unanswered and it is uncertain what educational institutions can copy."
The Supreme Court did not endorse the Federal Court and Federal Court of Appeal's reasoning on the "fair dealing" issue. The court's decision does "identify some potential issues, including fair dealing thresholds," says Catherine Lovrics, who practises intellectual property law, specializing in copyright, at Marks & Clerk Canada in Toronto. But "technically, on the fair dealing issue, they decided that they didn't have to rule on it."
This may create confusion over the fair dealing exception in copyright legislation.
"Because of the uncertainty that this decision has created over the scope of fair dealing, it may lead to another 10 years of litigation," Faizi said in an email. "Unfortunately, the Canadian writing and publishing industry cannot sustain another ten years of damage as this issue works its way through the courts. Parliament needs to immediately step in to ensure there's a functional marketplace for educational publishing so that there is continued investment in the creation of content for Canadian classrooms."
Access Copyright is a collective society under the Copyright Act that licences and administers reproduction rights in published literary works throughout Canada, with the exception of Quebec, on behalf of creators and publishers who own the copyright in those works. It commenced an action against York University in Toronto – Canada's third-largest university – in 2013 to enforce an interim tariff set by the Copyright Board of Canada as it related to copying activities by York's employees between 2011 and 2013. The fees payable to Access Copyright were for the paper copying of course materials for York students, digital copying through learning management systems, and other copying.
By the time of the Copyright Board decision, York's licence with Access Copyright for reproduction rights had expired.
York defended on the basis that the interim tariff was not approved and therefore was only binding on consent, and it requested a declaration that any reproductions made by its employees that fell within its fair dealing guidelines come under the "fair dealing" exception in s. 29 of the Copyright Act.
The Federal Court granted Access Copyright a declaration that York, from September 2011 to December 2013, reproduced and authorized the reproduction of copyright protected works and had to pay royalties to Access Copyright under the interim tariff. The court held that York's guidelines were not fair in their terms or their application, and it dismissed York's counterclaim and claim for declaratory relief.
The Federal Court of Appeal allowed York's appeal, set aside the Federal Court decision and dismissed Access Copyright's action on the basis that the interim tariff was not mandatory for users who do not opt for a licence. It also dismissed York's appeal of the dismissal of its counterclaim.
Access Copyright appealed to the Supreme Court on the tariff issue, and York appealed from the dismissal of its fair dealing counterclaim.
In today's judgment the Supreme Court found that royalty payments set out in a tariff approved by a federal board cannot be enforced if a user chooses not to be bound by a licence, and therefore Access Copyright could not enforce the tariff.
"The remedy available would be a traditional copyright infringement remedy," says Lovrics, "but because Access Copyright doesn't take an assignment [of copyright] from its members – unlike, for example, SOCAN [The Society of Composers, Authors and Music Publishers of Canada] – it's not in a position to advance an infringement" claim.
Copyright infringement is an unauthorized exercise of the owner's exclusive right, and a licence is an authorization to make a particular use that would otherwise be infringing, Justice Rosalie Abella wrote in her reasons. A person or institution that has not paid or offered to pay royalties is therefore not licensed and may only be liable for infringement.
"While Access Copyright's inability to initiate infringement actions in respect of its repertoire may cause it difficulties, this is the consequence of its freely chosen contractual arrangements with its members," Justice Abella wrote. "Section 68.2(1) [of the Copyright Act] does not provide a collective infringement remedy."
Some copyright collectives do take an assignment of all rights from members, Lovrics notes. "From a collective administration of rights perspective, this is disruptive for those collectives that do not take an assignment and are not themselves positioned to advance copyright infringement claims.
"What transpires from here is a live question," she continues; "theoretically, we could see class actions for copyright infringement, because that structure would facilitate advancing infringement claims on behalf of members for which there's a repertoire," using a representative plaintiff (a copyright owner), and a certification process, "and then to seek regular damages for infringement as opposed to the board-certified tariffs for the uses that are covered …"
Lovrics also questions whether, if tariffs are not enforceable where a user is not licensed, whether it will be left to Parliament to change the Copyright Act.
"If you think of collective administration of rights as being core to how copyright gets licensed and administered in Canada, [and] these tariffs are not mandatory, … it really changes the landscape," she says.
The appeal to the Supreme Court in this case drew 17 interveners, from the Canadian Association of Research Libraries to SOCAN.
Counsel for York University was not available for comment.