Couto is a speaker at the Employment Law Masterclass West, Nov 1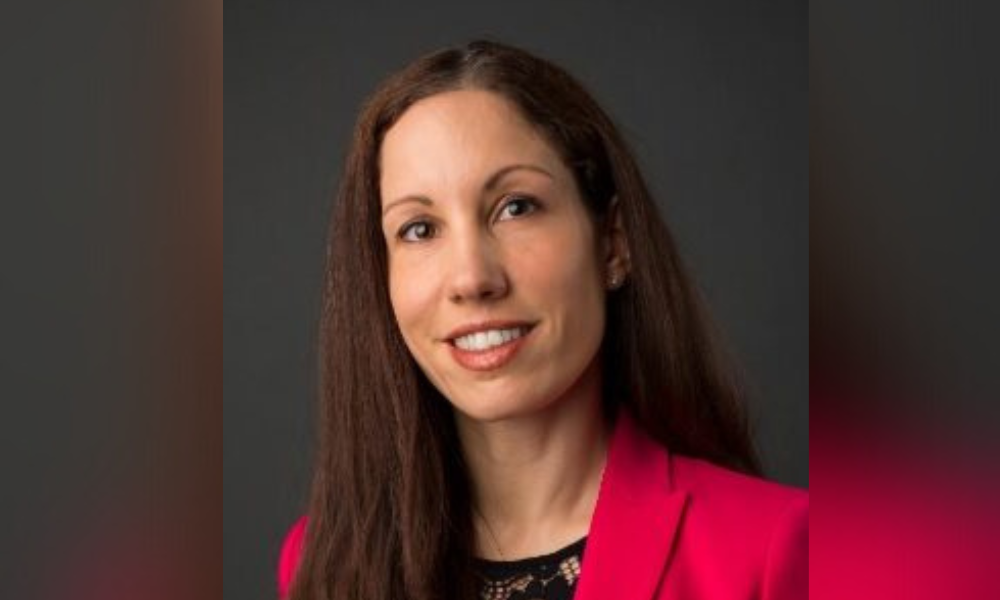 Remote and hybrid working environments, which emerged out of necessity during the pandemic, have now become the norm for many employers. While these flexible work structures offer many advantages to both employer and employee, they also raise a host of legal considerations and obligations. Employers must stay abreast of all legal obligations, as well as all potential liabilities associated with remote work.
"From an employment perspective, I believe a hybrid workforce is the future in terms of balance," says Adrienne Couto, director, labour and employment counsel at UPS Canada. "I'm not sure how many employers will adopt a fully remote workforce, although it depends on the sector," she adds.
Couto – who has been practicing management-side labour and employment law for over 16 years, joined UPS Canada earlier this year, where she provides strategic and practical legal advice and litigation support on a wide range of labour, employment and human rights matters. She has previously worked in private practice, as well as in-house for a Crown corporation, and has represented employers in wrongful dismissal matters, grievance arbitration, human rights proceedings, and labour board proceedings.
A hybrid or remote workplace raises a number of pitfalls for the employer to consider. Couto notes that perspectives are starting to change as we emerge from the pandemic and remote work is no longer considered necessary in most cases.
Couto says some employers are finding that remote work has come at a cost to their workplace culture. There are benefits to being in-person for certain meetings, functions, and from a workplace culture perspective.
"Employers are looking for that appropriate balance of in-person versus allowing employees to have that flexibility in their personal lives and the advantages that remote work provides," says Couto who will be a speaker at Canadian Lawyer's Employment Law Masterclass West on November 1.
Couto recommends that employers have a policy and key guidelines, rules and expectations around what a hybrid or remote work model looks like, because there are a number of legal risks and challenges from a health and safety perspective, and from a privacy and confidentiality perspective, as well as issues that can arise with respect to termination and constructive dismissal claims.
"It's very important that a company spells out what is required of employees and what's expected when you're working from home or coming into the office, so that everything's laid out to mitigate those risks as best you can," says Couto.
Employers must also navigate the legal parameters and tax implications of multi-jurisdictional workers, in addition to health and safety worker's compensation issues.
Another challenge for employers with remote workers is ensuring health and safety in a hybrid setting. If the employer chooses to provide equipment such as desks and chairs, they must ensure the items are consistent with health and safety regulations. However, if this equipment is not provided, Couto recommends that the employer still provides guidelines to employees for setting up a safe workplace.
Some employers are faced with managing employees who refuse to return to the workplace after years of remote work.
"It's a matter of determining why the employee does not want to return to work, and certainly some reasons are more reasonable than others," says Couto. Refusing to return to the workplace because of the need to take care of a pet would be unreasonable, for example, whereas a medical condition, or childcare or elder care might be considered more reasonable.
"Certainly, if there is a legitimate accommodation or human rights-related grounds, those requests might be considered on a case-by-case basis to determine if accommodation is required," says Couto. "Otherwise, employers do have the right to determine where work is performed," she adds.