Budget 2022 includes paid leave to support workers, employment equity and greater union involvement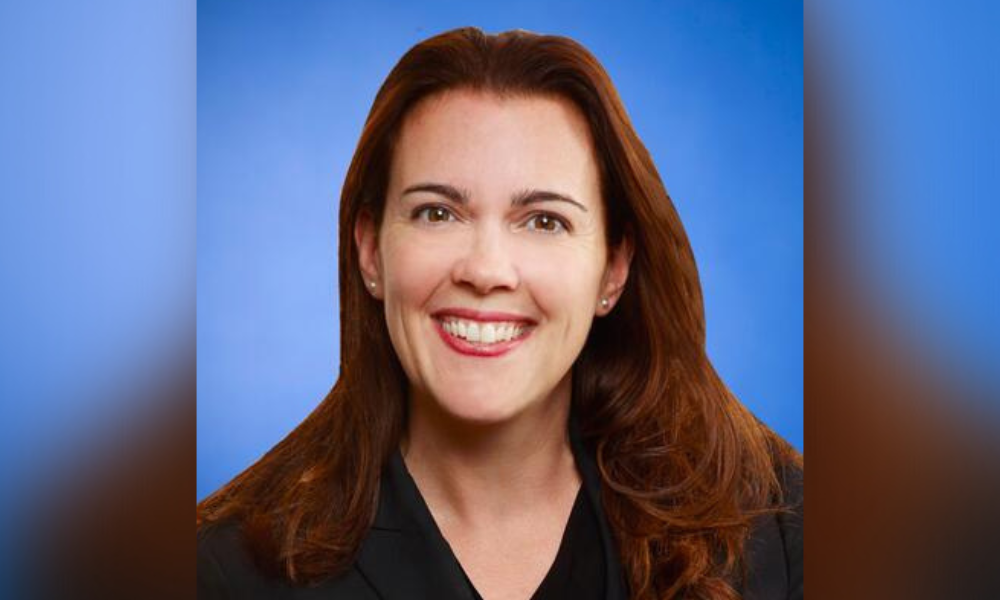 The federal government's recent budget had several measures to combat labour shortages and aiming to provide better-paying jobs for Canadians. Changes include paid leave to support workers, employment equity measures and greater union involvement.
Lisa Cabel, national leader of employment and labour law at KPMG Law in Toronto, says the annual budget invests in equity-based policies and provides extra obligations on how employers can accommodate employee needs.
Finance Minister Chrystia Freeland delivered the budget on Apr. 7 and said it focuses on a green transition and innovation to stimulate the economy and make life more affordable for Canadians. "It is going to mean more homes and good-paying jobs, cleaner air and water for our children, and a stronger and more resilient economy for years to come," said Freeland.
In the budget, the government restated its plans to implement Bill C-3, which involves amendments to the Canada Labour Code to support 10 days of paid sick leave for federally- regulated workers.
In addition to the three days of annual paid personal leave and two days of unpaid leave under the Canada Labour Code, Cabel says federal employers will be required to provide employees with up to 10 days of paid medical leave.
Bill C-3 also amended the bereavement leave provisions of the Canada Labour Code to support federally regulated employees who experience a miscarriage or stillbirth by providing unpaid leave of up to 8 weeks, with the first three days paid.
Bill C-3 received Royal Assent on Dec. 17, 2021. However, Cabel says the provisions in the legislation have not yet come into effect.
"Budget 2022 strongly suggests that these provisions will come into force in the near future."
She says federal employers should prepare for these amendments to the Canada Labour Code by working with payroll and unions to make any required adjustments to their practices and collective agreements.
"Employers should also consider reviewing their employment agreements templates and workplace policies to ensure that they are consistent with the new legislation once it becomes effective."
Every year, the federal government provides more than $3 billion in funding to provinces and territories to provide training and employment support, so Canadians can better prepare for their next job through programs ranging from skills training and wage subsidies to career counselling and job search assistance.
The budget proposes to amend the Employment Insurance Act to ensure more workers are eligible for support before they become unemployed and enable employers to receive direct assistance to re-train their workers.
Cabel says the measures in the budget indicate that the federal government intends to continue expanding Canada's Employment Insurance (EI) system in various ways. In 2018, the government introduced a pilot project providing eligible seasonal workers with up to five additional weeks of EI for a maximum of 45 weeks. It extended the temporary support in the 2021 budget to ensure continued support during the pandemic.
"The budget announced plans to extend these rules until October 2023, as the government considers a long-term solution that best targets the needs of seasonal workers."
In 2021, the federal government launched a task force to review the Employment Equity Act and has allocated $1.9 million of this year's budget to complete the review and release a final report in the fall.
Cabel says the task force will undertake a comprehensive review of the Act and its programs and make recommendations to the Minister of Labour on modernizing and improving the federal employment equity framework. She says the review is a continuation of the other equity-based laws and policies initiated by the government, including the Federal Pay Equity Act in August 2021 and the new National Occupational Classification system update.
If the task force releases the final report in the fall, Cabel contends it would support the Workplace Equity Information Management System (WEIMS), allowing federal organizations and contractors to analyze their data to comply with employment equity obligations. "This is a long time coming, and the WEIMS system needs to be upgraded."
Budget 2022 also highlights greater involvement from unions. The government will provide $2.5 million in 2022-23 for Employment and Social Development Canada to launch a new union-led advisory table that brings together unions and trade associations.
According to the budget, the advisory table will inform the government on priority investments to help workers navigate the changing labour market, focusing on skilled, mid-career workers in at-risk jobs.
"We expect that the union-led advisory table will provide a final report outlining their recommendations, which may result in changes to federal employment legislation that will directly impact employers, so we'll be monitoring the advisory table's activities closely."
The federal government also allocated $5.3 billion for a dental care program for low and medium-income families starting this year with children under 12 and expanding to under 18 years old, seniors and people with disabilities in 2023. According to the Canadian Dental Association, about 67 percent of Canadians report having dental benefits that cover all or part of their dental treatments, and roughly 50 percent get their benefits from their employer.
The government will fully implement the dental program in 2025. "Now we have to do the work of rolling up our sleeves, working carefully with provinces and territories and figuring out exactly how we are going to implement this program," Finance Minister Chrystia Freeland said.