Majority say they've been left burnt out balancing employee expectations with C-suite demands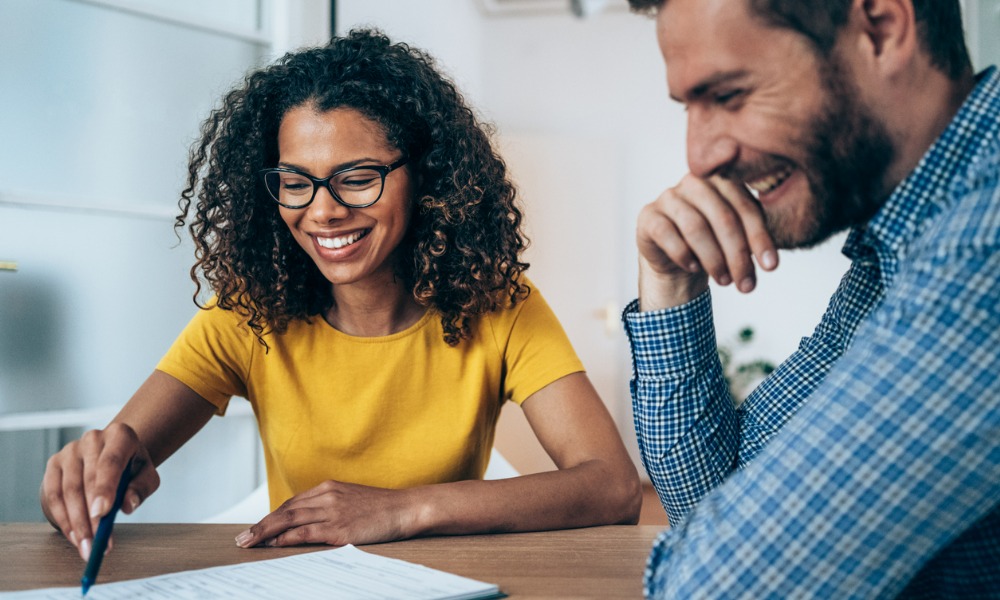 The majority of middle managers are looking for something different, according to a new survey.
It's not just rank-and-file workers who are looking for possible directions in their career, 69 per cent of middle managers feel stuck in their roles, and 25 per cent don't see a career path for themselves with their current employer, according to a recent survey from Ceridian.
Twenty-four per cent even say that they have regretted becoming one. And while 47 per cent still see themselves still as a manager in three years, 20 per cent do not and 33 per cent are unsure.
"Middle managers are the group of leaders that spend the most time with employees… a group of people which we must now start to focus even more on," says Susan Tohyama, CHRO at Ceridian.
Burnout reigns
On top of that, 89 per cent of middle managers experienced burnout in the last year — compared to 87 per cent for all workers. Also, 34 per cent don't feel fulfilled in their jobs and 74 per cent are either actively looking for a new job or open to new opportunities, finds the survey of over 8,800 workers.
The middle manager experience has been a terrible one, and they have been "squeezed from all sides," says Tohyama. But for some other leaders, things are even more dire, found another survey.
In some organizations, balancing changing employee expectations with C-suite demands has led to a culture of overwork. Despite this, 2022 was a year of transformation. People leaders are now closely entwined with almost all facets of an organization – something which was continually highlighted in a recent Global 100 report.
Now, as we move into 2023, the focus should be on leading through example – and always heading the forefront of the charge.
"I've always had a firm belief that HR leaders need to lead from the front, not from the back," says Global 100 winner Gena Restivo, vice president of HR at AstraZeneca. "Part of that is thinking of themselves as the true strategic ambassadors for the organization.
"How can we define our value proposition? Why should people join your organization? What is your commitment to them? How will you develop them? How do you support them? How do you compensate them? How do you build these inclusive cultures?"
But being everything to everyone, and wearing all these corporate hats, has led to yet more stress for certain leaders.
Disappearing confidence
With these challenging times, something is missing from many workplaces, according to another survey. One in five (20 per cent) of workers believe that trust between employees and their employer has decreased compared to before the pandemic, and this is affecting their mental health.
Specifically, this group has a mental health score of 56.8 out of 100 for the month of September, way below the national average of 65.1 points, according to LifeWorks' Mental Health Index.
Meanwhile, the 71 per cent who report no change in trust have a mental health score of 67.3 points and the nine per cent who note an increase in trust have a score of 65.8.
"In business, communication, culture and support for employee wellness are key drivers of trust," says Michael Dingle, COO at TELUS Health.
"Trust is essential to the strength of any relationship, but especially so between employer and employee during times of significant change and stress."
"Today's workplace is being tested. This data shows how critically important it is for organizations to be intentional about making employee wellness a priority, and to be mindful of the relationship between culture and employee trust."
What's causing the decline in trust? A change in workplace culture (46 per cent) is the top reason, finds the survey of 3,000 respondents conducted Sept. 12 to 22. Perceived changes in the handling of employee wellbeing support (43 per cent) and communication (30 per cent) are also major factors.
One job category is hot
This need for leadership will mean that in the new year, there will be plenty of opportunities for human resources managers to land stable jobs. That's because HR manager is on Randstad's list of the 15 top jobs trending in 2023, just behind developers.
"The ongoing labour shortages have made for an increased demand for HR managers. In the post-pandemic world, businesses are facing many challenges that HR managers have been expected to take on. In today's competitive job market, budget constraints, the looming skills gap, and worker expectations shifts forced many HR departments to adopt new workplace practices that included remote and hybrid work options," says Randstad.
"This new reality in today's workforce isn't expected to go away anytime, making for HR managers to be attractive for companies to hire and retain."