Tribunal weighs in on hospital employee disqualified for EI after being dismissed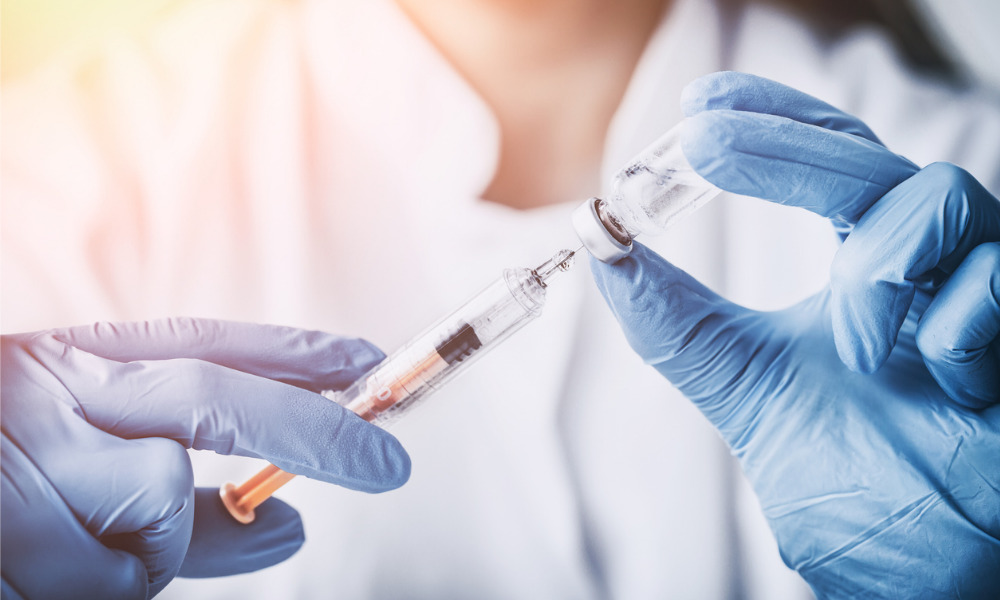 The Social Security Tribunal of Canada (SST) recently dealt with a worker on the verge of disqualification from receiving her employment insurance (EI) benefits.
She was in danger of having her entitlements stripped after being told that non-vaccination was considered "misconduct" at the workplace.
The employee was first suspended, then eventually lost her job. Her employer said that "she was let go" because she decided not to get vaccinated for COVID-19 as was required by her employer's vaccination policy.
Even though the employee did not dispute the incident, she said that despite her employer's vaccination policy, her decision not to be vaccinated wasn't misconduct.
The Canada Employment Insurance Commission (Commission) accepted the employer's reason for the dismissal and determined that the employee lost her job because of misconduct. The commission then decided to disqualify her from receiving EI benefits.
The company's policy
The employee worked in an administrative role for a hospital. The employer instituted a COVID-19 vaccination policy that required all employees to show proof of vaccination or authorized exemption by Sep. 7, 2021. Any employee who had not shown proof of full vaccination or exemption by Oct. 28, 2021, would be placed on unpaid leave of absence.
If no evidence of beginning the vaccination regime or exemption were presented by Nov. 12, 2021, then the employee would be dismissed.
According to records, the policy contained no other options for continued employment.
The employee submitted and testified that she was provided a copy of the policy by email and understood its requirements. She admitted that "it was her choice not to be vaccinated."
Was it misconduct?
The employee argued that "her actions were not misconduct." She said she was placed on an unpaid leave of absence and lost her job because she did not provide proof of vaccination or authorized exemption by the deadline established by her employer in its COVID-19 vaccination policy.
She admitted that she was not vaccinated but "had a good reason for not doing so."
According to the SST, employees can't get EI benefits if they lose their job because of misconduct. This applies when the employer has let them go or suspended them.
In its decision, the SST said that to prove misconduct:
The conduct has to be willful. This means that the conduct was conscious, deliberate, or intentional.
Misconduct also includes conduct that is so reckless that it is "almost willful."
The employee doesn't have to have wrongful intent (in other words, she doesn't have to mean to be doing something wrong) for her behaviour to be misconduct under the law.
There must be a breach on an expressed or implied duty arising out of her employment contract.
The employee knew or should have known that her conduct could get in the way of carrying out her duties toward her employer and that there was a real possibility of being let go because of that.
The SST said that the commission had presented no evidence of any expressed (explicit) requirement that the employee accepted vaccination for COVID-19 arising out of her employment agreement.
"In fact, the [agreement] expressly details that employees have the right to refuse any recommended or required vaccination," it said.
Bodily integrity
Additionally, it noted that the employee "was clear that she was not defying her employer by choosing not to get vaccinated but simply expressing her interest in protecting her health."
"She raises the allegation that the employer failed to accommodate the security of her bodily integrity, according to law. She added that she attempted to maintain her job by proposing options such as continuing with testing and other transmission limiting protocols, but the employer rejected her offer," the SST said.
In its decision, the tribunal emphasised the employee's right to bodily autonomy.
"It is both well-founded and long recognized in Canadian common law that an individual has the right to control what happens to their bodies. The individual has the final say in whether they accept any medical treatment," the tribunal said.
Thus, it ruled that the employee did not commit any misconduct, nor did she breach any expressed or implied duty arising out of her employment agreement.