Employment lawyers predict a surge in litigation after COVID cost-cutting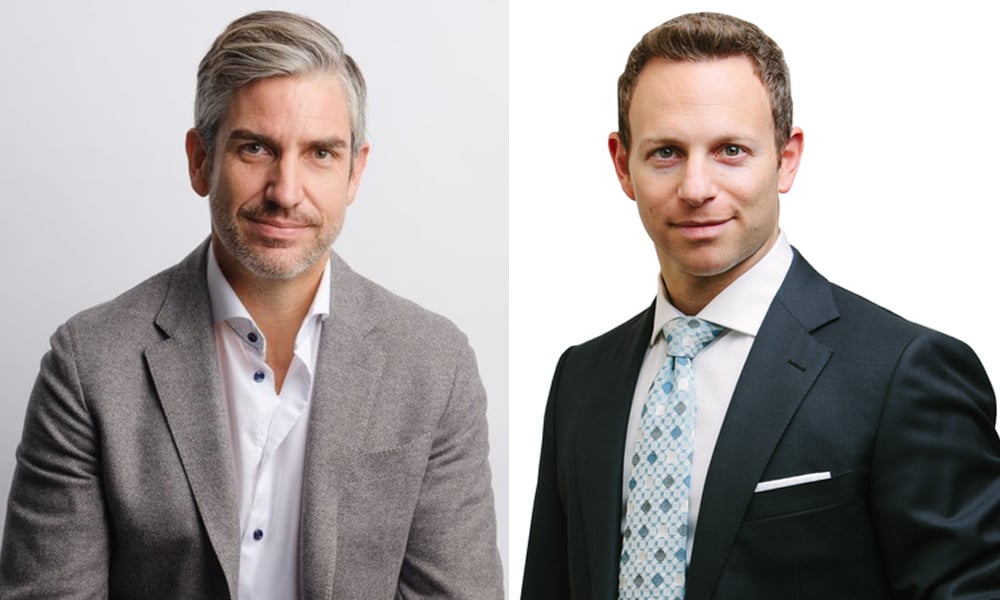 Although the COVID-19 pandemic is a matter of epidemiology, it's in the economic sphere the crisis has been most widely felt. In April alone, Canada shed two million jobs, the largest monthly decline ever, according to the Conference Board of Canada.
For those still employed, many are subject to hour and salary reductions or temporary layoffs, and the speed at which businesses had to react means lawyers are expecting a flood of claims from employees. But as the economic wreckage often didn't spare the employer either, seeking damages may be akin to drawing blood from a stone.
The latter half of March was "the wild west," says Daniel Lublin, a partner at Whitten & Lublin, a labour and employment firm in Toronto. The abrupt economic halt meant, for employers, that circumstances required immediate cost cutting and it was "shoot first, ask questions later," he says.
"They were stopped dead in their tracks," says Lublin. "They absolutely had to pivot and take what we would refer to as 'draconian measures,' like either reducing wages or layoffs." And, initially, he says, employees complied because better options were not readily apparent.
"When the dust settles and when we see that the world's not going to end and people are going to slowly start coming back to work, you're going to see a ton of people challenging what happened," says Lublin.
Lublin's colleague David Whitten likens it to a tsunami.
"We've seen the water pull out. The wave hasn't hit yet. We see that things — at least in our office — have slowed down a little bit in the last week or so. But we anticipate that there will be a massive wave of work in the future when people either start challenging these temporary layoffs or reductions in their compensation when the dust settles or when employers don't recall people or don't restore people's wages," he says.
"The water is out now, but the wave's off in the distance."
At the time of writing, Canada's unemployment rate was at 13 per cent. That's a radical change from pre-pandemic, where Canada was sitting at full employment, says Howard Levitt, a senior partner at Levitt LLP. The reversal of fortune will change the dynamics Levitt saw trending in employment disputes before the pandemic struck. Employers were "flush with capital" and "short on employees" and eager to settle quickly to avoid costly litigation, he says. Now, because of the recession, that's going to change, he says, and the gloves are coming off.
"Employers won't be able to afford to write cheques like they're handing out toilet paper," says Levitt. "They're going to be looking for more aggressive counsel. They're going to be looking to take tougher positions with their cases. They are going to be looking to set precedents. They're not going to be settling cases quickly and expensively anymore.
"So that's going to be a major change post-COVID."
Because of the layoffs and wage and hour reductions, the lawyers who spoke with Canadian Lawyer expect much of COVID's litigation wave will be in the form of constructive dismissal claims. If an employer unilaterally changes the employment relationship in a way that is fundamental to the employment agreement, the employee can argue that the employer has effectively terminated that agreement. Lisa Cabel is national leader, employment and labour law, at KPMG Law LLP. Since the pandemic erupted, she's been counselling clients on what changes could trigger constructive dismissal and how to mitigate against that.
"I do think that a lot of the types of initiatives employers are really forced into putting in place right now carry with them the risk of constructive dismissal," says Cabel. "Many employers are just sort of moving ahead with it, understanding that risk exists.
"There will be litigation coming out of this, in terms of individuals — and I have seen this — not agreeing to those changes."
So far, Stikeman Elliott LLP partner Gary Clarke is not seeing many constructive dismissal claims, which he attributes to the fact that employees are sticking by their employers in such dire economic times.
"Why take the aggressive position of a constructive dismissal and cut the tie with your employer during a very uncertain time?" says Clarke, who is co-head of the employment and labour group nationally and head of the employment and labour group in Western Canada.
Routinely a source of confusion for employers and another possible spawn of litigation is that many employers think they have a right to implement layoffs because of certain provisions in provincial employment standards legislation, says Clarke. But even though the layoff provisions are in the acts, unless the employer established a right to layoffs in the employment contract, they cannot avail themselves of them, he says. And while the provisions are often in collective agreements, employers rarely put them in private employment agreements, Clarke says.
"I can tell you that, after this, they all will. Everyone will be adding these going forward," he says. Clarke adds that, after COVID, more employers will also be including provisions that allow them to make unilateral changes to the terms and conditions of employment — provisions unpopular with employees, but which he sees occasionally in employment contracts.
Another claim Clarke says he expects to see is terminated employees arguing that their employer failed to give reasonable notice. It will be interesting, he adds, to see if the courts consider the companies' economic circumstances, as there are decisions that go either way on that factor.
Another lifeline available to employers is the doctrine of frustration.
"Essentially, frustration occurs when a situation has arisen for which the parties have made no provision in the contract and performance of the contract becomes a thing radically different from that which was undertaken by the contract," says Clarke. "The court is then asked to intervene to relieve the parties of their burden because a supervening event has occurred without the fault of either party."
There are also carve-outs in employment standards statutes for unforeseeable events or circumstances. Both New Brunswick and B.C. have indicated that the pandemic may qualify as a statutory exemption for termination notice, although, Clarke adds, not automatically.
"That's pretty huge. To me, it's a signal that COVID-19 is a frustrating event at least for the statute," he says. "I can see employers taking the further step and arguing it from a common law perspective . . . which I think will make some of that litigation quite interesting."
But with all the possible litigation, the fact that so many businesses have gone insolvent indicates that many employees won't have a case, says Whitten.
"There will be thousands of people with what historically would have been great legal claims, but they're not going to have any pocket to pick," he says. "And so the art for employment lawyers and people practising in this area will be not just to take on retainers because the person has a claim but to do a real deep dive as to whether the employer has the finances to satisfy a claim or a judgment in the future."