According to case law, a contract is a contract, even if it's not in writing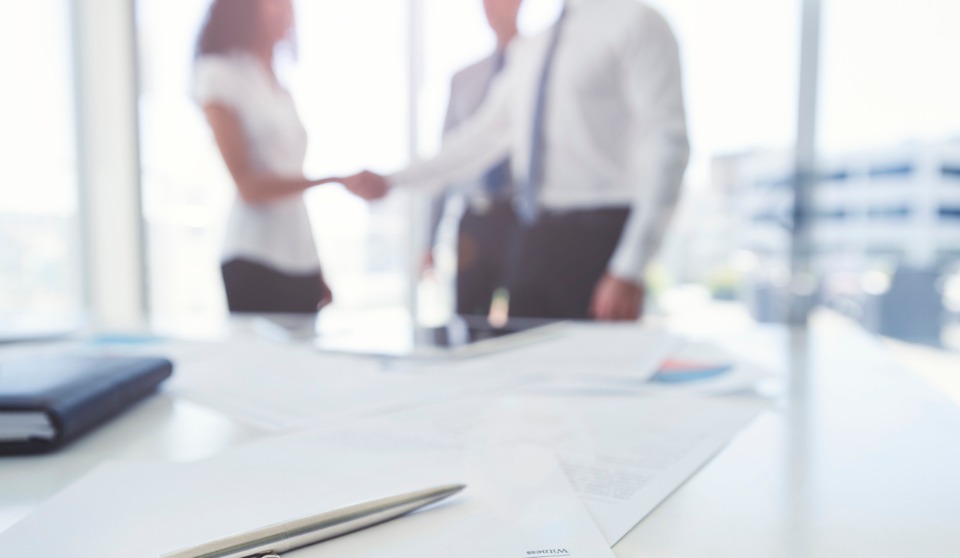 Is an oral agreement binding? Case law has suggested it is; a contract is a contract, even if it's not in writing. In August, the Ontario Divisional Court reinforced this in an employee severance case when it found that mutual agreement on essential terms will make a settlement binding.
In Shete, Lada, and Chung v. Bombardier Inc., 2019 ONSC 4083, the court considered whether the parties had reached a settlement agreement even though the three employees, terminated in November 2015, had not signed or returned the termination package documents.
The court found: "Employees' counsel expressly stated that his clients would accept the terms of the Dec. 18th [2015] offer, provided Bombardier agreed to pay an additional $2500 [per employee] for legal fees . . . " Bombardier agreed to this in a letter sent to the dismissed employees in April 2016. Three months later, the employees each filed a statement of claim against Bombardier seeking damages for wrongful dismissal.
Although a motions judge dismissed Bombardier's motions for summary judgment, finding that the April 2016 letters were new offers by Bombardier and not an acceptance of offers made by the employees, the Divisional Court found that Bombardier's revision of its termination package did not constitute a "new offer" but was simply an acceptance of the offer to which the employees had agreed.
"The general principle that we see in the Bombardier case is consistent with settlement agreements in general and contracts in general," says Liam Ledgerwood, a labour and employment lawyer at Siskinds LLP in London, Ont. "Just like any other contract, a settlement agreement which is agreed to orally will be binding."
Yet a key lesson from the decision is the need for caution, Ledgerwood says.
"Employers have to be careful not to evidence an agreement to a settlement before they're actually ready to be bound by the terms," he says. Although in this case it was an employer-friendly decision, "that doesn't mean that it couldn't equally go the other way if the context were right. You may not be able to backtrack on a deal just because you haven't signed the papers. And that's an important principle both for employers and employees to recognize."
The Divisional Court's decision in Bombardier doesn't reflect a change in law, but it is important in that it's "a great reminder," says Stuart Rudner of employment and labour firm Rudner Law in Toronto. "Just because something's not signed and in writing, it's still a binding agreement."
Rudner says it's not unusual for dismissed employees to informally write to an HR department to ask for a more attractive severance package, and if the company agrees to this, "their understanding is that they have a deal," he says. The employer can then be upset when, down the road, it gets a demand letter from an employee's lawyer "when they thought that everything had been settled."
In such a situation, says Rudner, at the very least, the company is unhappy, and there is potential for the employee's reputation to be damaged. "And in a worst-case scenario [for an employee], like in Bombardier, the person might well be held to the bargain they accepted."
The use of modern technology — email, text messaging and voicemail — may also facilitate the collection of evidence should the case go to court. Whereas in the past more agreements may have been settled orally, "now, it's typically either by email or by text, which means there's a very clear record of this discussion," says Rudner.
Indeed, the Bombardier case "certainly yells out for all of us to continue to be cautious, to cross our Ts and dot our Is," says Michael Sherrard of Sherrard Kuzz LLP in Toronto. The decision could also extend to other areas of employment law, he says. For example, an oral offer of employment might likewise be considered binding.
Top of list in developing best practices is, first, to meet with the client, ideally face to face, to discuss their situation and agree on a course of action. Second, says Sherrard, "We always want to 'paper' the instructions we've been provided with, [and] make sure everyone understands the nature of the offer."
So, after instructions are received, counsel should write to the client to confirm those instructions. "We always want to have a written communication with our clients that actually set out our instructions," Sherrard says.
Even casual responses from an employee should be confirmed, says Rudner. From the employer side, "Say, 'if we accept this, can we have a final agreement?' and make that very clear so it will be almost impossible for the individual [employee] to turn around later and say, 'Well, we were just discussing certain items, but I didn't think this was a complete agreement.'"
Even in an informal exchange, it's important to clarify what the terms of the agreement will be, and then counsel should send over detailed documents containing all the terms, Rudner says. Employees should also be asked to sign full and final releases for a severance package or similar agreement. "That would also preclude them from filing a claim later on."
And dismissed employees should "get a lawyer!" he says. Although someone who has just lost a job may not want to incur legal costs, "they might leave a whole lot of money on the table," he says, and the employer may agree to pay legal costs.
Sherrard says the case represents "a caution to all of us to be very careful in our approach in settlement discussions and also in discussions with clients. You may have a negotiation orally, but you always want to bring it back down to writing," he says, adding that it is often in the parties' interests to attempt to negotiate or find a compromise.
Sherrard also notes that the Bombardier decision was "consistent in a line of cases." The motions judge in Bombardier referred to the case of Ferron v. Avotus Corp for the proposition that a settlement will be enforced where the parties have agreed on all essential terms. Although he concluded that this had not occurred in the Bombardier case, the Divisional Court concluded otherwise.
Perhaps the main takeaway from the decision is that, in order for a contract to be binding, all that is needed is an offer, an acceptance of that offer and an exchange of value (either actual or promised), says Ledgerwood. Signing or executing a contract only goes to proof of the agreement and is not actually a necessity to form an agreement, he adds.
"On TV, it's always about signing the deal," Ledgerwood says. "But, in reality, signing the deal is maybe the least important thing that we do in order to make it binding. As long as we agree on the essential terms of the deal, you have an enforceable contract, and that's what this case suggests."