Companies are struggling to integrate new talent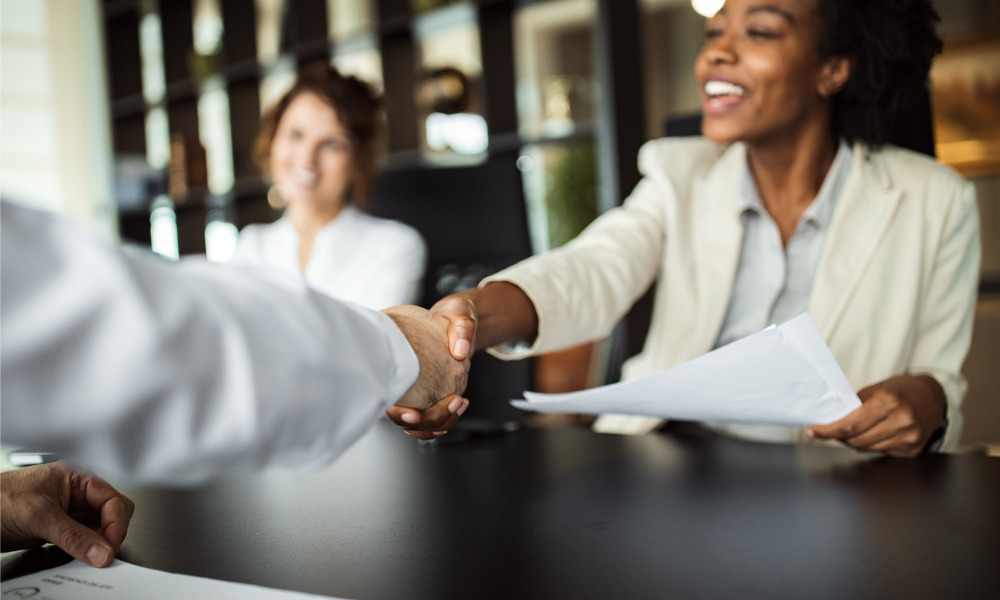 As the pandemic slowly subsides and many employers ramp up operations, recruiting new workers is becoming more important, especially if they're losing people during the 'great resignation'.
The problem? Onboarding, according to a survey from Eagle Hill Consulting.
Recent new hires indicate that their onboarding did not adequately cover many of the basics that employees need to be successful, including understanding relationship building (71 per cent), organizational culture (62 per cent), technology (54 per cent) and their benefits (46 per cent).
Employers are missing out on this important opportunity, says Melissa Jezior, president and CEO of Eagle Hill Consulting.
"Onboarding is a way to integrate new hires into your organization not only procedurally or from a process perspective, but in teaching them how to do their jobs. If you don't spend time upfront integrating them into your organization, it never seems to go as well for the employee and, quite frankly, for the employer."
It's critical that employers address the issue as only 50 per cent of workers expect to be at the same job three years from now, finds the survey of 782 employees in the U.S. in February.
But what's causing the problem?
"Many companies don't focus on onboarding," says Jezior. "It's simply because they are not spending the time to either comprehensively onboard people, or they're treating onboarding much more like orientation. Done wrong, onboarding can damage performance and morale, which drives employees right out the door."
Structured onboarding and eliminating red tape that caused "bottlenecks" were just a couple of the ways bed-in-a-box company Endy thrived despite the challenges of COVID-19.
More information, connections wanted
And things are even more challenging as about half (49 per cent) of employees who started a new job are not getting trained in person – it's either virtual (31 per cent) or hybrid (18 per cent).
"You have to work a lot harder to onboard a remote workforce successfully. We could probably get a lot of the hard, tangible onboarding pieces, like key aspects of their job or how they're going to be measured… what's harder now is also the softer side, the intangibles of onboarding: how do you create relationships within the organization? What is the organizational culture? What does that mean? How to engage with the culture?"
Planning important
To be successful in onboarding new hires, employers must plan ahead, says Jezior.
"Successfully folding new hires into your organization happens over time with many people involved, which is all the more complex given the growth of remote and hybrid work."
Employers stand to gain so much if they can do this successfully, says Jezior.
"Done right, onboarding can set employees up for success in terms of strengthening their career development, enabling them to live your culture and values, and developing strong relationships across the organization. Ultimately, strategic onboarding helps retain employees, creates an engaged workforce and boosts organizational and individual performance."