Court of Appeal Rules employee had been terminated without cause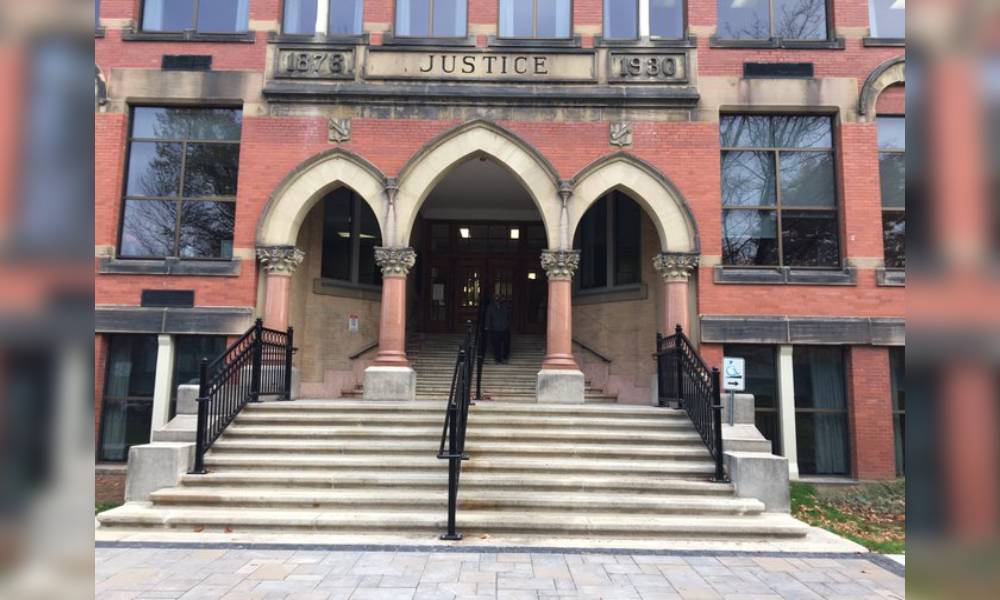 A recent New Brunswick Court of Appeal decision which ruled a fired employee should receive 24 months' pay as compensation, instead of the four weeks he was initially offered, is a reminder to employers to be careful in wording contracts and termination letters if they want their reasons and terms for firing an employee to be upheld.
"Many employers make the mistake of taking the position that they have just cause for dismissal, but wait for a convenient time before executing," says employment lawyer Stuart Rudner, author of You're Fired! Just Cause for Dismissal in Canada. He was commenting on the decision in Abrams v RTO Asset Management, which saw the employee receive more than $300,000, equivalent to 24 months' salary and other compensation.
"If you are saying that the relationship is over, you must end it. And you should then do so clearly, rather than muddying the waters by delivering a message which does not clearly state that the person is being fired for cause." Rudner adds that an employer can offer a "gratuitous payment," but that should be done in the context of a dismissal for cause.
"Failing to clearly say a dismissal for cause, and failing to execute the dismissal properly, will undermine the employer's position. Both their actions and their words must be consistent with summary dismissal."
The case deals with an employee, James Abrams, who began working for a company Rentown Enterprises Inc. in 1987 as a driver, moving up to store manager and then Regional Manager for the Atlantic provinces. In 1991, RTO Asset Management (RTO), a furniture, appliances and home electronics leasing company, bought Rentown.
Abrams worked at RTO continuously until 2002, when he took a two-month leave of absence for job-related medical reasons. However, RTO contended that Abrams had "quit."
In July 2002, Abrams returned to work after signing a new employment agreement and was promoted in 2008. In 2012, Abrams claimed this new position was too stressful for him, and he took a second leave of absence for job-related medical reasons. He returned to work in his previous role as regional manager in May 2012.
Despite reduced duties and responsibilities, RTO agreed to maintain Abrams' previous salary and car allowance. He signed another employment agreement which expressly superseded all prior contracts and included a very restrictive non-competition clause and a termination clause.
In May 2017, after learning that Abrams had engaged in a romantic relationship with a subordinate, RTO terminated Abrams. At the termination meeting, Abrams was told he was being dismissed without cause, although RTO had reason to fire him.
Abrams was provided with a termination letter, which indicated he was terminated without cause and was offered three months' pay in lieu of notice. Abrams rejected the offer, and he was then provided four weeks' pay instead of notice under the termination clause in his employment agreement.
After his dismissal, Abrams filed an action for wrongful dismissal against RTO, claiming he should have been given reasonable notice.
RTO argued it had cause to terminate Abrams and said he was given four weeks of wages as required in his employment agreement for termination without cause. In the alternative, RTO argued the termination clause in the employment agreement was enforceable.
Abrams filed a motion for summary judgment. RTO did not file its own summary judgment motion but instead asked for an order "dismissing the claim in its entirety" in a supplementary pre-motion brief filed before the hearing.
The motion judge found there was cause for termination, and there was no issue requiring a trial. She granted summary judgment and dismissed the action against RTO, with costs. Abrams appealed the decision.
On the merits of the case, the Court of Appeal concluded the motion judge erred in finding that Abrams was dismissed with cause. It said the evidence established that:
at his termination meeting, Mr. Abrams was informed he was being dismissed without cause;
his Record of Employment indicated he was fired without cause;
he was provided four weeks' pay in place of notice per the termination provision in his employment contract; and
he was given a letter that said Abram's behaviour had constituted a "breach of trust," however the company decided to terminate the employment on a "without cause" basis.
Despite RTO's arguments, the Court of Appeal held the company terminated Abrams effective immediately at his termination meeting, on a without-cause basis; the termination was not subject to whether Mr. Abrams accepted the three months' pay instead of notice.
The termination letter was the only document relied on by RTO to meet the written notice required under the Employment Standards Act. It stated the termination was without cause, so the Court of Appeal concluded that Abrams' employment could only have been terminated without cause.
"If the appellant's dismissal was effected on a without cause basis, cause is evidently not part of the equation. If the dismissal was made on a with cause basis, it was not effected in writing and is therefore legally invalid," said Justice Ernest Drapeau, writing on behalf of the three-member appeal panel.
The Court of Appeal further held that the employment agreement's termination clause was void, as it contracted out of certain benefits under the Employment Standards Act, namely vacation pay and accrued wages.
The clause in the agreement said employment could be terminated on written notice and that once notice or pay in lieu was provided, the employer "shall not be obliged to make any further payments."
As employees are entitled under law to accumulated vacation pay and payment of any accrued wages after termination, in addition to notice or pay in lieu, the appeal court said any attempt to contract out of such payments renders the clause invalid.
The Court of Appeal confirmed that if even a part of a termination clause purports to contract out of a benefit under the Employment Standards Act, "the entire clause is void, not just the offending part."
The appeal court held that the reasonable notice in the circumstances was 24 months, given that Mr. Abrams was 55 years old at the time of dismissal, had approximately 30 years of service, and there was a lack of comparable positions. As well, he was bound by a very restrictive non-competition clause.
Additionally, the Court of Appeal included Abrams' annual bonus, car allowance, and matching RRSP contributions for the 24 months in the award for damages.
The decision also focused on the calculation of Abrams' years of service. RTO had argued Abrams had only 15 years' experience, as he was rehired as a "new" employee in 2002, after he returned from medical leave. The Court of Appeal disagreed, finding Abrams' years of service before he went on leave in 2002 should be considered in calculating his length of service because the pause in employment was brief and was for health reasons.
Further, although the employment agreement signed by Abrams in 2002 effectively deprived him of the benefit of his previous years of service, that contract was no longer operative at the time of termination. The most recent employment agreement (in 2012) superseded all prior agreements, and it did not include a clause precluding consideration of previous years of service.
Commenting on the ruling, Stewart McKelvey lawyers Chad Sullivan and Kathleen Nash said in a blog post that "ambiguous employment agreements may fail to rebut the presumption of common law reasonable notice and entitle employees to increased damages." They said the decision "must be added to the growing number of cases which employers must consider when drafting employment contracts which purport to restrict the amount of notice required on termination.
Employers "must consider the Abrams decision when determining whether a termination should be effected with or without cause and what reasons will be put in writing."
Rudner says this decision "clarifies the law and serves as a reminder that summary dismissal should not be undertaken in a half-baked manner." While there is some case law which suggests otherwise, employers "should assume that they can not take a soft approach at the time of dismissal by not alleging cause but still have the chance to allege cause later if things don't go well and litigation results."