Combined firm will do business under the Barteaux Labour and Employment Lawyers banner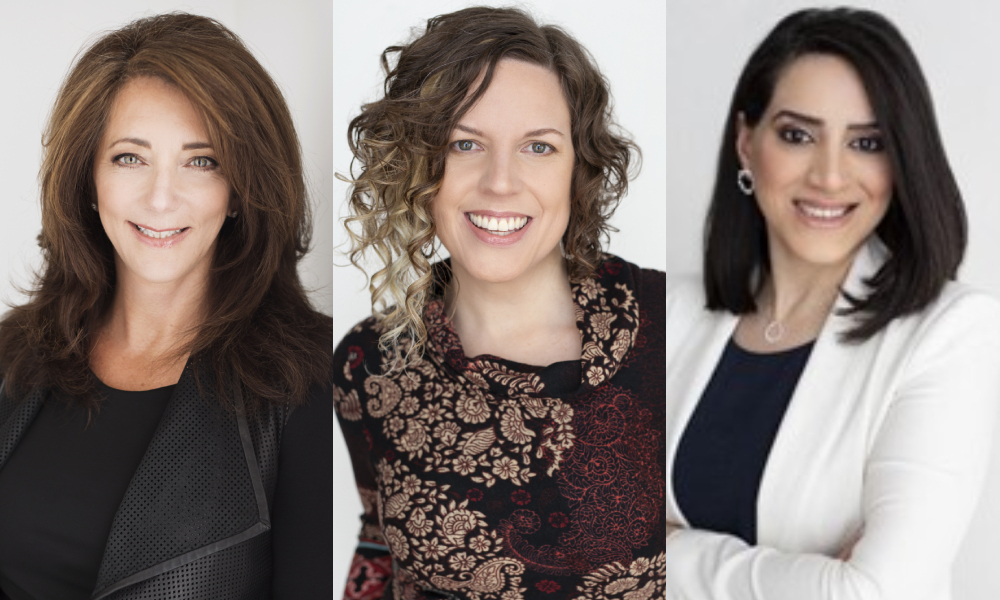 Two Atlantic Canada law firms — one known for employment law, the other for immigration law — have joined forces to exploit the natural synergies between the two areas of practice.
Andrea Baldwin and Nancy Barteaux recently announced the merger of their two practices, noting how immigration is a critical tool in filling persistent skill shortages. Their practice, based in Halifax, will do business under the Barteaux Labour and Employment Lawyers banner.
Even with COVID-19 travel restrictions, which more or less closed Canada's borders to international travellers, Barteaux says immigration plays a vital role for employers. She notes that employers in Atlantic Canada often struggle to find the talent they need. However, Baldwin notes that their firm will not only serve clients in Nova Scotia, Newfoundland and Labrador, New Brunswick and Prince Edward Island, but they are also able to work for clients to fill employment opportunities across the country.
"I've done everything from sending energy workers to Alberta to bringing international talent into Quebec," says Baldwin, though it has become a bit more difficult in Quebec as a result of changing language rules for lawyers in the province, "but not impossible."
Barteaux has practised almost exclusively in labour and employment law since she was called to the Nova Scotia Bar in 1995. The firm she founded is Atlantic Canada's only homegrown management-side labour and employment law boutique, assisting employers ranging from multi-national corporations to non-profits, public bodies, and small businesses across a broad range of industries.
While the firm often is used by employers to fill management-level and skilled positions, Barteaux says it also deals with clients looking to fill critical labour gaps, including temporary foreign workers needed for Atlantic Canada's fish and agricultural industries.
"We're talking about everything from fish plants that need seasonal work, to a company that might need a chief science officer, for example," Barteaux says.
Barteaux points out that her firm is the only Atlantic Canada member of the Employment Law Alliance — a global employment and labour lawyer network. It invited Barteaux to join the network after satisfying rigorous selection criteria, including consultation with judges, current members, in-house counsel and industry leaders.
As an Employment Law Alliance member, Barteaux provides multi-national companies with local expertise and knowledge in labour and employment. Barteaux's local clients have access to qualified employment and labour law services across Canada, the US, and more than 135 countries worldwide. This model allows employers to deal with local experts and local prices.
In Baldwin's case, after becoming a lawyer in Nova Scotia in 2003, she established a large regional law firm's business immigration practice. She then moved to a law firm affiliated with one of the "Big Four" accounting firms in 2016 to launch their immigration practice in Atlantic Canada.
Baldwin notes that while the "Atlantic Bubble" and international borders closed, "you might think immigration work dry up during Covid-19 — but in fact people still needed to cross borders, and employers still needed to bring employees from outside the country into Canada."
She says there might have been fewer cases overall, but the work needed for each one was more complex, especially with constantly changing rules, quarantine restrictions and the need for proper documentation. Baldwin has also dealt with cases where a company needs to bring in a specialist from an original equipment manufacturer to service, or install machinery, for example. These "after-sale service providers" are allowed to come into Canada despite the quarantine and travel restrictions.
Both Barteaux and Baldwin say that there are important synergies in employment and immigration practices because, in regions of a declining and ageing population, such as Atlantic Canada, immigration is by necessity a vital part of economic growth. Baldwin says Atlantic Canada likely needs 13,000 to 16,000 immigrants annually to sustain growth, and employers often struggle to find the talent they need.
While international students who study at one of the many universities in Atlantic Canada make excellent candidates for permanent residence in Canada, many cannot come to Canada to learn, thanks to Covid-19, which has complicated the process for immigration. Baldwin says this is unfortunate because the shift in immigration policy to target international students "has proven time and time again that they settle well here and bring come to improve our economy."
Immigration can also be an essential tool in improving the level of diversity at a firm. "Many of the larger employers especially understand that immigration is an excellent tool of their diversity and inclusion initiatives," Barteaux says.
In addition to Baldwin merging her practice with Barteaux's, the combined firm has also hired another immigration lawyer, Hanaa Al Sharief. After articling and being admitted to the Nova Scotia Bar in 2009, Al Sharief, who speaks Arabic, practised labour and employment law with Barteaux for about five years before Canada to do her LLM in 2015. After finishing that degree, Al Sharief moved to the Sultanate of Oman in the Middle East, where she practised with a major international law firm in the world, advising on a broad range of civil and commercial disputes.
Al Sharief's practice will help individuals and companies with their Canadian immigration needs, including serving her Middle Eastern community. Says Barteaux: "Being an immigrant herself, Hanaa has a unique understanding and empathic perspective that enriches her connection with and representation of our clients."
Baldwin and Barteaux say they will be able to grow the firm by aligning their practices and sharing clients and information to help employers. Says Barteaux: "We truly do work as a team here, and we want to make sure that our clients are familiar with the different lawyers in our office now and how we can help them navigate the challenges of finding the right employees."