Government asks for feedback on proposed changes to Canada Labour Code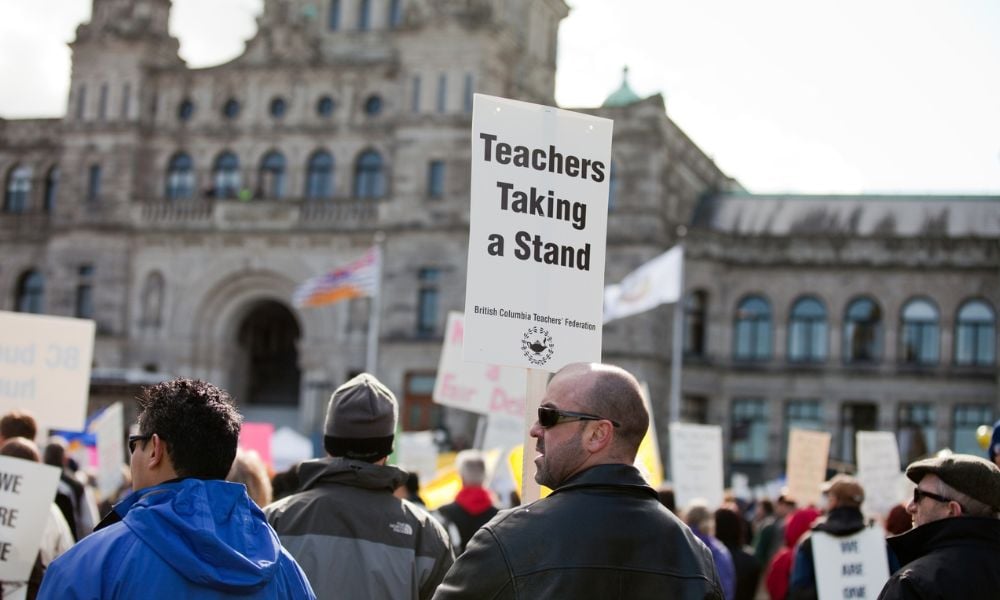 Ottawa says it will introduce legislation to prohibit the use of replacement workers in federally regulated workplaces during a strike or lockout.
Minister of Labour Seamus O'Regan Jr. also announced the launch of consultations to hear from Canadians and stakeholders on this commitment.
"This government will always protect free and fair collective bargaining, and we're going to keep working with unions and employers to make the process better," he said.
"It's about what workers deserve in return for their labour, and how employers can profit from a healthy and happy workforce. And with the climbing cost of living, the right of workers to bargain for better wages is now important than ever."
When unionized workers exercise their right to strike, they sacrifice their pay and benefits to try to improve their working conditions by putting pressure on their employer, said the government. However, this right is undermined when an employer brings in replacement workers to keep the business going while workers are on strike or locked out.
Read more: Back in 2016, the NDP introduced similar legislation
The legislation will be introduced by the end of 2023.
Changes in 1999
Prior to 1999, employers were not prohibited in any way from using replacement workers during a strike or lockout. In 1999, Part I of the Canada Labour Code was amended to provide a limited prohibition on the use of replacement workers during a work stoppage, with the intention of undermining a union's representational capacity.
From Jan. 1, 2012 to Aug. 1, 2022, the Labour Program estimates that employers used other workers and managers to do some or all of the work of striking or locked-out employees in about 42 per cent of all strikes and lockouts.
Read more: Security planning for labour strikes
British Columbia and Quebec are the only two provinces that currently prohibit employers from using replacement workers during a strike or lockout.
'Cautiously optimistic'
The Canadian Union of Public Employees (CUPE) said it is cautiously optimistic about the beginning of consultations on federal anti-scab legislation.
"Allowing employers to bring in scabs during a labour dispute doesn't just tip the scales towards bosses, it's like dropping a grand piano on the scale in their favour," said CUPE National President Mark Hancock. "We're looking forward to taking part in these consultations and fighting to ensure workers in Canada get the protection they deserve."
Read more: Vale employees fired after assaulting picket-line crosser
The use of scabs pits workers against one another, said CUPE, and removes any incentive for employers to negotiate constructively and in good faith to end labour disputes.
"Employers routinely draw out labour disputes to demand workers give up their pensions and benefits, while using scab workers to keep operations running."
Seeking input
While replacement workers allow the employer to keep operating, reducing the impact of the strike or lockout on the employer's bottom line, it is not so obvious what happens when a government prohibits employers from using replacement workers, says Ottawa.
As a part of the consultation, the government is looking for input on various elements, such as:
first-hand experiences with replacement workers and the maintenance of activities process
potential impacts of the changes on stakeholders and their operations
suggestions for change
key policy-design questions.
Employers, employer representatives, unions, workers, national Indigenous organizations and other key stakeholders and interested parties are invited to share their feedback on prohibiting the use of replacement workers and improving the maintenance of activities process by Dec. 16, 2022. Following the consultation period, the feedback received will inform the development of legislation.