Canada, U.S. officials call for end to policy for truckers while some employers drop mandates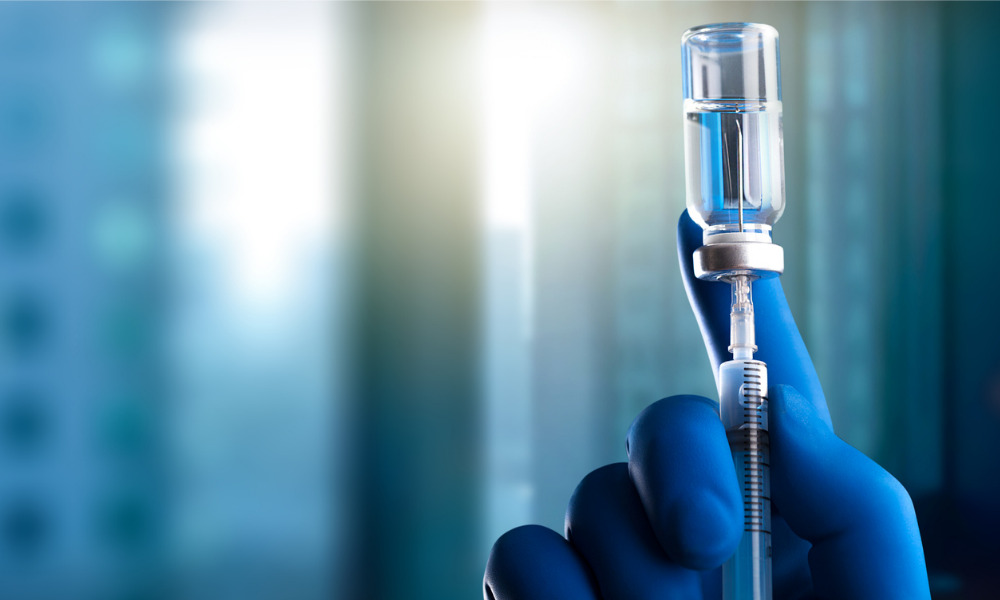 Two Canadian premiers along with 16 U.S. state governors are calling for the vaccination mandate for truck drivers crossing the border to be stopped.
Premiers Jason Kenny of Alberta and Scott Moe of Saskatchewan joined 16 U.S. counterparts in writing to Prime Minister Justin Trudeau and U.S. President Joe Biden requesting vaccination exemptions be reinstated:
"We understand the vital importance of vaccines in the fight against COVID-19 and continue to encourage individuals to get vaccinated. However, we are deeply concerned that terminating these exemptions has had demonstrably negative impacts on the North American supply chain, the cost of living and access to essential products for people in both of our countries."
The vaccination mandate for truckers took effect in Canada in mid-January and has led to protests in different parts of Canada, particularly Ottawa. Earlier this month, the Ontario Public Service Employees Union (OPSEU/SEFPO) and the Canadian Association of journalists (CAJ) called for protection for healthcare workers and journalists from those who are participating in anti-vaccination convoys.
"It's bad public health theatre and it needs to go," tweeted Kenny of the mandate for truckers. "It's time to get life back to normal."
The officials also say that the lack of vaccination exemptions will force thousands of drivers out of the trucking industry, which already has staffing troubles: "The removal of these exemptions is ultimately unnecessary, and we cannot afford to lose any more truck drivers who transport food and other vital supplies across the border."
Employers ending mandates
Saskatchewan recently ended its proof of vaccination or negative test mandate for businesses, workplaces and venues such as bars or restaurants. As a result, several employers announced they are relaxing vaccination requirements for workers including the City of Saskatoon and the City of Regina.
"The lifting of the Public Health Orders does not mean there is no longer a risk of COVID-19 in Saskatoon, but it shifts the responsibility for management of this risk from the provincial government to individuals, businesses, organizations, and municipalities," says Pamela Goulden-McLeod, director of emergency management organization at the City of Saskatoon.
The Regina police have also lifted the mandate, along with several Crown corporations, ministries, agencies, the Saskatchewan Health Authority and Nutrien and the Regina Exhibition Association Ltd. (REAL), according to a Saskatoon StarPhoenix report.
"It will allow people just to come back to work, and it will feel more traditional and more like what it used to," says Tim Reid, REAL CEO.
Last month, the Toronto Transit Commission (TTC) fired 354 workers who did not meet its COVID-19 vaccination requirement.