Understanding your workplace rights can be a challenge, and the pandemic has made it even harder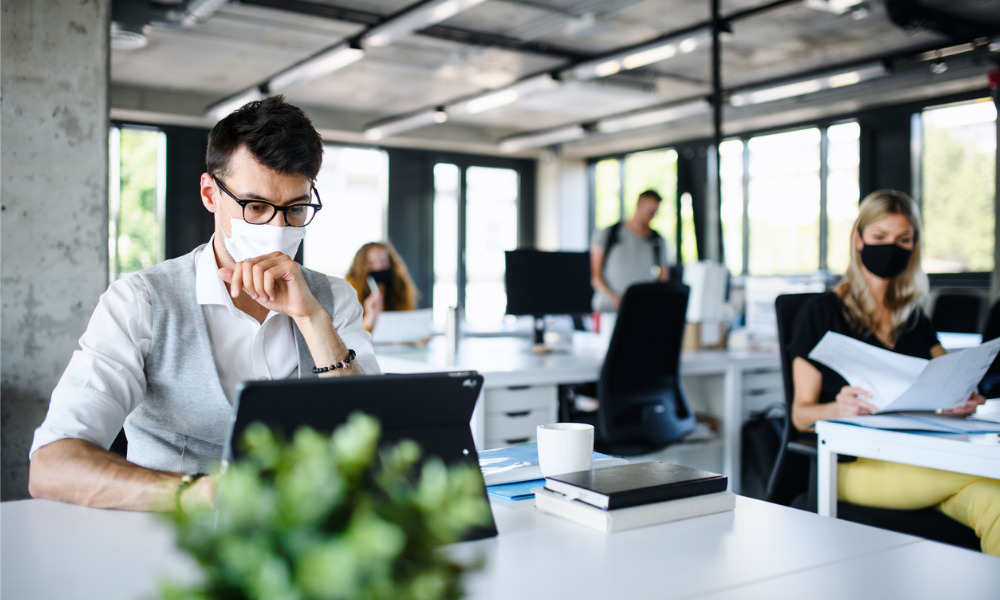 This article is part of a series addressing popular topics for lawyers and questions that clients and the public may have about the legal profession.
The workplace is a literal minefield for employees and employers. Understanding employment law has always been important, but the pandemic has made it even more critical.
Canadian Lawyer spoke with Toronto employment lawyer David Whitten, a partner at Whitten & Lublin, about when and why employees should hire an employment lawyer to navigate the complexities of the workplace.
Why do you need an employment lawyer?
"As important as employment lawyers were pre-pandemic, they are absolutely essential now on both sides of the table so that each side can understand what their rights and obligations are," says Whitten.
Whitten cites pandemic-related restrictions and public health guidelines emerging "almost on a weekly basis" as examples of current legal issues.
In addition to the pandemic issues, employees or job applicants should consider speaking to a lawyer about a job contract, navigating problematic issues in their workplace, or when they are terminated from their job.
What does an employment law lawyer do?
There are different kinds of lawyers who provide advice on workplace laws. Labour lawyers offer advice to both employees and employers in a unionized environment, and often a union will provide employees with a lawyer if there is a dispute. If you are part of a union, you should always consult with your union first.
On the other hand, an employment lawyer helps employers and employees with workplace disputes in a non-unionized workplace.
Whitten acts for both employees and employers and says this makes him better able to provide advice to employees since he understands how employers think. Lawyers' rules of professional conduct forbid them from acting for a client where they have a conflict, so they will likely refer you to another lawyer if they acted for your employer.
Pandemic issues in the workplace
With the advent of the pandemic, Whitten is seeing things tilt dramatically towards occupational health and safety issues, including concerns that employees are not applying proper COVID-19 safety protocols. Many companies have also laid off workers or changed the terms of their employment, such as applying mandatory vaccination policies. Whitten says his also seeing many claims arising from the temporary layoffs, reductions in compensation or the rules allowing people to work from home.
When you are harassed at work
Whitten says he has heard from many employees during the pandemic who feel they have been subject to reprisal action or negative treatment for refusing vaccination.
Before that, the #metoo movement resulted in many claims of sexual harassment in the workplace. Another common ground for harassment is cultural-based harassment, which has come up even more as the Black Lives Matter movement emerged. People who feel their employer mistreated them treated because of their ethnic background are increasingly speaking up.
An employment lawyer can help you determine whether you should take legal action when you are harassed at work and whether you may have a claim under human rights laws.
When your employer did not give you benefits entitled to you
The phrase "constructive dismissal" describes situations where the employer has not directly fired the employee but has made fundamental changes that they are not permitted to make.
Whitten says constructive dismissal claims can also arise with temporary layoffs, although the law is a "moving target" in this area. Where an employer has unfairly removed an employee's benefits, though, Whitten says there may be an opportunity to claim constructive dismissal.
When you are discriminated against at work
"The public is much more attuned to the rights to be free from discrimination and harassment in the workplace," says Whitten. Like harassment, the #metoo movement and Black Lives Matter has brought discrimination issues to the public's attention even more.
An employment lawyer can help advise you on whether the conduct you're concerned about meets the legal definition of discrimination. Human rights laws across the country forbid employers from treating employees differently based on their age, race, religion, colour, gender, disability, and several other characteristics.
When your employer violated a labour code
The Canada Labour Code is the legislation that applies to federally regulated employees. Federally regulated employees are a small subset of the workforce and include government agencies, airlines, interprovincial transportation companies and banks.
Most employees, however, are governed by provincial legislation. In Ontario, the Employment Standards Act of Ontario governs most workplaces, and every province and territory will have an equivalent law.
Ontario's Ministry of Labour has a complaint process for provincially regulated employees, but Whitten says most employees who are advancing wrongful dismissal claims will proceed before the courts.
When you have wage-related issues
Wage-related issues often fall under the constructive dismissal umbrella as well. "Constructive dismissal covers situations where there have been adjustments to your compensation that you didn't agree to or were given notice of," says Whitten.
Whitten says another common claim related to wages is vacation pay entitlement. Employees are generally entitled to vacation pay on all forms of non-discretionary compensation. So, if you receive a non-discretionary bonus, it is essential to find out if your employer owes additional vacation pay on that.
How do I choose an employment lawyer?
Although many people find lawyers through word of mouth or by searching online, there are also many third-party rankings of lawyers. For example, Lexpert (owned by Key Media, publisher of this website) will rank employment lawyers based on a survey of other lawyers who practise in a similar area of law. Whitten's firm, Whitten & Lublin, was ranked one of the Top Labour & Employment Boutiques by Canadian Lawyer in 2020. There are several other lawyer and law firm rankings in Canada.
"One of the things that I would look at if I were in the market would be whether that employment lawyer just acts for employees or are do they do both sides of the table," says Whitten. Whitten acts for both sides and says that "it's important when negotiating resolutions and settlements and employment law to be able to see both perspectives, even though you're only representing one."
Since many workplace laws are provincial, you should also find a lawyer licensed to practise in your province or territory. The number of years a lawyer has been practising employment law can also indicate how well informed they will be about the law that governs your case.