The elevation of often outspoken University of Calgary law school professor Alice Woolley to the Alberta Court of Queen's Bench will please her friends, annoy her enemies and, in the view of many, strengthen the court.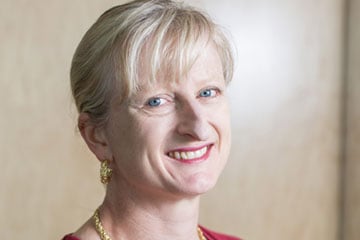 The elevation of often outspoken University of Calgary law school professor Alice Woolley to the Alberta Court of Queen's Bench will please her friends, annoy her enemies and, in the view of many, strengthen the court.
Adam Dodek, dean of the Common Law Section of the University of Ottawa's Faculty of Law and a frequent commentator on the legal scene in Canada, says he anticipates that "(Woolley's) decisions will be well reasoned, clearly written and accessible to the reader."
What is certain is that Woolley's move to the bench will deprive the Canadian legal community of her fast, challenging and sometimes quirky comments on the law, the judiciary and legal ethics through her contributions to online legal publications.
Woolley has also frequently written in magazines and newspapers and has been quoted in media interviews. Academically, she has recently co-authoring and co-edited Lawyers' Ethics and Professional Regulation, and, in 2016, she published Lawyers Ethics in Canada.
It was partly her readable academic work in legal ethics that saw her appointed in 2016 as the first ethics advisor to Calgary's city government. It's a position from which she only recently resigned.
Canadian Lawyer this year named Woolley as one of its Top 25 Most Influential Lawyers in the justice system and the legal profession in this country.
But Woolley did more than opine and write about ethics. In 2016, she played an active role in complaining, along with three other law professors (University of Calgary colleague Jennifer Koshan and Dalhousie University law professors Elaine Craig and Jocelyn Downie) to the Canadian Judicial Council. They were upset about the conduct of Robin Camp in his handling of a 2014 sexual assault trial as a judge in the Alberta Provincial Court. Camp, at one point from the bench, now infamously asked the woman who complained of being sexually assaulted: "Why couldn't you just keep your legs together?"
In April 2017, Camp, who, in the intervening years, had been elevated to the Federal Court, resigned. He quit after the Judicial Council recommended he be removed from office. Camp has now returned to private practice.
Understandably, as a newly appointed justice, Woolley declined to be interviewed for this article. But in November 2016 she laid out for the Calgary Herald's Valerie Fortney the fundamental philosophy that seems to have guided her life's work in the law: "You go to law school because you want the legal system to function fairly — that all people are treated with dignity and respect."
Wanting the system to function fairly was perhaps one reason why Woolley got involved in the complaint against Camp.
In April 2017, Woolley addressed the broader questions raised by the Camp case in an article in the Globe and Mail. She pointed out that judges make mistakes and, sometimes, confuse and misstate the law. "They admit evidence they ought not to have admitted. They apply the law incorrectly to the facts. These mistakes can be serious. They can impose costs on parties. They can be painful for witnesses. Mistakes must be corrected. But that is why we have courts of appeal. Our legal system expects and corrects for judicial error."
Woolley now finds herself a Court of Queen's Bench justice. No doubt, some of her judgments will be appealed, questioned and criticized — not just by lawyers but by the media, politicians, bloggers and other thought leaders, not to mention online trolls. Like all judges, she will be compelled to remain silent. A judge can only speak through her judgments.
This brings to mind her blogged criticism in 2016 of the way Supreme Court Justice Russell Brown wrote a judgment in a business dispute over customs tariff classifications. Interestingly enough, before Brown joined the judiciary (first with the Alberta Court of Queen's Bench), he was something of an avid blogger himself. Woolley accused Brown of arrogance when he echoed Lord Denning's famous paean to English cricket in his Supreme Court of Canada judgment (Canada (Attorney General) v. Igloo Vikski Inc.): "In wintertime ice hockey is the delight of everyone" was the way Brown opened his decision.
Woolley accused Brown in this case of turning the decision "into an opportunity to show off the cleverness and erudition of the judge." She bluntly stated that such judicial writing is "contributing to a culture where arrogance, rather than humility becomes the norm."
One wonders if soon-to-be Justice Woolley will be able to constrain her own quick wit when she is on the bench.
As Dodek puts it, "It is very hard to predict what a lawyer or academic will do when they become a judge."