Unanimous decision gives liberal interpretation to Youth Criminal Justice Act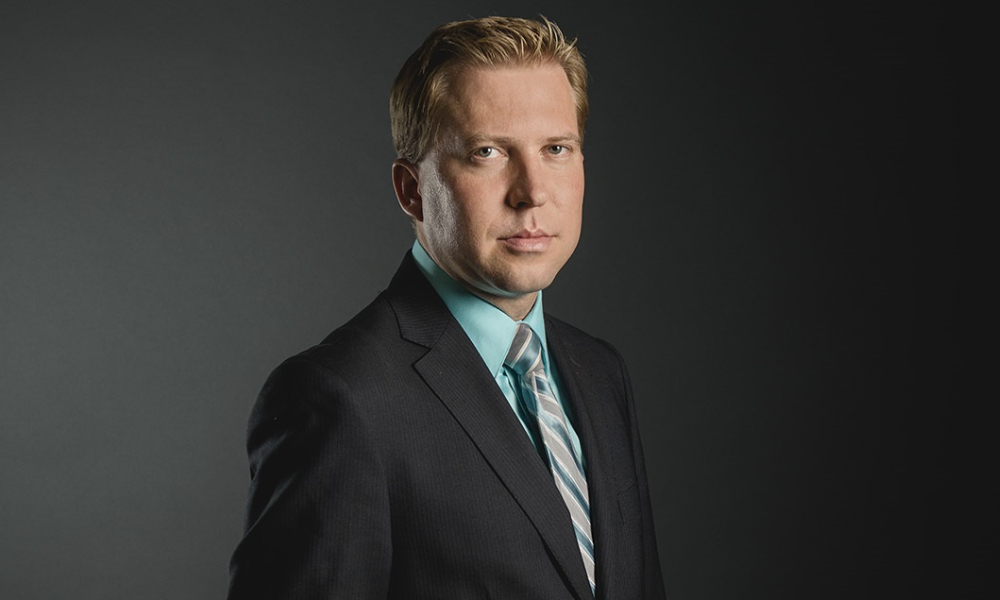 Young persons charged with serious criminal offences may have their applications for judicial interim release heard by either provincial or superior courts, a unanimous Supreme Court ruled on Friday in a decision that will clarify the law across the country.
In R. v. T.J.M., the Supreme Court interpreted the Youth Criminal Justice Act (YCJA) to find that a provincial court – which more typically serves as a youth justice court – does not have exclusive jurisdiction over youth criminal justice matters, including setting bail.
Writing for the court, Justice Russell Brown noted that Parliament sought to introduce flexibility that is absent from the adult criminal justice system in order to achieve the aims of the YCJA, which is particularly important for young persons in rural areas -- and in particular Indigenous youth -- for whom provincially designated youth justice courts will be more accessible than will a superior court.
However, when young persons charged with murder elect to be tried in a superior court, that court will be considered a youth justice court.
"To the extent there is precedent-setting value of this decision, it's reaffirming that the Youth Criminal Justice Act should be interpreted so as to give young persons maximum flexibility and maximum procedural protections," says Graham Johnson, partner at Dawson Duckett Garcia & Johnson LLP in Edmonton, and counsel for the appellant T.J.M.
"The court affirmed that the Youth Criminal Justice Act is to be interpreted liberally … "
The appellant was charged with second-degree murder arising from a shooting on Cold Lake First Nation as part of a turf dispute involving the sale of drugs on the reserve. He was a young person within the meaning of the Youth Criminal Justice Act. The Crown gave notice to seek an adult sentence if the appellant was convicted, and as such the appellant was given an election as to trial by judge and jury, or by judge alone. He elected to be tried by a superior court by judge alone, with a preliminary inquiry.
The appellant's counsel then brought application for bail before a judge of the province's superior court, the Court of Queen's Bench in Alberta, under section 33 (8) of the YCJA. This section stipulates that "If a young person against whom proceedings have been taken under this Act is charged with an offence referred to in section 522 of the Criminal Code, a youth justice court judge, but no other court, judge or justice, may release the young person from custody under that section. (emphasis added)"
The application judge found he had no jurisdiction to set bail based on his interpretation of YCJA, which says that only "a youth justice court judge" – in his interpretation, a judge of the Provincial Court of Alberta -- can decide on application for release on bail.
In Friday's judgment the Supreme Court found that a youth justice court could be a superior court. Where a young person has elected to be tried by the superior court on a homicide charge, both the superior and provincial courts have concurrent jurisdictions, and the young person can bring a bail application in whichever court they choose.
The Court of Queen's Bench application judge had relied on an earlier decision, R v TRM, 2013 ABQB 571, in which that superior court judge had likewise declined to take jurisdiction over bail for a young person.
But Justice Brown rejected narrower approaches to defining "the proceeding" under the YCJA.
"The better view, … in light of the ordinary and grammatical sense of the term 'the proceeding,' is that Parliament intended superior court justices who are deemed youth justice court judges by operation of ss. 13(2) and 13(3) of the YCJA to be so deemed for the purpose of all steps taken after the young person charged with a s. 469 offence elects a trial in the superior court, until trial."
Friday's decision will provide needed clarification and bring consistency to how judicial interim relief is determined for young persons, says Johnson, adding that a "ridiculous situation" existed previously whereby his client's application for bail was turned down by the application judge of the Alberta superior court, while in Saskatchewan a decision of the court of appeal had found "a young person in position of my client could only bring his bail application in the superior court.
"It was totally inconsistent across the country," Johnson says; "there were basically three different approaches, and the Supreme Court didn't fully adopt any, [but] said all those approaches were too narrow."
In more remote areas the provincial courts typically sit more frequently, and so an application for bail may proceed more quickly if brought to those courts. However, says Johnson, there are other reasons for electing to proceed in a superior court, "particularly if you have a young person from a rural jurisdiction where there might be only one or two [provincial court] judges that sit regularly, and that young person has a significant history of frequently appearing before those same one or two judges. You might want a fresh audience," he says, and bring a bail application in the superior court instead.
In this case, the charges against the appellant had been stayed prior to the Supreme Court hearing the appeal, so the decision was moot for the appellant. The high court heard the case regardless "because there were different approaches across the country on this issue, and clarity was needed," Johnson says. The Crown's position also shifted toward the appellant's by the time of the Supreme Court hearing, "and so we were essentially in agreement on the broad issue," he adds.