Grey Wowk Spencer and Borden Ladner Gervais represented the parties in case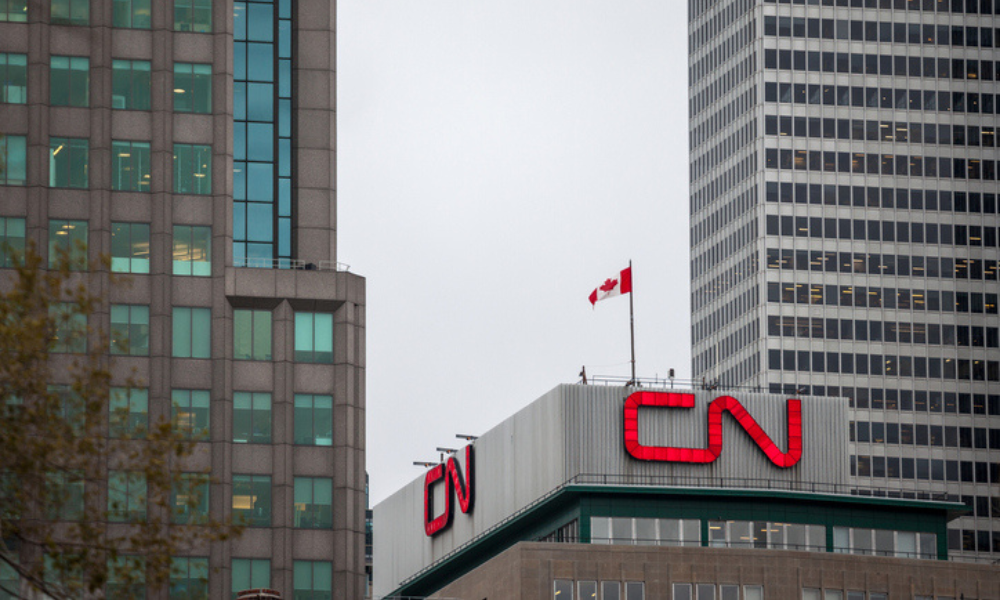 A $1-million lawsuit filed by the employees of Canadian National Railway leads this week's federal court roundup, with Grey Wowk Spencer and Borden Ladner Gervais representing the parties. Hakemi and Ridgedale LLP, Norton Rose Fulbright, Borden Ladner Gervais LLP, Whitelaw Twining, and Bernard LLP also appeared in a maritime collision case involving two barges that broke loose and drifted across Vancouver Harbour.
Certain employees of Canadian National Railway filed a $1-million suit against the company, the Minister of Transport, and the federal government. The employees challenged the government's policy under the Railway Safety Act that required railway companies to develop and implement company-wide vaccination policies for all employees to attest as to their COVID-19 vaccination status with leave without pay or termination of compensation as the minimum sanctions. The plaintiffs further opposed the blanket policy requirement to reveal their medical records, arguing that being forced to provide medical information as a condition of employment is discriminatory. The plaintiffs were represented by Grey Wowk Spencer LLP, while CN was represented by Borden Ladner Gervais LLP.
Harbour Air Ltd. owns a dock at the Harbour Air Float plane terminal in Coal Harbour, BC. Wickham Group Ltd. owns the luxury yacht, KUMA. On December 26, 2018, two barges broke loose from their moorings at the Navy Buoys in Vancouver and drifted together unattended across Vancouver Harbour until they collided with a number of vessels and properties, including the Harbour Air's dock and the KUMA. Both properties suffered significant damage. Harbour Air and Wickham Group filed a claim for damages of approximately $500,000 as a result of the collision. Hakemi and Ridgedale LLP represented the plaintiffs. Multiple parties, including the owners and all persons interested with the barges, were sued. Lawyers for the defendants include Norton Rose Fulbright, Borden Ladner Gervais LLP, Whitelaw Twining, and Bernard LLP. The court also continued to hear a $2-million lawsuit filed by Libra Voyage as a result of the barges' collision with Libra's motor yacht.
Linda Soney claimed damages against the defendants, Georgia and Lonnie Shipman and Walpole Island First Nation. Soney is a member of the Walpole Island First Nation and resides on the reserve. She allegedly sold a portion of her land to the Shipmans. However, she later discovered that the lot sold was was one acre more than what she had authorized to be transferred. She brought the matter to the attention of the First Nation, but she was merely informed that there was nothing that the First Nation could do or would do to rectify the error. Soney claimed that the First Nation owed her a duty of care to rectify this error and that they failed or neglected to do so. She further claimed that the Shipmans built a shed and installed a propane tank that encroached upon her land. The matter was brought to federal court, where Soney was represented by Wanda B.F. Corston, and Walpole Island First Nation was represented by Blaney McMurtry LLP.
Jean-Kyle Bienvenu brought an application for judicial review in the Federal Court, challenging the refusal of the National Second Levels Appeals Unit of Veterans Affairs Canada to pay educational and training benefits in the amount of $80,000. Beinvenu was represented by Ravi Hira Q.C., a partner at Hira Rowan LLP.
The Federal Court also heard a patent infringement lawsuit brought by Bayer Inc. and Regeneron Pharmaceuticals Inc. against BGP Pharma ULC. McCarthy Tétrault LLP acted for Bayer and Regeneron, while Osler, Hoskin & Harcourt LLP represented BGP Pharma.
Under immigration and refugee law, the firms present in court include Allied Law and Lewis & Associates.