If circumstances arise where there is a need to consider retaining outside litigation counsel, it is almost certainly not a good news situation for a private sector company or government entity.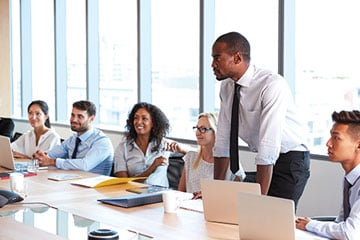 If circumstances arise where there is a need to consider retaining outside litigation counsel, it is almost certainly not a good news situation for a private sector company or government entity. For general counsel, the goal is to minimize both risk and cost by selecting the right outside firm for the file and assessing how much of the legal work can be done internally. That means asking core questions to potential outside litigators and assessing their answers before any decision is made on the retainer, whether it is for civil litigation, regulatory compliance or even potential criminal law exposure.
"Nobody intends for bad things to happen," says Bindu Cudjoe, senior vice president, general counsel and corporate secretary at Canadian Western Bank in Edmonton. "Litigation can really hurt a company. You will have to pay, but you also need to manage costs," she stresses.
"Outside counsel need to bring the confidence that we can get you through this, but we also want to do this as efficiently as possible," Cudjoe says. "They also need to know there may be a human impact" within a company.
A realistic budget for litigation costs should be presented right at the beginning of any retainer, says Melissa LaFlair, director of legal operations at the Ontario Workplace Safety and Insurance Board. "The client needs transparency and accountability. If you ask for a budget and they respond that there are too many variables, then ask for one based on what they do know," says the Toronto-based lawyer.
Litigation in general and the potential costs, she notes, are not entirely unpredictable. "There is a certain mandated process. There is a road map," says LaFlair, who has previously worked as a consultant in the delivery of legal services and at private law firms.
An informed estimate on annual outside legal costs should be possible when a firm is retained to do litigation on a regular basis, such as "slip-and-fall" cases for a municipality or municipal agency, she says.
"There will be general trends. Clients will not be unreasonable. You do not need absolute certainty. But you have to be able to make cost/benefit decisions," she says.
At the initial stage in any litigation process, LaFlair says, there should also be significant interaction between the internal legal department and the outside firm. "It is a partnership. Figure out what the case is all about. What are you trying to accomplish? Do you want it to go away or do you want to drag it out?" LaFlair asks.
Reena Lalji, senior litigation counsel at CIBC Legal in Toronto, says costs may not always be the primary factor in determining which outside lawyers are retained. "It obviously depends on the type of case. On big litigation matters [that] also have reputational issues, the most important criteria is finding the best lawyer with the specific area of expertise. You are looking for the firms and the lawyers who have experience in handling complex litigation," she says.
In these types of cases, Lalji says, she also plays an active role in the ongoing litigation. "I work with them and their team and, if there is someone I would like on the team, I will make a suggestion," she says.
An initial meeting with outside lawyers, says Cudjoe, as a form of "pre-assessment" can also help in determining whether the firm is going to be a good fit with the company. "Sometimes, you do not always want the most aggressive litigation style. It should match up with the style of the client," Cudjoe says. When considering some of the national firms, she notes that you have to check to ensure there are not potential conflicts of interest because of the range of clients they represent.
Once a firm has been retained, the next step in the process is the level of ongoing communication between the external lawyers and the internal legal department.
More junior lawyers doing much of the work at an early stage may be more cost effective, says Cudjoe, but you should always be given the opportunity for an informed discussion with the senior person on the file. "You want their judgment. Senior counsel should also be able to speak knowledgeably about the [ongoing] costs," she says.
Updates on litigation from outside counsel, says LaFlair, do not need to be lengthy, but they should be provided on a regular basis. "The update should show you what steps have been taken and it should be tailored to the original [litigation] plan. A 20-page memo is not helpful," she says.
If something unexpected crops up mid-stream, then the client needs to be informed promptly. "There are always problems in litigation. Make sure there is communication so that, if it is unusual, we are on the same page and that any steps taken fit with our risk appetite," she says.
As well, it is important for the internal legal department to spell out what is expected in terms of regular communication. "The firm may not provide it if the client is not asking for it," says LaFlair.
The key is "effective communication" between outside counsel and the client, Lalji says. "When I need an update, I need the headline upfront, and then you can go into the background issues," she says. "Adapt to the specific client's needs and timelines."
Top 10 Civil Litigation Boutiques
Canadian Lawyer asked lawyers, in-house counsel and clients from across Canada to vote on the top civil litigation and criminal law boutiques. They were asked to rank their top firms from a preliminary list, with a chance to nominate a firm that was not included on the list. To be considered in the vote, firms were required to have at least 80 per cent of their business come from civil litigation or criminal law. The final rankings were determined through a points system, in which firms were rewarded on a sliding scale for the number of first to 10th-place votes received.