Courts have ordered lawyers pay costs in only 182 Canadian cases, says lawyer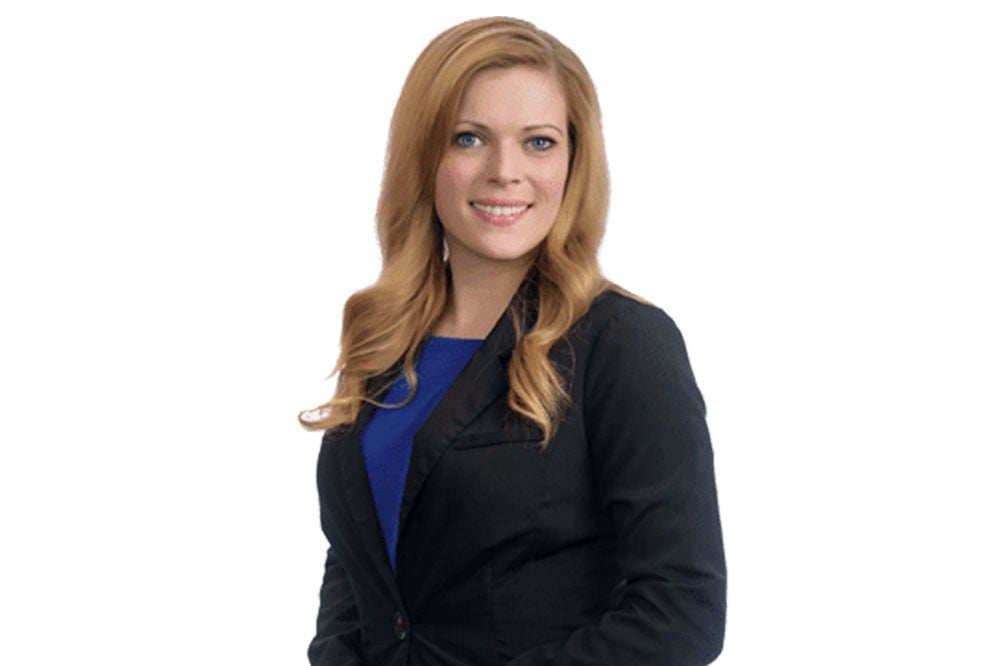 The Nova Scotia Court of Appeal has dismissed an appeal in which a lawyer had sought to quash a $35,000 costs award made against him personally.
The costs award came from a civil case in which Halifax lawyer Chris Robinson's clients – Stephen Patterson and Genevieve Paquin – were ordered to pay $580,413 to investors and shareholders they recruited for a business venture involving a novel crude-oil-extraction method. Nova Scotia Supreme Court Justice Gerald Moir found Patterson committed misrepresentation, fraud and shareholder oppression and Paquin committed shareholder oppression. Moir also found Patterson's and Paquin's lawyer Chris Robinson's conduct unnecessarily delayed the litigation and warranted the "extremely rare remedy" of costs against counsel.
Robinson, who is founder of CIR Law Inc. and practices civil litigation, family and administrative law, obstructed discovery; evaded disclosure, even to disobeying court orders; made pretended affidavits; knowingly used an incomplete affidavit of a critical witness and abused a settlement agreement, Moir's decision states.
"I have prosecuted, defended, and adjudicated civil cases for more than forty years. Never have I seen the abuses committed by the respondents in this case. Not in number. Not in import," Moir said.
Moir found costs against counsel are allowed through inherent jurisdiction and Nova Scotia Civil Procedure Rule 77.12(2), which states they're warranted if "expenses are caused by the improper or negligent conduct of counsel."
In the Supreme Court of Canada case Young v. Young, former Justice Beverley McLachlin wrote that given a lawyer's duty to protect the confidentiality of instructions and zealously advocate even unpopular causes, courts need to be "extremely cautious" in awarding costs against counsel.
"This is a case where an award of costs against counsel is warranted despite the need for extreme caution. It is more than warranted. It is necessary," wrote Moir.
Moir found Robinson obstructed discovery when he "torpedoed" opposing counsel's questioning of witnesses, by "inventing far-fetched objections" to dispute the relevance of the questions (paragraphs 53 to 70 here). Though a motion judge ordered Robinson disclose Patterson's phone records, he withheld them, "obstructing fairness" with other "far-fetched arguments" about relevancy and about what had been ordered, Moir states. Robinson also evaded disclosure in "several other instances" and filed pretended affidavits of his clients, which Moir called "a profound disrespect for truth and fairness."
More delay came in the preparation of an affidavit by Bruce Hall, the CEO of an oil and gas company, with whom Patterson and his business partner Boyd Soussana wanted to partner. Patterson and Soussana had surreptitiously recorded phone calls with Hall, who was unaware of the recordings when he swore an affidavit about their business dealings. When Robinson filed this affidavit, he knew about the recordings and did not tell Hall. As the affidavit then had to be checked against the recordings to produce an extensive account, Justice Edward Scanlan, who heard the appeal, said this resulted in a "waste of time" and "exposed [Hall] to possible criticism based on deficient affidavits."
The parties had reached a settlement. However, when payment was not forthcoming, Robinson said it was not a settlement agreement but a forbearance. Though, "his billing records show even he, himself, knew it was a settlement agreement," Moir's decision states.
"The applicants had to endure a series of stories made up to explain the delay in payment, then a costly defence of the agreement just to prove it was an agreement," Moir wrote.
Cox & Palmer's Caitlin Regan was one of Robinson's opposing counsel and says her side prepared a bibliography of cases where Canadian courts had awarded costs personally against a solicitor and found it had only been ordered 182 times. There were 126 other cases where courts declined to make an award against the lawyer or overturned a lower Court's award, Regan says.
In response to Canadian Lawyer's request for comment, Robinson sent the following:
"Costs decisions are, by their very nature, and by Rule, extremely discretionary judicial determinations…and for this reason they are difficult to successfully appeal. It is critical to recognize that when costs are sought against a solicitor, any such assertion typically engages solicitor-client privilege - and in my case, the majority of the allegations against me (i.e. what were asserted to be my actions) necessarily engaged said privilege. Therefore, the inherent difficulty a lawyer has in defending his or her actions, when that lawyer cannot breach privilege in their own defence, is patently obvious. And it is for this reason that when a court is confronted with actions that "could" or "might" have been the lawyer's fault alone, the lawyer typically receives the benefit of any such doubt. The SCC and the OCA (to name a few) have been abundantly clear regarding the danger of ascribing actions to the lawyer, when in fact the actions (i.e. the decision) were the result of the client's instructions, which were given following a privileged discussion of the options facing the client. There was a notable absence of an acknowledgement or recognition of my substantive inability to defend myself due to privilege, by the Courts in my matter."