This week's roundup for courthouses across Canada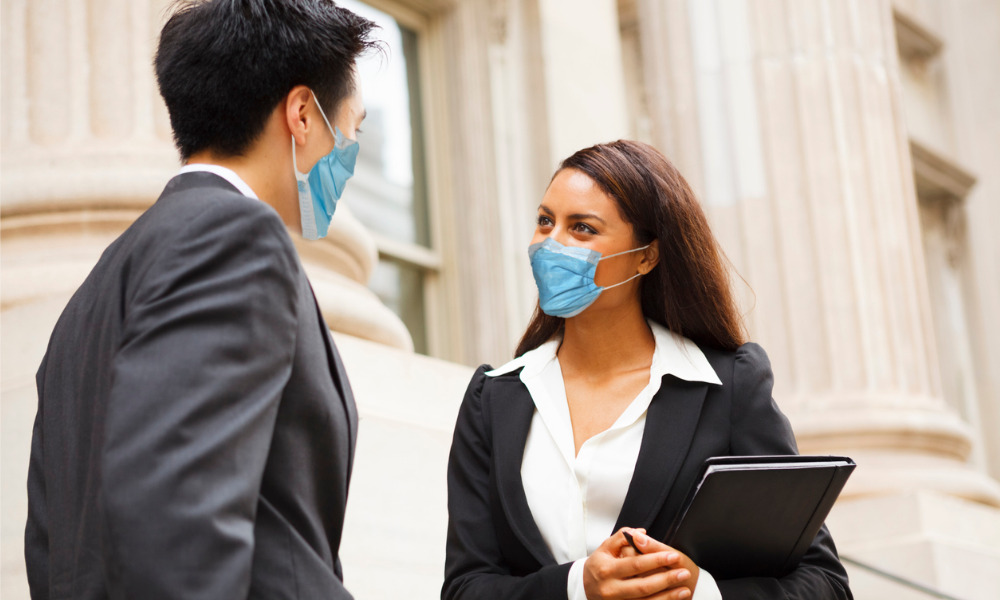 Courts across Canada have been taking measures to control the spread of the new coronavirus, COVID-19. Below is a roundup of actions courts are taking.
Manitoba
Notice - Further Suspension and Restriction of Hearings (Child Protection matters and Gun Court)
Child protection trials will move forward in the open court centres, including Winnipeg, Portage la Prairie, Brandon, Dauphin, The Pas and Thompson. The court cancelled the "gun court" docket on June 14 in Courtroom 402, with matters remanded to the next sitting of the docket on July 12.
Notice - Further Suspension and Restriction of Hearings
The court suspended circuit court sittings, with parties to appear remotely at the virtual dockets held for such sittings. The Private Prosecutions Court is also suspended. In-custody trials and preliminary inquiries scheduled in a court centre will move forward. In-custody dispositions will proceed on the presumption that all parties, including support persons, will appear remotely. The court suspended out-of-custody trials, with out-of-custody dispositions also proceeding the presumption all parties will appear remotely. Bail applications will move forward with remote appearances via telephone or video. Child protection dockets will virtually proceed in the proper court centre. The Provincial Offences Court office at 373 Broadway Avenue, Winnipeg is closed to the public until June 25.
Ontario
Notice to the Profession and Public Family Law Proceedings
The notice discusses certain matters relating to Central West family law proceedings, including increased utilization of community and other resources, urgent motions, case conferences, regular motions, settlement and trial management conferences and motions to change. The court noted that supporting processes that allow for early resolution of parenting and financial disputes will promote earlier and better outcomes and more efficient use of court resources.
Nova Scotia
COVID-19: Provincial Court will allow in-person proceedings starting June 14
The court is allowing in-person proceedings as long as they respect public health directives, effective June 14, with preliminary inquiries and trials scheduled on June 14 and onward permitted to move forward, except when otherwise directed by the presiding judge. The court expects court users attending in person to wear a mask at all times, preferably disposable medical masks rather than reusable cloth masks. The court continues to deal with many matters, such as bail hearings, via telephone or Microsoft Teams.
COVID-19: Supreme Court (General Division) returning to safe services model
The court's General Division has returned to a safe services model in all the province's area, effective June 7, which means that counsel and parties do not need to show that a matter is urgent or essential for it to proceed in person. The court allows non-urgent in-person hearings to proceed if they can do so in a safe way and in accordance with established protocols.
Newfoundland and Labrador
Notice to the Profession and Public - Provincial Court of NL - Issued June 4, 2021 - Gander and Grand Falls-Windsor
The court will expand its operations in Gander and Grand Falls-Windsor, effective June 7, with access restricted to persons participating in the proceedings.
Notice to the Profession and Public - Provincial Court of NL - Issued June 4, 2021 - Corner Brook
The notice said that entry to the Corner Brook Provincial Court may be refused if one is living in an area deemed by the public health authorities as alert level four.
Notice - Supreme Court General Division Operations
All the General Division's locations are operating under a hybrid in-person/virtual services model and all its registries are open to the public as of June 7, with certain matters presumptively proceeding in person, including criminal jury trials, civil trials, civil hearings that will take more than five minutes and family appearances except for settlement conferences. Other matters are presumptively proceeding virtually, including hearings expected to take five minutes or less, appearances relating to scheduling, case management meetings, pre-trial conferences and settlement conferences. These rules are subject to judicial direction to the contrary.