This week's roundup for courthouses across Canada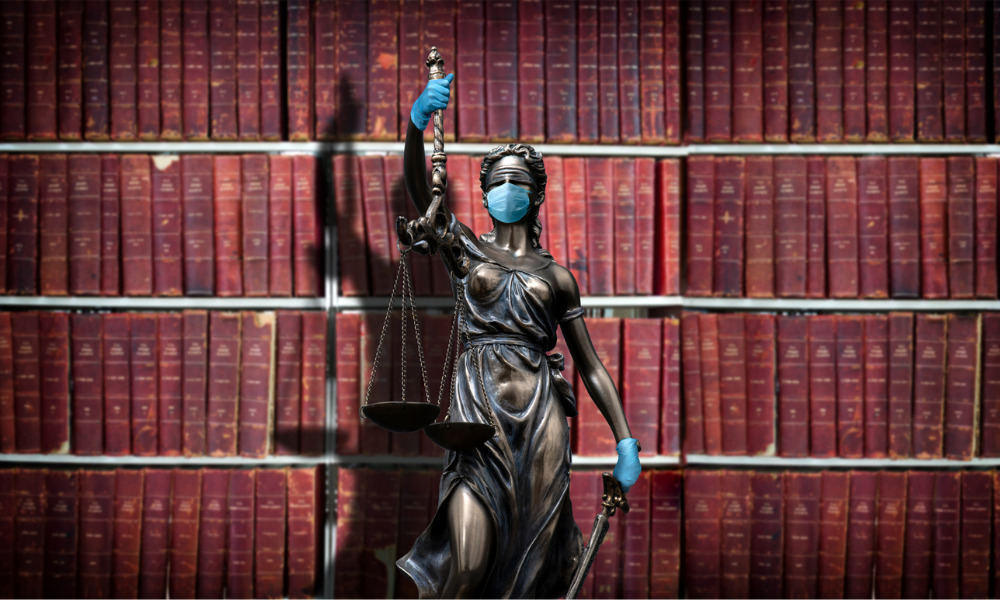 The notice provides information about electronic filing that takes effect on Nov. 22. A new naming protocol for documents, which replaces the previous naming protocols, says that names for documents that have been submitted to the court in an electronic format should include certain specified information in the proper order.
CaseLines for Domestic Family Matters in the Ontario Court of Justice
The court will start using CaseLines for scheduling new domestic case conferences and motions under the Family Law Act, RSO 1990, c F.3 and the Children's Law Reform Act, RSO 1990, c C.12, with notice. The court will roll out the use of the platform incrementally across the province, beginning with the Ontario Court of Justice's family courts in 47 Sheppard Avenue and in 311 Jarvis Street in Toronto, effective Dec. 13. The following regions will then be added, subject to further updates: Central West Region in February 2022, West Region in March 2022 and Northeast and Northwest Regions in April 2022. The use of CaseLines will expand to include other kinds of domestic family cases, conferences and trials in the future. Parties will know whether their case conferences or motions will use CaseLines if they have received an email from CaseLines that invites them to register and to upload the court documents that they filed.
Ontario Superior Court of Justice
The notice provides updates to the treatment of family matters under Toronto's expansion protocol for court hearings during the COVID-19 pandemic, effective Nov. 19, including changes regarding in-person attendances, electronic filing, restrictions on materials, page limits, new early judicial intervention, procedural direction attendances and the scheduling of motion dates and urgent matters. The court has also amended the protocol's section on civil matters to include a new case conference request form, which replaces the chambers appointment hearing request form, and a new email address for submitting such form.
Northwest Territories
Territorial Court of the Northwest Territories
Territorial Court Directive on COVID-19
The court will hear adult criminal dockets for individuals who are at liberty each Tuesday indicated as available on the court sittings schedule starting at 9:30 a.m., following Nov. 19. The court will hold the Nov. 23 and Dec. 7 appearances at the Courthouse in Courtroom 202 and the Nov. 30 and Dec. 14 and 21 appearances at the Tree of Peace Boardroom. Counsel are encouraged to appear as their clients' agent where possible, given that remote appearances are not feasible. A judge of the Territorial Court can direct a departure from the directive's measures as the circumstances require on a case-by-case basis. However, the judge cannot make a direction exceeding the limits on attendance imposed by the Office of the Fire Marshall.