Today's roundup for courthouses across Canada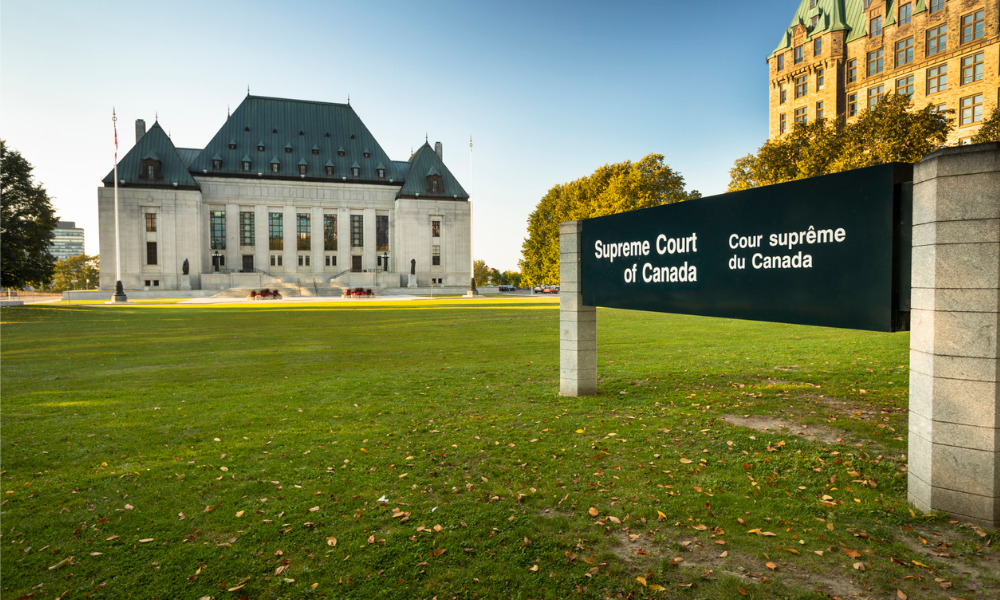 Courts across Canada have been taking measures to control the spread of the new coronavirus, COVID-19. Below is a roundup of actions courts are taking across the country.
Chief Justice Richard Wagner has directed that counsel will appear before the court exclusively by videoconference, via Zoom, for hearings in November and December. The justices will be present in the courtroom, and the court's website will continue to livestream all proceedings. The court has thus far conducted its hearings for the Fall Session through both in-person and videoconference proceedings. The court presently remains open for case-related matters, though the Supreme Court of Canada building is closed to visitors due to health and safety concerns.
Announcement from Resolution and Court Administration Services (RCAS): New email filing procedures
The announcement from the court's administration describes the newly required procedures for submitting documents through the email filing process, such as the updated filing request form, naming conventions for emails, document formats, email filing invoice, expected timelines and additional requirements for submitting duplicate filing requests.
Manitoba
Notice - COVID-19 - Update to Judicial Justice of the Peace Weekday Bail Dockets
The Provincial Crown and Legal Aid Manitoba have implemented an overnight bail program. The objective is for counsel to determine whether an individual who has been arrested overnight and held in custody in a police facility in the province can be released by consent or remanded into custody by consent. The court will then arrange for the timely appearance of these matters. This program seeks to facilitate the timely release of such individuals. Effective Nov. 2, the court has added a Judicial Justice of the Peace court sitting as a pilot project, which will be assessed after three months. The additional court sitting, to be held from Monday to Friday starting at 7 a.m., will deal exclusively with matters in which certain conditions have been met as described in the notice.
Ontario
Update – Additional Court Locations Commencing Virtual Criminal Case Management Appearances in October and November 2020
The court announced that it will implement virtual criminal case management courts from Oct. 26 to Nov. 30 in more than 50 locations. Such courts will commence in Exeter, Leamington and Walpole Island First Nation on Oct. 26, and in Blind River, Elliot Lake, Hearst, Hornepayne, Huntsville, Kapuskasing, Kirkland Lake, Minden and Smooth Rock Falls on Nov. 2.
Notice to the Profession and the Public – In-Person Criminal Hearings Temporarily Suspended at Guelph (36 Wyndham Street South)
The court has suspended in-person criminal trials and preliminary inquiries at the Guelph courthouse (36 Wyndham Street South), effective Oct. 21 until further notice.
Protocol for In-Person Hearings During the COVID-19 Pandemic
The court will only consider conducting an in-person hearing if the following conditions are met: all parties and their counsel have agreed to attend court in person, and the court has scheduled the hearing for a full day or longer. The court may also schedule half-day appeals for in-person hearings. Certain protocols apply to such in-person proceedings, as listed in the notice.