Today's update for courthouses across Canada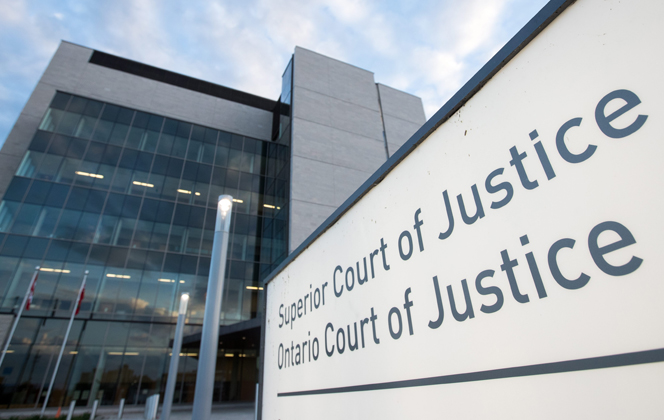 Courts across Canada have been taking measures to control the spread of the new coronavirus, COVID-19. Below is a roundup of actions courts are taking across the country.
Resumption of in person hearings and the effect of the Time Limits and Other Periods Act (COVID-19)
The court's fall session began on Sept. 1 with three types of hearings being conducted: those wherein all counsel appear in person, those wherein all counsel appear remotely and hybrid hearings, where some appear in person while others appear remotely. The court noted that the Time Limits and Other Periods Act (COVID-19) does not suspend the time limits established under the Federal Courts Rules or those set by the court via order.
News release - Jury trials resumption
The court will resume jury selection and trials in off-site locations in the province, with the first jury selections held in Edmonton for jury trials starting on Sept. 14. In Calgary, the first scheduled jury trial is set to begin on Sept. 28.
Fall in-person and remote hearings
Starting Sept. 8, the court has been hearing all matters with viva voce evidence entirely in person in COVID-safe courtrooms. If remote testimony is needed, one should schedule the date and times with the appropriate court coordinator at least two weeks ahead.
Extension of the enforcement of Mandatory Alternative Dispute Resolution Rules
Until further notice, the court is extending the pilot project for the enforcement of the Mandatory Alternative Dispute Resolution Rules 8.4(3)(a) and 8.5(1)(a).
Saskatchewan
Reopening of Circuit Court Locations
The court continues to resume its proceedings in several circuit court locations. As per its notice dated Sept. 1, those locations are Shellbrook and Kamsack on Sept. 1, Broadview on Sept. 2, and Melville on Sept. 21. The most current information is found on its court locations and sittings page.
Manitoba
Notice to the Profession: COVID - Use of Masks - Province wide
The use of mask policy provided in the notice to the profession issued on Sept. 7 will apply province-wide as of Sept. 10. People are generally expected to supply their own masks. Masks are not required in some circumstances in accordance with public health orders.
Notice - JJP Administrative Circuit Dockets (Thompson Court Centre)
Beginning Sept. 14, the circuit dockets presided over by a Judicial Justice of the Peace will be run in Thompson. The court asks counsel who have matters appearing on the Judicial Justice of the Peace dockets to attend to address the matter before the court.