Litigant claimed lawyer failed to protect her rights and accounting adviser overcharged her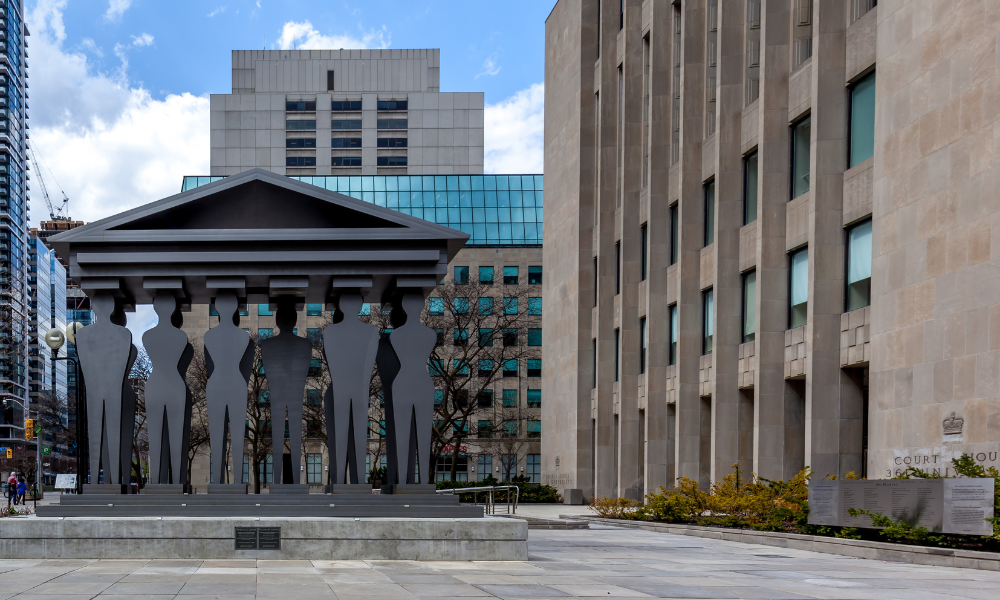 The Ontario Court of Appeal has dismissed a motion to adduce fresh evidence that would prove that a lawyer was negligent and that her forensic accountant overcharged her client in a divorce proceeding.
In Marmer Penner Inc. v. Vacaru, 2022 ONCA 280, Felicia Vacaru was represented by John Legge and his law firm in her divorce proceedings. Vacaru also retained Marmer Penner Inc. to provide forensic accounting advice during the proceedings.
Marmer filed a suit, alleging that Vacaru failed to pay the retainer fees and that Legge had given Marmer a personal undertaking to honour the fees. Vacaru countered that Marmer verbally agreed to limit its fees to a specified amount. She also filed a crossclaim against Legge, asserting that her lawyer was negligent in protecting her rights.
The trial judge ruled in favor of Marmer in the main action for unpaid fees and dismissed Vacaru's crossclaim against Legge. Vacaru appealed from both judgments, and she also filed a motion to adduce fresh evidence.
Fresh evidence
In her motion to adduce fresh evidence, Vacaru offered Legge's discovery evidence taken in 2014. She claimed that the evidence supported her allegations that Marmer overbilled her and undertook to limit its pre-trial fees. The court, however, rejected the evidence on appeal because it was already existing and available during trial. The court further found that the discovery evidence could not possibly have affected the result in the main action.
Vacaru also presented emails from two former employees of Legge and two opinion letters from an expert document examiner. She claimed that the emails and opinions show that Legge had presented false evidence and deliberately attempted to mislead the court.
The court refused to admit the evidence on the ground that they were hearsay or out-of-court statements allegedly made by non-witnesses offered in the proceeding through the testimony of a witness. The court said that the documents offered by Vacaru were not evidence of the truth of anything and so, it cannot be admitted as fresh evidence on appeal.
Overcharging
On appeal from the main action, Vacaru challenged the trial judge's finding that Marmer did not agree to a fixed fee for its services prior to trial and did not overcharge or double-bill Vacaru. The appellate court found that the judge's conclusion was fully supported by evidence and that Vacaru failed to demonstrate any palpable or overriding error in the trial judge's factual analysis.
Negligence
Vacaru likewise challenged the dismissal of her crossclaim against Legge. She claimed that Legge was negligent and failed to register a temporary non-depletion order over her husband's property. The appellate court said that there was no evidence that would show that the order was registrable at the relevant time or that a reasonable lawyer in Legge's position would have registered the order. The court concluded that Vacaru failed to prove that Legge breached the applicable standard of care and failed to prove any causal link between Legge's alleged negligence and Vacaru's claimed damages. The appellate court ultimately dismissed Vacaru's appeals from the main action and the crossclaim.