Written-only submissions could increase over the next few years owing to 'deluge of litigation'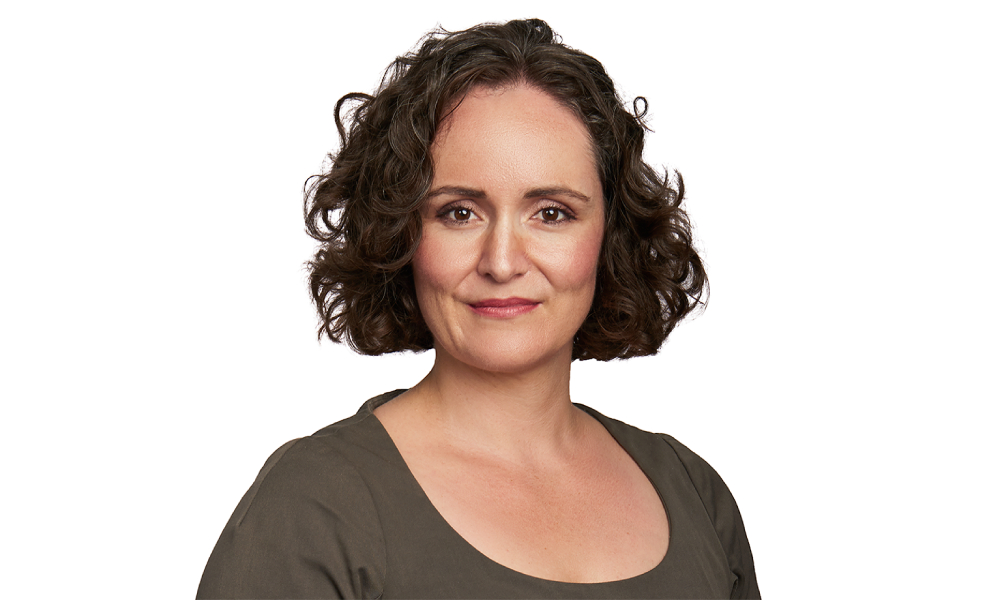 A silver lining to the novel coronavirus pandemic is widely seen to have been a push to modernization in the courtrooms and justice system, including of disputes in securities and corporate/commercial litigation.
"It's similar to what we're seeing in our lives in the course of the pandemic," says Alexandra Luchenko, a partner and commercial/securities lawyer for Blake, Cassels & Graydon LLP in Vancouver and a panellist at Canadian Lawyer's Litigation webinar on Nov. 5, "Commercial Litigation Update – Top Trends Impacting Clients Going into 2021."
"It's giving us an opportunity, as a profession, to step back and look at what in the court system existed for principled reasons that facilitate the advancement of justice, speedy and efficient trials," compared to systems that developed over time and may be less less principled, "but they're more what we're used to," Luchenko says.
"I think what the pandemic's done, both for day-to-day life but in particular for the courts, is allowed us to take a step back and say, 'What is actually serving the interest of justice, and wasn't just here because it's always been this way?'"
Corporate/securities litigation is document-driven and "requires the court to determine the meaning of extensive contractual documents, or around a particular legal issue." As things like in-person oral testimony have become less important to litigation proceedings, she says, "for that reason, there's a lot that can be done in terms of modernizing how a decisionmaker [i.e., the courts, an arbitrator] is going to hear a dispute."
Virtual meeting platforms such as Zoom, GoToMeeting and Microsoft Teams are useful in holding meetings and hearing testimony remotely, but Luchenko also cautions that not all parties will have access to the technology.
"We need to be cognizant as a profession that access to those platforms isn't a given … for all litigants." Lawyers are best placed to make that transition, she says, but for unrepresented litigants "it's a lot more challenging."
However, the increased use of technology to hold hearings and hear testimony remotely has allowed justice to proceed during the pandemic, which the courts are encouraging.
"To the extent that remote testimony was … entertained prior to the pandemic, the courts would have been more inclined to say, 'this is something that we would normally do in person, and therefore it should be in person,'" she says. "Now that there's no alternative available, at least in some cases, I think they are being a little bit more careful, and perhaps a bit more sceptical," about delays requested "for strategic reasons."
Frontline courthouse workers and judges in British Columbia have done a very good job in making this transition during the pandemic, she says, with registry staff sometimes working after hours and judges being flexible with scheduling.
"There are a number of tangible examples of going above and beyond," she adds; "the registry staff are frontline workers at this stage," and B.C. Chambers has been busier than ever.
As for the future, the Supreme Court of B.C. and its court of appeal have offered the option of appointments, Chambers applications and appeals being heard and proceeding via written submissions only, Luchenko says.
The arbitration bar is already familiar with that, and Luchenko says she doesn't have a sense of how many people will avail themselves of that opportunity. "But I do wonder, in terms of that being an alternative form that is being entertained by courts, whether that's going to move certain things forward in that direction where the issues really do engage the interpretation of contract, and far less, for example, the recollection of the individuals that are parties to that contract.
"That's going to be an interesting thing to see developed in the course of securities litigation," she says, citing concerns over being able to engage properly with a decisionmaker and making sure that person is satisfied that all of their questions are answered.
"But I think it is something that could develop a lot over the course of the next few years," she adds; "it's just frankly the absolute deluge of litigation, because everybody I know is extraordinarily busy."