Positives resulting from COVID-19 restrictions include less commuting for hearings, says litigator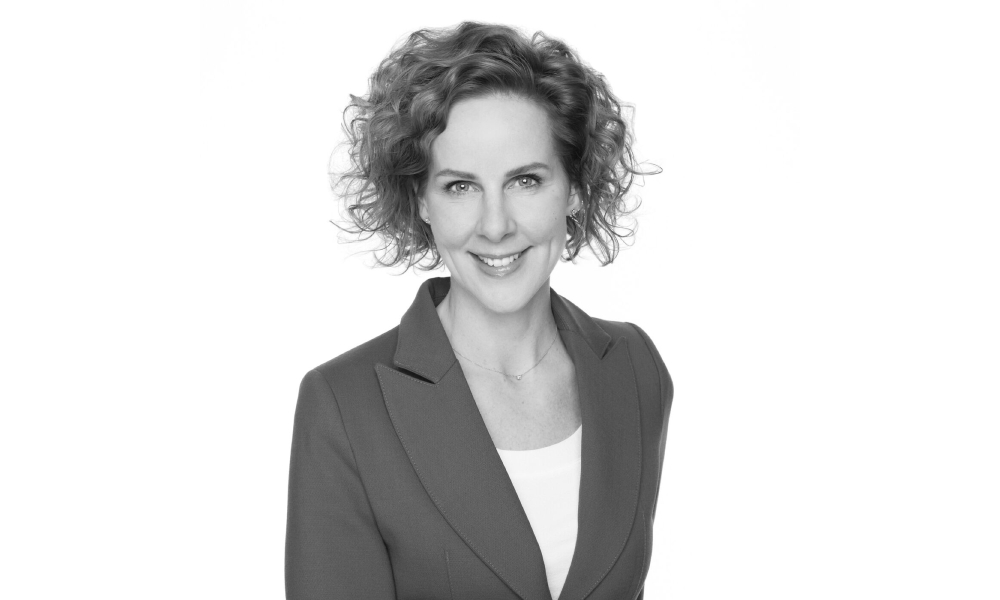 As the COVID-19 pandemic enters its second year, the challenges remain, but the adaptions that litigators have had to make in response to those challenges are also here to stay, says Calgary litigator Allison Kuntz.
A trend that's not going away "is remote hearings … , as we see the ease with which that allows us to practise in different jurisdictions or different cities and not have to travel as much," says Kuntz, the national practice leader of Norton Rose Fulbright Canada LLP's litigation group. "I think there's a lot of positives coming out of [the pandemic] while we're still dealing with frustration."
Kuntz will be a speaker at Key Media's Women in Litigation webinar on April 14, where she'll discuss working on complex files. In that respect, the pandemic has added an extra layer of complexity, she says.
Complex litigation files normally contain "massive" amounts of information to distil, she notes;
"the biggest challenge when you start a new file is [spending] time identifying the important players, where the important information is, down to what's most relevant to your case. It's a massive undertaking, and very important."
Today, litigators are absorbing, discerning and distilling that information in the context of new systems and new ways of doing things, she says. Remote work means there's "an inability to be with people to talk about the information," with in-person communication replaced emails and videoconferencing, which "misses that personal connection" that can create greater efficiencies early on in dealing with a file, she says.
"Managing the virtual connection is challenging to everyone, and managing connections and communications in the virtual space."
Those challenges also include remote learning and networking opportunities, where there is less direct personal connection among participants, as well as so-called "Zoom fatigue," and managing children in a study-from-home and a work-from-home environment.
Still, she adds, "while many at this point are experiencing Zoom and phone burnout, it is almost always worth the effort to reach out to your colleagues for the insight, clarification and energy that a quick conversation can provide. We have to push through to the end of this pandemic together!"
Kuntz sees three COVID-19-related litigation trends aside from increased class actions or ESG-related issues.
Litigation backlog
A backlog in litigation continues, with courts having closed and opened repeatedly, she says. "Decreased availability has really thrown progress off track … , and I think that's introduced the need for longer-term and perhaps a different risk analysis than has been done in the past on some files," she says. "Clients are having to manage those shifts and consider how best to proceed [as] the backlog in some cases has forced a fresh look at some files while you look at how long" a client wants to continue with a file, she adds.
Remote hearings
Communicating with the trier of fact, be that the judge, an arbitrator, or other, can feel "less genuine," says Kuntz. Looking through video screens can complicate cross-examinations of witnesses, but remote hearings are a trend that won't soon be going away, if ever. As well, "as we see the ease with which that allows us to practise in different jurisdictions or different cities or not have to travel as much, [there are] a lot of positives coming out of that," too.
Cybersecurity and data protection
Kuntz notes that her firm's data protection, privacy and cybersecurity teams across Canada and globally have been busier than ever, "whether because of an actual breach, which is really a crisis situation, or because of clients' ever-increasing awareness of the importance of these issues." Clients are increasingly sensitive to their vulnerability, she says, and seek advice on how to manage and prepare for breaches and increasing security. The need has increased due to many or most office workers moving to remote work, and with it an increased reliance on technology, and data being transferred electronically.
Although there was a heavy reliance on technology before, "it's just that much more so" now.