In a case involving two of the biggest rivals in the chemical sector a Calgary judge last week awarded Dow Chemical $1.3 billion for damages against Nova Chemicals Corporation and potentially another $300 million could be on the horizon.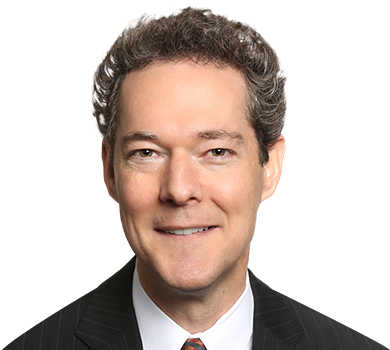 In a case involving two of the biggest rivals in the chemical sector, a Calgary judge last week awarded Dow Chemical $1.3 billion for damages and potentially another $300 million could be on the horizon.
Justice Barbara Romaine of the Court of Queen's Bench of Alberta released a lengthy opinion June 21 in Dow Chemical Canada ULC v. Nova Chemicals Corporation, finding that Alberta-based Nova Chemicals had wrongfully taken products from Dow and failed to run the jointly-owned Joffre Ethylene-3 plant at its full capacity. Nova had filed an opposing lawsuit and has said it plans to appeal.
"Nova was contractually required to run the co-owned ethylene facility at full productive capability and to provide Dow its 50 per cent share of ethylene and co-product production," says Blair Yorke-Slader of Bennett Jones LLP in Calgary who was lead trial counsel.
The court ruled that Nova breached its obligations, resulting in reduced productivity and reduced sales of Dow's downstream derivatives for more than 10 years.
"The company looks forward to having this world-scale facility operated at its full capability, as agreed, restoring Dow's rightful access to ethylene for its differentiated downstream derivatives to support the Company's growth," Yorke-Slader says.
Justice Romaine found there was "wilful misconduct and gross negligence" — a deliberate course of conduct to run the plant to suit Nova. That meant running it only as hard as was necessary to meet Nova's needs and it also involved a feature where they developed an arrangement to take some of Dow's 50 per cent.
In 1997, Nova and Union Carbide Canada Inc. entered into a joint venture to build and operate an ethylene plant — the latest single-train ethane cracker in the world. Ethylene is an essential element in many plastic and petrochemical products. In 1999, Dow Chemical announced it was acquiring Union Carbide.
"It's important to have partners you can trust, is the answer on this joint venture," says Yorke-Slader. "You had a situation where (Union) Carbide was a new entrant into the industry, was not a threat, and then by virtue of the merger you had essentially the two competitors in the industry and long-time rivals co-owning a plant which one of them was running. There is a certain recipe for disaster there."
Dow Chemical Canada ULC and NOVA Chemicals Corporation then came to jointly own one of the largest ethylene production facilities of its kind — E3. This facility commenced operations in 2000, with Nova as both a joint venture partner and the operator of the facility. The dispute arises out of the operation of E3. The parties claimed and counterclaimed against each other for damages in the hundreds of millions of dollars for the period from 2001 to 2012.
The conduct didn't stop after 2012 but for purposes of the trial the cut-off of calculation of damages was to the end of 2012.
"Part of the judge's order now is to go back and do a top of damages from 2013 to 2018 — that's probably another $300 million or so," says Yorke-Slader.
Dow Canada alleged breach of contract with respect to the E3 joint venture agreements. Dow Canada submitted that Nova took part of the ethylene and other products produced at E3 that belonged to Dow Canada under the terms of the joint venture for its own use.
Dow Canada also submitted that Nova failed to run E3 at full rates, as it alleged Nova had a duty to do under the joint venture agreements and claimed for the loss of production that arose from that failure.
Nova submitted that an ethane shortage justified its development and use of ethane allocation among the three ethylene production facilities at the Joffre site, and that Dow Canada knew about this allocation as it was occurring and failed to object to it. Nova also submitted that it operated E3 to its productive capability, subject to mechanical issues that constrained production. In the alternative, Nova relied on a limitation of liability clause in the joint venture agreements, and limitations of actions principles.
In its counterclaim, Nova submitted that Dow Canada had breached the joint venture agreements by acquiring ethane in Western Canada, contrary to a provision that, Nova alleged, permitted only Nova to acquire ethane in that area. Dow Canada disagreed with Nova's interpretation of the clauses at issue, and submitted that it was not in breach. Alternatively, it submitted that the clauses were unenforceable as a common law restraint of trade or pursuant to competition law.
Given the nature of the matter, there was considerable confidential information provided in evidence at trial and therefore the court allowed the parties to review draft written reasons of the judgment, and to propose appropriate redactions to protect confidential information, prior to their release.
Yorke-Slader said the amount of ethylene each party needed, and the way they proved Dow's damages, was not information that could be shared with business people at Nova because they are competitors. Also, if feedstock producers had access to the information about exactly how much they needed and what they used product for it would have had anti-competitive implications for the ethane market, says Yorke-Slader.
"It would have been very anti-competitive if, through the course of a lawsuit, one competitor was able to find out the other competitor's entire profit margin and yields and internal processes," he says. "The judge did a marvelous job of navigating it and counsel for the parties were good about cooperating about it."
The case involved 21 lawyers from six law firms — three law firms on each side — over 82 days of trial.
"I think it's worth noting in this case that was hotly contested by parties who congenitally don't get along very well — the parties are hot competitors — I thought the trial was conducted very courteously with very good civility in the best tradition of Canadian jurisprudence," he says.