Regulatory restrictions coming to EU not necessary with 'well-developed common law'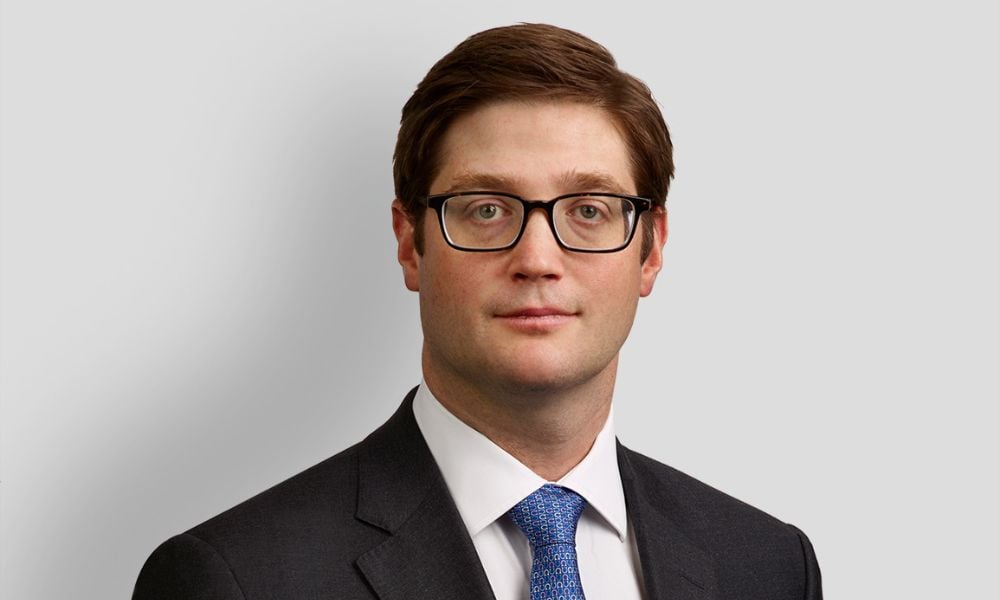 As the European Union plans a clampdown on litigation funding, funders operating in Canada and lawyers familiar with their workings say regulatory intervention is not required here.
"Regulation exists as a de facto matter by way of well-developed common law jurisprudence about what's likely to be appropriate and what the courts won't accept," says Hugh Meighen, a partner in Borden Ladner Gervais LLP's Toronto office. "Because of the initial concerns about issues like champerty and maintenance, the evolution of litigation funding and the law around it has been marked by caution."
Indeed, as Paul Rand, the Toronto-based chief investment officer-Canada for litigation funder Omni Bridgeway, points out, Ontario has codified a requirement for courts to approve litigation funding agreements.
"While it's a fair observation that there's a power imbalance that disadvantages class members or claimants, the courts do have an oversight function when it comes to litigation finance. Apart from that, the approach has been to respect parties' freedom of contract without further regulation."
Chenyang Li, a dispute resolution lawyer in Davies Ward Phillips & Vineberg LLP's Toronto office, says there are four main concerns about parties who resort to litigation funding: assurance regarding the availability of the funding; control of the litigation; reporting requirements; and privilege issues.
"There could be a role for regulation in the future, but right now, there are no compelling reasons to do it."
According to Li, funding availability is not currently an issue in Canada.
"There's no incentive for a funder to enter into an agreement they won't be able to fulfill because they won't get any return unless they comply fully. They're not going to depart after advancing, for example, the first 50 percent of the $10 million they're obligated to advance."
As for control issues, lawyers' intervention and professional responsibilities go a long way to mitigating concerns.
"Lawyers who are involved in litigation funding agreements must do so in the best interests of their clients, with full disclosure and in accordance with their instructions," Li says. "It's highly dubious that courts would condone a funding agreement that upends that fundamental premise, including reporting provisions and terms that impinge on privilege."
Litigation funding, of course, is not limited to class actions and appears more frequently in sophisticated commercial litigation and arbitration.
"In these cases, the parties seeking funding tend to be represented by sophisticated counsel and know what they're getting themselves into," Li says. "The point is that litigation funding is not yet being provided as a consumer service in Canada, and when and if it does, regulation may be appropriate."
Still, in addition to the fact that Ontario has already codified the requirement for court authorization of funding agreements in class actions, the European influence is poised to make its mark in Canada.
"CETA [Canada-European Union Comprehensive Economic and Trade Agreement] contains certain obligations for parties to disclose the existence of a litigation funding agreement," Meighen says.
However, Rand believes those pushing for EU regulation are misguided.
"There's no concrete evidence that supports the case for regulation. What's happening in the EU is a classic example of a small group of people who have identified a solution looking for a problem. If these people consult with industry, with lawyers and with the judiciary, I would be surprised if they moved on with some or any of the proposals."
The EU recommendations, contained in a report approved by the EU Parliament, include an authorization system managed by national governments; financial adequacy requirements and an obligation to pay adverse costs; full disclosure of the agreement to the court and all parties; and a cap on fees that guarantees "fair and proportionate" returns for claimants.
In any case, there's no sign that Canadian litigation funders are looking over their shoulders.
"We now employ 11 in Canada, including seven investment managers, of whom four are former Supreme Court clerks," says Rand. "And we expect continued growth, as increasingly parties that have the resources to litigate are looking to litigation finance as a risk transfer strategy rather than something they require to fund litigation."
In other words, the business is broadening from those who need it to those who see value in it.
"And that doesn't surprise us," Rand says. "Any sophisticated business will look to leverage any assets that it can."