Financial and legal leaders from BridgePoint Financial discuss pressures litigators face, solutions they provide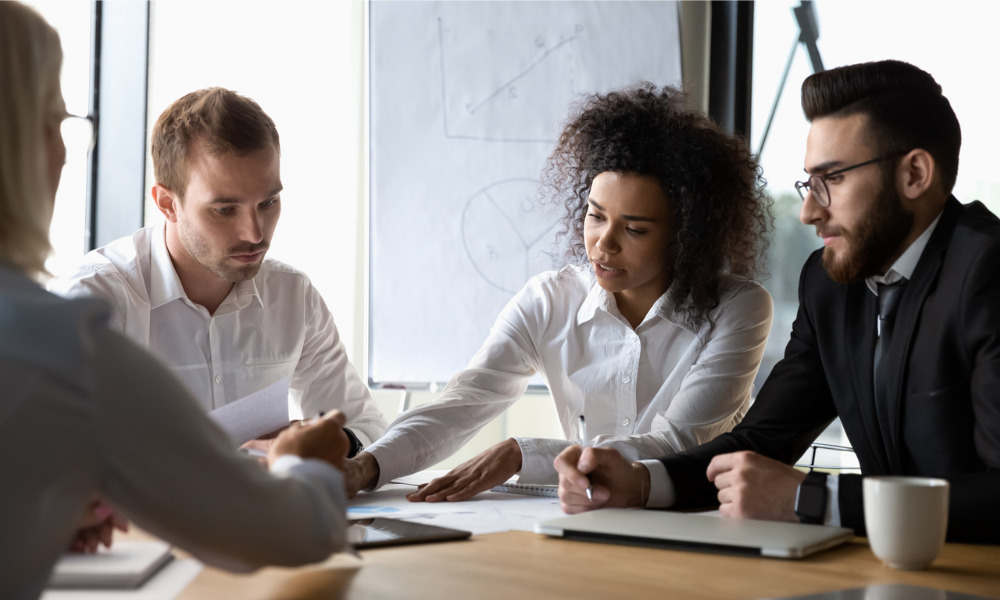 Sponsored article
Lawyers often struggle with the business side of law. It's hardly their fault, law schools don't teach practice financial management such as the cashflow implications of contingency fee arrangements. In the first years of most litigators' careers, many don't pay attention to costs and focus solely on winning cases. More than ever, firms who do contingency work face financial pressure. Out-of-pocket investments required of firms such as experts' fees have become more expensive. Cases meanwhile are taking longer to resolve, while settlement values in personal injury cases in particular have stagnated, and in some instances, they're shrinking. Add the COVID-19 pandemic into the mix and it's a rare litigation firm that isn't struggling with cashflow management.
More traditional strategies for managing disbursements have become less viable. In an uncertain environment, a firm may have limited cash reserves or partners' capital to draw from. At the same time, bank credit remains elusive for firms doing contingency fee work and lacks the specialization litigators need. Alternative funding solutions that firms are increasingly turning to comes from litigation lending firms. Two leaders from Canada's top litigation lender, BridgePoint Financial, explained how their funding packages work to serve litigators of different practice areas, sizes, and needs. They talked through the ancillary services that come with their funding arrangements and why they stand out in the litigation financing market.
"Our law firm clients look to us to fund the disbursements that individually aren't big ticket items, from hundred dollars for court filing fees to several thousands of dollars for expert reports," says Stephen Pauwels, co-founder and principal at BridgePoint. "But across a firm's file inventory they can easily add up to millions of dollars that the firm has to carry at any given time, while waiting years on average for their fees at settlement."
BridgePoint has created funding solutions specifically designed for litigators, such as their popular Expert Access program, which connects litigators with over 500 experts they have partnered with in a variety of fields and disciplines across Canada. It's powered by a search portal that Pauwels describes as a "matchmaker" connecting lawyers and experts. BridgePoint then funds the expert's report upfront and only bills the firm at settlement.
A key benefit to lawyers is that Expert Access comes with a two-year interest free arrangement. For cases that resolve within that time frame, accessing an expert comes at no cost for the firm.
They have also created a disbursement micro-financing program called File Funder, which allows firms to finance or be reimbursed for disbursements incurred at their discretion. Unlike bank funding, Pauwels explains, file funder is tied directly to the underlying files, with repayments tied to specific settlements, more in line with the firm's cashflows than bank debt with monthly deadlines.
"I was a client of BridgePoint's prior to joining the team," says Amanda Bafaro, Chief Risk Officer and General Counsel at BridgePoint and a former personal injury lawyer. "I can say that not all lenders in this space are created equally. Bridgepoint was a cut above anyone else in the business at the time when I was using them and I certainly have found it to be true since I arrived here. When we talk about responsible lending and taking a client's needs seriously, they're not just words, that's part of our philosophy."
Pauwels explains that BridgePoint was founded with a mind to helping litigators and their clients navigate the challenging process of seeking justice after an accident. Unlike other litigation financiers that have come from the payday loans or hedge fund spaces, profit is not the sole motivator behind BridgePoint's decisions.
Pauwels says that much of his work goes into educating lawyers about the services they offer. He stresses that given the unique funding structure of BridgePoint's funding solutions, many firms can access their services at no cost to the firm.
While many of their solutions were initially geared towards smaller firms with less cash on hand, Pauwels says that in the current climate, BridgePoint's services are assisting firms of any size or practice makeup across the country.
"If a firm has ample unused bank credit, and retained settlement dollars on hand to easily fund all of their overhead and their file carrying costs, and they have no departing partners they'll have to buy out or growth prospects that will stretch those resources in any way. And if the pandemic has had no negative current or future cash flow impact on them. Then the reality is they are not probably decent candidates for our services," Pauwels says. "They should also congratulate themselves for being a unicorn."