Appellant argued police had no specific training to give expert evidence on drug jargon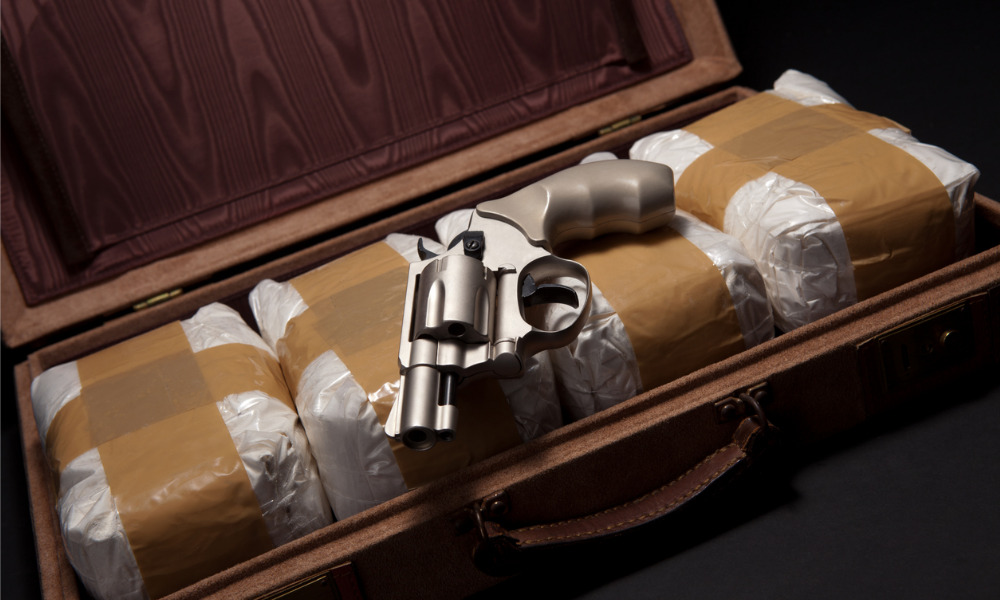 The Court of Appeal for Ontario has upheld a man's drug and firearm convictions, holding as justified the tracking of a man's cell phone without a warrant, the search of his motor vehicle, based on "collateral evidence," and the admission of expert evidence despite a lack of any specific training.
In R. v. Bakal, 2021 ONCA 584, the appellant sought exclusion of all evidence seized during a search of his motor vehicle, after he was tracked without a warrant based on an assault claim. He argued the police were not justified in tracking his phone without a warrant, that the search of motor vehicle incident to arrest had violated his s.8 Charter right – the protection from unreasonable search and seizure – and that expert evidence should not have been admissible due to the expert's lack of specific training.
In the decision, the Court said that the warrantless tracking of the appellant's phone was justified due to the present exigent circumstances. It was based on a report received from the appellant's girlfriend claiming that he had assaulted her and that he had left the apartment with a firearm. Based on this information, the police believed – and the appellate court agreed – that the appellant's history of violence and possession of a firearm constituted the circumstances justifying tracking his phone without a warrant.
The Court likewise found no credence in the appellant's argument that his s. 8 Charter rights were violated when the police conducted a search of his motor vehicle, which was incident to an arrest based on "collateral evidence."
Contrary to the appellant's assertion, the arrest was not based on what he called "collateral evidence to corroborate" the alleged assault, said Justice Michal Fairburn, who wrote the reasons for the appeal court. His firearm was not some benign object but was clearly part and parcel of the psychological domination that took place during the assault. Thus, the appellant's arrest was lawful.
The Court also found that the police did not overextend when they searched the appellant's motor vehicle and found vacuum-sealed packages of cocaine, and, after obtaining a tele-warrant, two firearms. Since the search and subsequent seizure of evidence was incidental to a lawful arrest, the appellant's s. 8 Charter rights were not violated.
Lastly, the Court denied the appellant's assertion that the expert evidence should not have been admitted since the expert witness had no specific training in drug jargon. Police officers testify as experts based on expertise that has been obtained through practical experience on the job over many years, said the Court. Further, evidence about drug jargon cannot be supported by scientific validation, as it rests upon "specialized knowledge gained through experience and specialized training in the relevant field."