A letter from the AG obtained by Canadian Lawyer asks key stakeholders for input on eliminating juries in civil trials to free up backlogged courts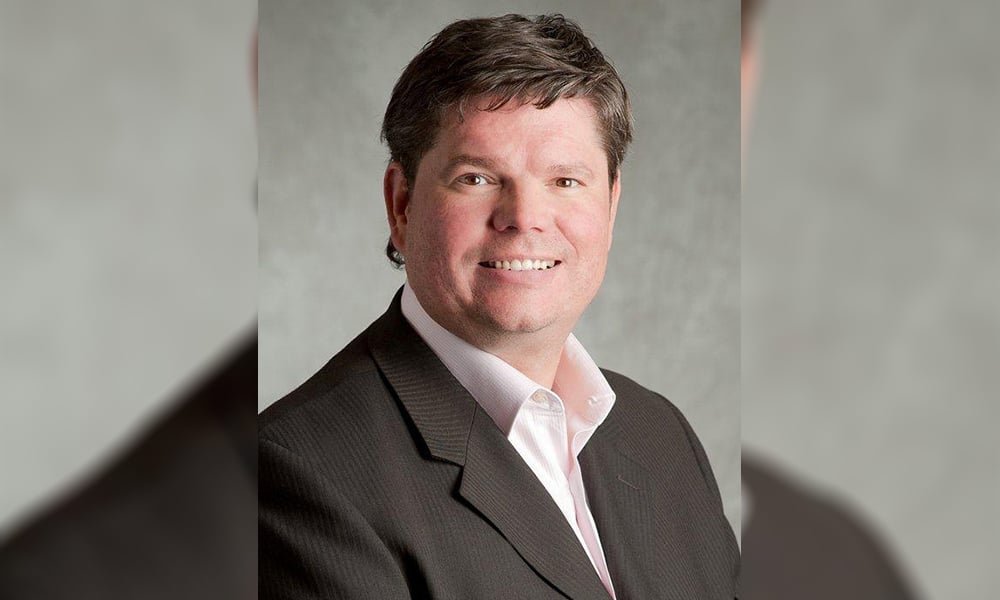 In a letter obtained by Canadian Lawyer, Ontario Attorney General Doug Downey has sought the input of key stakeholders in the legal community about the possibility of removing juries from civil trials to help address additional court backlog resulting from the COVID-19 pandemic.
The letter asks stakeholders for input as to whether civil juries should be eliminated altogether. It also asks if certain cation types should remain subject to a jury, citing the example of matters that "engage community values and a person's character, such as defamation, false imprisonment, and malicious prosecution."
"The needs of the justice sector have changed during this outbreak, and the demands on the system will continue to evolve as we begin to see the province reopening in stages," Downey's letter reads. "To address these changes, we will continue to act on the guidance of public health experts, and we will continue to work together to develop new ways of conducting matters."
While the Ontario Trial Lawyers Association is still considering submissions for the current consultation, the organization authored a June 2 letter to Downey's office stating that "the biggest hurdle for many of the postponed and upcoming trials will be constituting juries." The OTLA proposed a temporary solution in which that jury notices in all cases that will get to trial be suspended until the provincial health restrictions allow for juries to be empanelled.
One past president of OTLA has praised Downey's consultation letter.
"I think it's bold, I think it's appropriate," says Steve Rastin, managing partner at Rastin Law Trial Lawyers. "I think what the attorney general is doing is giving some thought to how are we going to deal with the massive backlog that's in the system right now."
Rastin cited a personal injury client of his who had an eight-week jury trial scheduled for June 15. That client has been waiting for years to have his trial heard and, as of now, neither Rastin nor his client know when they might see the inside of a courtroom again. Rastin says that given Ontario Chief Justice Geoffrey Morawetz's statement that jury trials may not resume until a vaccine is found, the exploratory note from the Attorney General demonstrates a pragmatic response to the massive problem of court backlog worsened by the COVID-19 pandemic.
The 10-day consultation, in the wake of COVID-19-related trial delays, has reignited a longstanding debate in Ontario's legal community.
A case in 2016 raised questions about whether jury trials tended to favour insurers. In Mandel v. Fakhim 2016 ONSC 6538 (CanLII), a plaintiff was awarded just $3,000 in damages after he sought $1.2 million. While he supported the jury's decision, the trial judge, Justice Frederick Myers, said that jury trials in civil cases "seem to exist in Ontario solely to keep damages awards low."
In a 2015 blog by the OTLA, lawyer Kris Bonn wrote that past propositions to end jury trials have angered lawyers. But Bonn also argued that there was room for change.
"There will always be a role for juries in personal injury cases," Bonn wrote. "But as trials become more complex and expensive, to ensure justice for our clients maybe there is a role for more personal injury trials to be heard without a jury. We should at least be looking at the alternative and not automatically reject the notion that for some cases juries are not the best option for our clients."
Rastin says that any potential abandonment of jury trials in civil suits does come at a cost, namely the voice of the public and common sense in a legal system otherwise defined by argument between experts. He says, though, that for most members of the public jury duty is an onerous burden, both in the complexity of their work and the fact that jury duty can last for weeks or months without pay. Rastin says that in family and criminal trials juries are still needed, but for personal injury trials, he expects the courts to run twice as quickly in judge-alone trials.
"We've realized is that our jurisdiction has not gone nearly as far down the road to modernization as some other jurisdictions in the world," Rastin says. "In the United States, they're doing virtual motions virtual trials, virtual appeals, they have widespread access to court records electronically and things like that."
Rastin says, as well, that shifting civil trials to judge alone would also introduce a greater likelihood of appeal into the civil litigation system. Because lawyers are prohibited from asking jurors for their reasoning, Rastin says it's much harder to overturn a jury's decision. A judge's reasoning can be appealed in its entirety, allowing greater recourse in a judge alone system.
While the letter represents an exploration into the possibility of removing juries from civil trials by the Ontario attorney general, Rastin says the move is significant enough to warrant his praise.
"The attorney general is showing inspired leadership," Rastin says. "What he's doing is looking at a fundamental change in our system to help maybe put Ontario back together and back on track in terms of access to justice."
Jenessa Crognali, Downey's press secretary, told Canadian Lawyer that the consultation is part of the MAG's "ongoing efforts to keep Ontarians safe and maintain the administration of justice during the COVID-19 outbreak."
Downey "has sought the input and perspective of justice partners on a potential, permanent amendment to the Courts of Justice Act to eliminate some or all civil jury trials. The [attorney general's] office is currently accepting feedback and this input will help to inform next steps," she said in a statement.