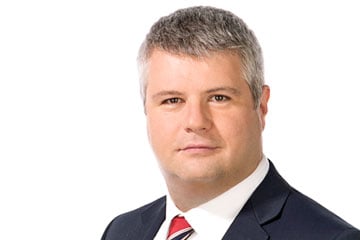 The Ontario Court of Appeal has upheld a ruling that found a soccer team and its officials were not negligent after a soccer player was punched at a game in 2010.
Michael Da Silva, the player who was punched, and his family, launched the civil action seeking damages from the Hamilton Sparta Sports Club, the Ontario Soccer Association and three team officials after he was injured at a game between the North Mississauga Soccer Club and Sparta.
In its ruling, the Court of Appeal said that a 2017 ruling by the Superior Court of Justice dismissing the action was correct, after a summary judgment motion by the defendants.
"The appellants' case foundered on the absence of evidence," said the Ontario Court of Appeal ruling by justices Gloria Epstein, Peter Lauwers and Katherine van Rensburg.
The Court of Appeal's ruling said the Da Silvas' case relied "on proving the claim that Mr. Gomes' previous conduct showed a risk that he would commit violence against an opposing player," therefore, "his coach, his team and the association were negligent in permitting him to play."
The plaintiffs had argued that the soccer defendants should have been more careful in allowing Gomes to play, given two prior incidents involving the then-teenager, and that the head coach of the Sparta should have reviewed a code of conduct more carefully with players. However, in the Superior Court of Justice ruling, Justice Lucille Shaw found that Gomes' "evidence was that he knew he was not to punch other players" and that he made the decision to punch Da Silva "impulsively."
"Based on the factual record before this court, I find that Gomes' action was a sudden and unexpected event that could not have been anticipated by the defendants. As it was unexpected and sudden there was nothing that a reasonable coach could have done to prevent Gomes' assault of Da Silva," said the 2017 ruling.
"Based on Gomes' evidence, even if there was a code of conduct and even if he was made aware of it, it would not have prevented him from engaging in behaviour that was so beyond the realm of what is reasonable," it also said.
John Polyzogopoulos, a partner at Blaney McMurtry LLP in the commercial litigation group who also practises sports law, says the OCA ruling appears to be a "logical, fair result."
"What people who are involved in amateur sports and various clubs and leagues and organizations [need to know] is I think it's comforting that they're not going to be held responsible for sudden and unexpected outbursts by players," says Polyzogopoulos, who was not involved in the case.
"But having said that, what's also clear is that where there are signs that something like that may happen in the future, that there may be duties owed by coaches and teams and club officials to take steps, if they have reasonable grounds for believing that something untoward might happen."
Mark Harrington, who heads the insurance defence group at Torkin Manes LLP and represented the Hamilton Sparta Sports Club, the Ontario Soccer Association and the three team officials in the 2017 case, says the OCA decision is a "good one for sports-related liability." Kayla Kwinter of Torkin Manes handled the 2018 matter for the defendants other than Gomes.
"It [suggests] plaintiffs can't just make up allegations without obtaining expert reports that delineate the requisite standard of care. It also supports the argument that sometimes in sport there is no time to react to an event and the defendants should not be held responsible," Harrington said in an email comment to Legal Feeds.