Another case where short-term senior employee received 'healthy' notice period, says lawyer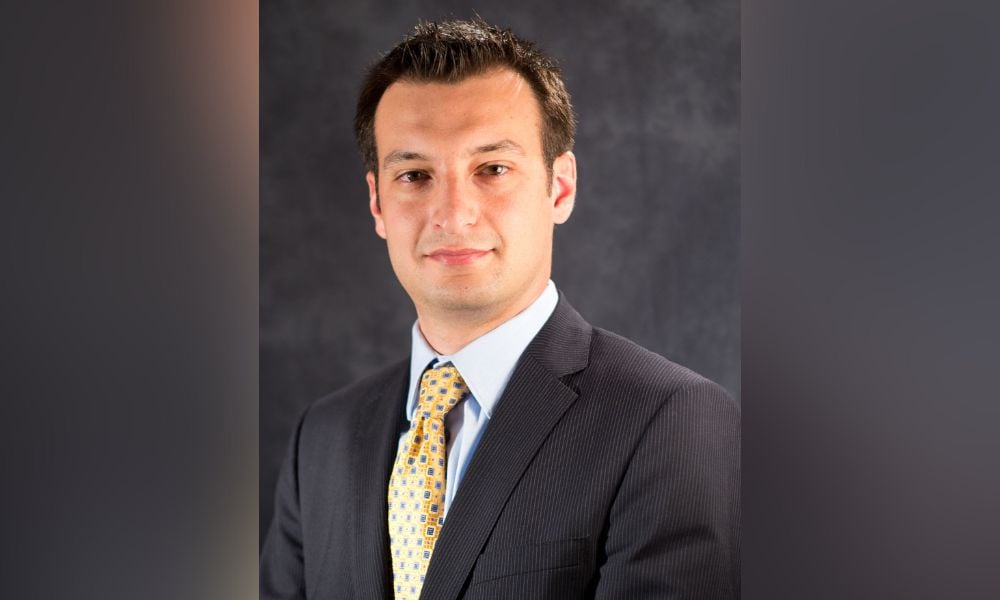 The Court of Appeal for Ontario recently confirmed that when considering the bleak economic environment, a short-term employee must receive a relatively long notice when terminated without cause at the outset of the COVID-19 pandemic.
The court dismissed the appeal brought by The New Zealand and Australian Lamb Company Limited, a grass-fed, free-range lamb producer, which had terminated their director of marketing communications and public relations on May 29, 2020. Pylyp Pavlov had worked for the company for just under three years, and the trial judge awarded him 10 months' notice.
The ruling "adds another brick to the wall of cases of short-term senior employees receiving healthy notice periods," says Matthew Fisher, who acted for Pavlolv and is an employment lawyer and partner at Lecker & Associates in Toronto. It strengthens the caselaw, growing since courts began hearing pandemic cases, that COVID will impact reasonable notice periods, and the court will take judicial notice of that impact, he says.
Fisher adds that employers are surprised that a relatively short-term employee can receive a lengthy notice.
"This was one of those cases where the court recognized the reality of replacing a relatively senior position… a couple of months of notice is unlikely to bridge the gap to new employment, which is the purpose of reasonable notice."
In Pavlov v. The New Zealand and Australian Lamb Company Limited, 2022 ONCA 655, Justices Eileen Gillese, Grant Huscroft, and Lorne Sossin took a "realistic approach" to the situation in which no-cause termination left Pavlov at such a challenging time, says Fisher.
"If you fire somebody in May of 2020, when there's lockdowns and economic panic going on, and all that uncertainty, they're not just going to pop up and find a new job, easily, when we can barely leave our homes. That's going to be a factor."
He says the court took a properly holistic account of the employee's age, length of service, position, and economic circumstances surrounding him.
The appellant, the New Zealand and Australian Lamb Company, argued that the trial judge had erred in her reasonable-notice-period assessment, Pavlov's entitlement to a bonus payment during the notice period, and by including a mandatory mediation disbursement in her costs award.
Pavlov, who was forty-seven years old, earned $131,943 per year plus benefits. He was eligible for an annual bonus of up to 15 percent of his salary, which he had received each year at the company.
After his termination, Pavlov applied for more than 100 jobs and hired private career coaching, but remained unemployed when the trial began, said the court.
Pavlov argued at trial that between 9 and twelve months would be reasonable notice. Three-to-five months was the appellant's position. Justice Elizabeth Stewart ultimately awarded damages equalling 10 months' notice, his annual bonus, and the benefits he would have received during the notice period.
Justice Stewart applied Bardal v. Globe & Mail Ltd., a 1960 decision of what was then called the Ontario Supreme Court, to assess the appropriate notice period. Bardal's non-exclusive factors are age, length of service, the character of employment, and availability of similar jobs.
Justice Stewart found it reasonable to infer that the pandemic's economic impact, particularly on industries associated with international importing and distribution, and the termination timing would obstruct Pavlov's job-seeking efforts and that his former employer would – or should – have known that.
On appeal, the appellant challenged Justice Stewart's application of the Bardal factors, the inclusion of the pro-rata bonus entitlement, and a portion of the disbursement award because they incurred extra costs by using a mediator not on the roster of approved mediators who had labour-and-employment experience. On the first two, the court said these were findings of mixed fact and law and entitled to deference. The court also found no basis for appellate intervention on the disbursement issue because approving the mediator was within Justice Stewart's discretion.
"To me, what stands out about this case is, frankly, the fact that it made it all the way to the Court of Appeal," says Fisher.
"Notice cases should settle. They should resolve. They have all the factors necessary to resolve. This is a perfect example of why it is not in an employer's interest to be unreasonable in a wrongful dismissal matter, because it ends up being a very time-consuming and costly process for them."
Counsel for the appellant declined Canadian Lawyer's request for comment.