Judgment declares six provisions of Civil Code unconstitutional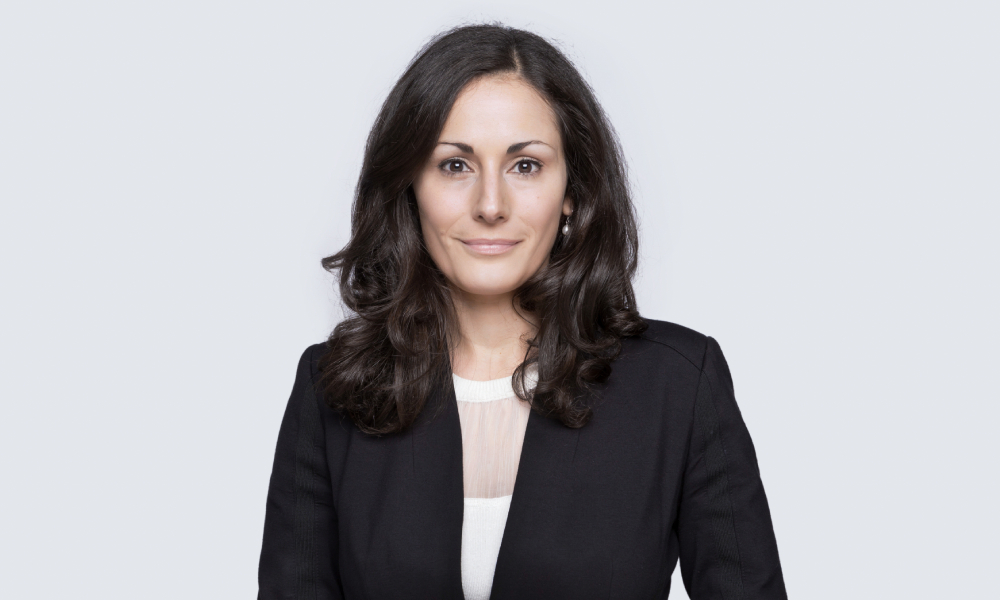 In a victory for trans, non-binary and intersex people, the Superior Court of Quebec has declared six provisions of the province's Civil Code unconstitutional.
In Centre for Gender Advocacy v. Attorney General of Quebec, released on Thursday, the Superior Court found that the provisions violated rights guaranteed by the Canadian Charter of Rights and Freedoms and Québec's Charter of Human Rights and Freedoms. The 11 impugned articles of the Civil Code concerned the registration of births and deaths, changes of name and sex designation, and issuance of birth and death certificates.
The case provides "a recognition that everybody has the right to have their identity recognized and to identity documents that reflect it," says Audrey Boctor, a partner in IMK LLP in Montreal and lead counsel for the plaintiffs: the Centre for Gender Advocacy and four individuals.
"I think this case is an important step, and there's of course still more work to do; but it does set an important precedent for the recognition of equality."
There are four concrete aspects to that in this case, Boctor told Canadian Lawyer. First, Quebec residents who are non-citizens will now be allowed to change their name and sex designation on legal documentation, which were previously excluded by the Civil Code. Second, the decision recognizes the existence of non-binary identity (i.e., identifying as neither male nor female), meaning non-binary people now have the right to change their designations to something other than "male" or "female."
Third, transgender parents now have the right to change a parental sex designation on a child's birth certificate. This means that, for the second pair of individual plaintiffs, a trans woman whose sex change occurred after the birth of her and her partner's first child can be listed as "mother" on both children's birth certificates, where previously she had been listed as "father" on the first. For the first set of plaintiffs, both may now be listed on their children's birth certificates as "parent."
Fourth, trans youth aged 14 and above may apply to change their sex designation independently, without an attestation from a health professional, as was previously the case. (Fourteen years is the youngest age at which one may apply to change one's own sex designation in Quebec; a parent may apply on behalf of a younger child.)
A set of amendments to the Civil Code in 2016 allowed minors to change their names and sex designations in certain circumstances, says Michael Lubetsky, a partner in Davies Ward Phillips & Vineberg LLP in Montreal, and a counsel for Egale Canada, one of three interveners supporting the plaintiffs. But the requirement to produce an attestation from a healthcare professional was "a good example of something that was maybe well-intentioned, but … wasn't appropriate. Requirement wasn't workable, and created an unnecessary burden for trans youth." Many trans youth don't have access to a family doctor, counsellors or social workers, he says, and not all medical professionals are sympathetic to, or knowledgeable about the needs of trans youth.
"Practically, it just became, in the end, an empty procedural step," he said: one which Justice Gregory Moore of the Quebec Superior Court of Justice agreed was unconstitutional.
Quebec used to be on the forefront of trans rights, says Lubetsky; "it has historically been very forward-thinking. In the 1970s, Quebec first made it possible to change a sex designation," with a surgical requirement to change sex in effect until 2013.
In 1998, Quebec issued a "a ground-breaking legal judgment" from the Quebec Human Rights Tribunal that interpreted the word "sex" in the Quebec Charter of Human Rights and Freedoms within a psychosocial perspective, extending legal protections to trans people, says Florence Ashley, a doctoral student at the University of Toronto's Faculty of Law and a Quebec native who identifies as non-binary.
Subsequently, however, Quebec had fallen behind other provinces in adopting neutral gender markers, for instance (Ontario is just one province that today lists a child's parents as simply "parents" on a birth certificate). With Thursday's Superior Court decision, says Ashley, "we do have a fairly good system for changing gender markers, I would say more progressive than for other provinces, but it came later …
"Now, I would say, the judgment is really going to prevent a lot of difficulties, a lot of discrimination and a lot of suffering in people, and I'm extremely happy for that."
Nonetheless, Ashley would have liked to see two additional plaintiffs' arguments accepted by Justice Moore.
First, Justice Moore said, "the plaintiffs miscast article 62 [of Quebec's Civil Code] as requiring parental consent when it grants a right to object. Young people are not required to obtain their parents' consent to change their name. They are required to notify their parents of their application, after which a parent may object."
Yet the requirement that youth, aged 14 to 17, notify their parents of an application to change their name – to which parents may object – throws up an unnecessary roadblock and potential legal expenses, Ashley believes. "It also creates the possibility that for a bunch of the youth" a name change application will be denied, Ashley says, as a result of parental objections.
Second, the plaintiffs had challenged the requirement to designate a newborn's sex as male or female. In his decision, Justice Moore wrote: "The obligation to designate the sex of a newborn is justified. They do not have a gender identity, so there can be no distinction based on that ground. Articles 111, 115, and 116 [of the Civil Code] must be amended, however, to allow non-binary people to identify themselves as a parent instead of a mother or father on their children's acts of birth."
The plaintiffs' argument was that these articles discriminate against trans people later in life, as it forces them to go through "an entire different change system than other people and also creates an assumption of naturality about gender assigned at birth," says Ashley, whereas trans people would consider the problem lying in the binary system of assigning sex. The requirement to give a M or F sex designation also creates pressures on parents and doctors to assign a gender both legally and socially, "which often they can do through non-consensual surgeries on intersex newborns, which is a violation of their bodily integrity." There is also discussion in Quebec of outlawing those practices, Ashley says; "the last thing we want to do is encourage them by creating this idea that says that you have to have a gender when they're born, and that they have to fit into this, what we would call dyadic concept of gender," which excludes intersex.
The Centre for Gender Advocacy -- an independent, student-funded, Concordia University organization, mandated to promote gender equality and empowerment particularly as it relates to marginalized communities -- first filed the constitutional challenge in 2014. In its news release it called the court's decision "an important victory for the rights of non-binary individuals, trans parents, trans non-citizens and trans youth."
The Quebec legislature has until Dec. 31 to make the required changes to the law. It has not announced plans to appeal the decision.