Alberta's pursuit of advance funds to finance litigation survives with appeal win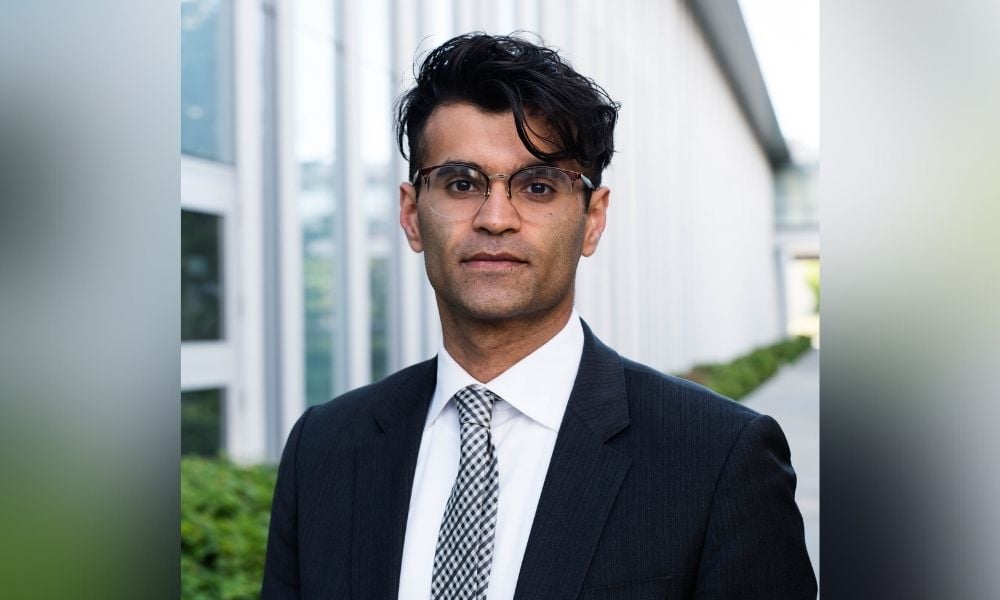 An Alberta First Nation's pursuit of advance costs to help fund litigation over industrial damage to its traditional territory is still alive.
Beaver Lake Cree Nation, a 1,200-member community whose reserve is located near Lac La Biche in north-eastern Alberta, has paid $3 million in legal fees since it first brought a claim against Alberta and Canada in 2008. With a 120-day trial set for 2024, Beaver Lake sought advance costs to supplement the $300,000 is pays annually in legal fees. A case-management judge at Alberta's Court of Queen's Bench awarded partial advance costs, requiring Alberta and Canada to each contribute $300,000-per-year until the litigation's conclusion. That decision was reversed at the Court of Appeal and Beaver Lake appealed to the Supreme Court of Canada.
On Friday, in a unanimous decision of all nine Justices, the Supreme court of Canada allowed the appeal and sent the case back to the Court of Queen's Bench of Alberta for a new hearing.
"This decision today, but also the doctrine of advance costs, impacts a lot of the most vulnerable, marginalized people in society and can ensure that their interests are advanced in the legal system," says Avnish Nanda, an Edmonton-based public-law litigator who acted for an intervenor, the Alberta Prison Justice Society.
The Alberta Prison Justice Society had an interest in the advance-cost issue, because it often brings lawsuits on behalf of prisoners and others without the means to fund litigation, he says.
"For First Nations communities, this may be a watershed moment. Many could use this new framework to access the advance costs and in large public interest litigation against the government with respect to their rights."
The court awarded solicitor-client costs to Beaver Lake for the proceedings at the SCC as well as the lower courts. These special costs are awarded in matters of public interest which are "truly exceptional," said the court.
"You rarely see the Supreme Court of Canada make such an award and outline it in the decision itself," says Nanda. "This is a real signal, I think, to Alberta courts, that this is an important public-interest case and there's an entitlement, to some degree, of advance costs. You don't make a ruling like this, I think, unless it's supposed to be understood and considered in a particular light."
The litigation began 14 years ago. Band Chief Germaine Anderson claimed various declarations of rights, injunctions and damages against Alberta and Canada, under s. 35 of the Constitution Act, 1982. Anderson brought the claims on behalf of all Beaver Lake beneficiaries of Treaty Six and the Nation itself, for the effect resource development in Treaty Six Territory has had on their ability to pursue their traditional way of life.
To be awarded the $5 million in advance costs for which Beaver Lake applied, the First Nation was required to pass the three-part test from the 2003 SCC ruling in British Columbia (Minister of Forests) v. Okanagan Indian Band. First, Beaver Lake had to show impecuniosity, that it could not afford to fund the litigation. Beaver Lake also had to demonstrate its underlying claim was prima facie meritorious. And the First Nation was required to to persuade the court that the issues which gave rise to its claim were of public importance.
"It is only a 'rare and exceptional' case that is special enough to warrant an advance costs award," said Justice Beverley Browne of the Court of Queen's Bench. Justice Browne found Beaver Lake had satisfied all three elements.
But the Court of Appeal, which released its decision in 2020, was not persuaded on the impecuniosity aspect. The court referred to a 2017 annual financial review by Indigenous Services Canada which had concluded that Beaver Lake's "liquidity, sustainability [and] working capital" were all "above the established benchmarks," and that there were no concerns with respect to Beaver Lake's financial health.
Canada also filed fresh evidence in the appeal, consisting of a $2.9 million Specific Claim settlement Beaver Lake had received in 2019.
According to the Court of Appeal, given Beaver Lake's financial access, Justice Browne's finding on impecuniosity was an error in law. The court set aside the advance cost orders.
At the SCC, Justices Andromache Karakatsanis and Russell Brown, who wrote the reasons for the court, said that to assess a First Nations government's impecuniosity, the court must consider, not just the finances, "but the broader context in which that government makes financial decisions." Relevant factors include "competing spending commitments, restrictions on the uses of its resources, and fiduciary and good governance obligations," said Karakatsanis and Brown.
Beaver Lake's priorities included infrastructure improvements, responsibilities toward elders and health-care spending, says Nanda. These obligations "should have been considered in a more holistic and functional way, rather than just saying that this First Nation had money, and therefore, by choosing not to use it for litigation, we could not access advance costs," he says.
The court affirmed that an applicant for advance costs is impecunious where it cannot "meet its pressing needs while also funding the litigation," adding that, "where the applicant is a First Nation government, pressing needs must be understood from the perspective of the First Nation government."
To make this calculation, the court needed to identify the applicant's pressing needs, determine what was required to meet those needs, assess the applicant's assets and income and estimate the cost of the litigation at hand, said Karakatsanis and Brown.
The court ultimately found that Justice Browne of Alberta's Queen's Bench did not have enough information on the record to weigh the costs of litigation against Beaver Lake's pressing needs and available resources. The court remitted the advance costs application for a new hearing.