Fall roster includes plans to travel for the first time in the top court's history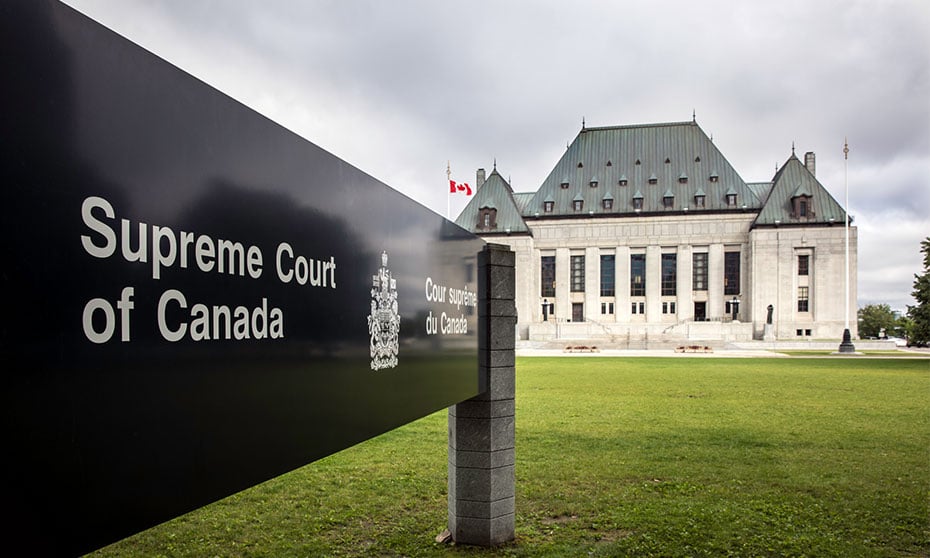 The hearings in Winnipeg are part of the SCC's outreach and the chief justice's stated goal of providing the Canadian public with more information about the SCC to better understand what it does and why. From September 23 to 27 there will be several public visits, including individual visits by each justice to local high schools, where 10-minute videos explaining the SCC will be presented. A meet-and-greet with the public is also planned for the Canadian Human Rights Museum.
The SCC's Fall session will also hear a number of "twin" appeals on similar legal matters, and will be required in several cases to review its own jurisprudence. The Charter will be issue in other appeals including search-and-seizure, and the right to pension benefits. Duty of performance and good faith in contractual law will be revisited from the SCC's 2014 decision in Bhasin v. Hrynew; and two class action appeals will be heard from Quebec.
Twin cases include Javid Ahmad v. R. and Landon Williams v. R. (October), in which the plaintiffs allege police entrapment; and Maia Bent, et al. v. Howard Platnick, et al. and 1704604 Ontario Limited v. Pointes Protection Association, et al. (November), which both concern anti-SLAPP legislation. Finally, the SCC will hear appeals from the Attorneys General of British Columbia and Nova Scotia regarding judicial remuneration (December).
Large corporations that are defendants or plaintiffs in appeals include Maple Leaf Foods (negligence); Uber Technologies (employment contracts); and Hydro-Québec (expropriation).
In all, the SCC will hear 32 appeals in its Fall session over six hearing weeks beginning October 7 in Ottawa, and ending December 13. Twenty-three of the cases are by leave, 12 are criminal and 20 civil cases (which differs from last year, when there was a near-parity between civil and criminal cases). Half of the appeals (16 out of 32) are from Ontario and Quebec.
And in other Supreme Court news, Justice Nicholas Kasirer was sworn in today before Chief Justice Richard Wagner and the other judges of the SCC in a private ceremony. A "welcome ceremony" for Justice Kasirer will take place at 10:30 a.m. on November 4, in the courtroom of the Supreme Court of Canada.