Group claims constitutional rights violated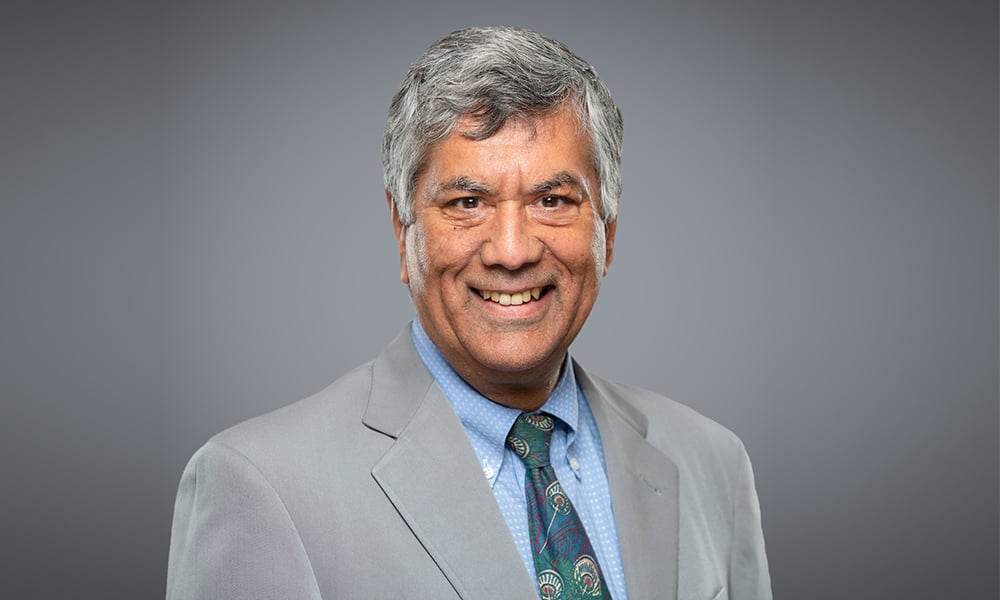 The Thalidomide Survivors Task Group has filed a legal claim against the federal government for violating individual plaintiffs' rights under sections 7 and 15 of the Canadian Charter of Rights and Freedoms. The claim was filed in the Ontario Superior Court of Justice.
The group's claim, filed on Tuesday, was spurred in part by the government's December announcement promising a no-fault support program for anyone "affected by the remote possibility of an adverse reaction to a COVID vaccine," says Raj Anand, a civil litigator and human rights lawyer at WeirFoulds LLP in Toronto and counsel for the 45 plaintiffs in the case.
In contrast, survivors of Canada's thalidomide tragedy do not have no-fault support programs available to them, Anand said, adding that the government has for six decades denied fair access to support for thalidomide survivors. Many survivors – whose mothers were prescribed thalidomide as an antidote to nausea or "morning sickness" -- have disabilities such as missing or severely stunted limbs, missing or malformed organs, deafness and blindness.
The claim asks for a declaration that the defendant Attorney General of Canada "has violated the individual plaintiffs' rights under ss. 7 and/or 15 of the Canadian Charter of Rights and Freedoms … with respect to its provision of services to the individual plaintiffs as Thalidomide survivors, its mismanagement of the impact of Thalidomide on the individual plaintiffs, and its establishment, funding, operation, management, administration, supervision and control of the Canadian Thalidomide Survivors Support Program ("CTSSP")," as well as of the Extraordinary Medical Assistance Fund ("EMAF") under the CTSSP.
The claim also seeks, among other items, damages for physical and mental injuries suffered by the plaintiffs, and for future medical treatment, rehabilitation, counselling, and other care and support.
The Canadian government approved thalidomide for use by pregnant women in April 1961 and did not withdraw it from the market until May 1962, some months after other industrialized countries had done so. In 1991 the Ministry of National Health and Welfare (now Health Canada), through the Extraordinary Assistance Plan, awarded lump sum payments of between $65,000 and $90,000, depending on the survivor's level of disability, to Canadian-born survivors.
In 2014 Parliament unanimously voted to provide full annual support of $75,000 to $150,000 per year; but these figures were downgraded significantly the following year. In 2019 the Minister of Health announced the Canadian Thalidomide Survivors Support Program, delivered by an independent third party service provider, and intended to provide ongoing lifetime support for thalidomide survivors, including continued access to the Thalidomide Extraordinary Medical Assistance Fund.
Yet funding provided has been "inequitable and insufficient … for required services," according to the statement of claim. As well, says Anand, "the manner in which the entitlement is determined is degrading, and is contrary to the government's obligations under section 7 and 15 of the Charter." Section 15 includes physical disability as a prohibited ground of discrimination.
"The EMAF provides Thalidomide survivors with limited funding on a 'first come first served basis' and on the arbitrary basis of the 'extraordinary' nature of the survivor's need," says the statement of claim. In addition, "There is an annual cap on the amount of EMAF funds that each Thalidomide survivor may receive, and funding is limited to a prescribed list of one-time expenses."
Anand calls the funding programs "a clear example of discrimination on the ground of disability," all the more so in light of the government's no-fault support program for any Canadian affected by a government-approved COVID-19 vaccine.
"You have entitlement for able-bodied Canadians, and on a no-fault basis, and you have limited entitlement and an application process to show extraordinary need on the part of people who were undoubtedly harmed by governmental negligence."
The group's claim is financed by the Court Challenges Program, which offers funding for constitutional language and human rights test cases in Canada.
In response, Health Canada told Canadian Lawyer that "The CTSSP provides survivors with ongoing tax-free payments of up to $100,000 annually (indexed to 2%) based on the level of disability and access to the Extraordinary Medical Assistance Fund, which helps pay for specialized surgeries, and home and vehicle adaptations not covered by provincial or territorial health care plans.
"Survivors confirmed under the CTSSP also receive an immediate ex-gratia payment of $250,000, while survivors confirmed under the Thalidomide Survivors Contribution Program, established in 2015, received an ex-gratia payment of $125,000 to equalize the ex-gratia payments to survivors under the two programs.
"The CTSSP is currently helping to support 121 thalidomide survivors.
"Health Canada is unable to comment further at this time since the matter is before the courts."
Editor's note: This story was updated on February 25, 2021 to include comments from Health Canada.