Surgeon claimed he wasn't liable because colleague made critical decisions about patient's care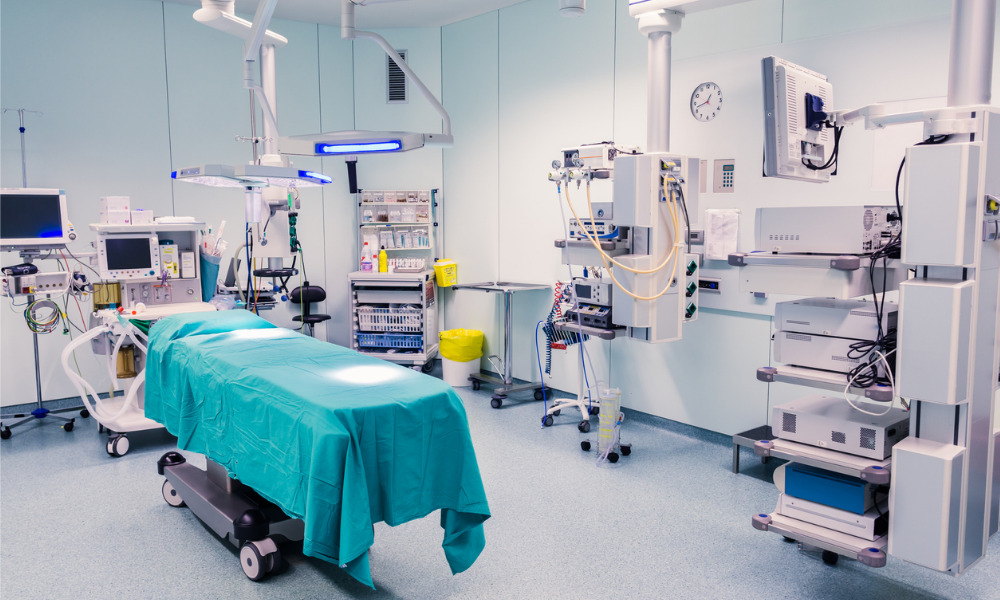 If two doctors were working together, both can be liable for negligent medical treatment where one was in charge and the other was sufficiently involved, the Ontario Court of Appeal has ruled.
The case of Stevenhaagen Estate v. Kingston General Hospital, 2022 ONCA 560 involved a patient with a congenital heart condition who went through an angioplasty procedure at the Toronto General Hospital in 2002. A serious emergency occurred when her aorta ruptured and she started bleeding.
The appellants, an interventional cardiologist and a vascular surgeon, responded to the situation on their own instead consulting the hospital's cardiovascular surgery service. They inserted a covered stent to partially contain the patient's bleeding. Still, her condition was precarious.
A cardiovascular surgeon saw the patient several hours later, at which point she was transferred to the operating room. An operation successfully repaired her aorta, but the patient experienced serious injuries – paraplegia, paralysis of the left vocal cord, brain ischemia, left arm pain syndrome, and bladder and bowel dysfunction. She died in 2012.
At trial, the judge found that the need for cardiovascular surgery was both inevitable and imminent and that the appellants were liable for the patient's injuries. These injuries made the deceased spend her last decade as an invalid, the judge said. Both the interventional cardiologist and the vascular surgeon appealed.
Ontario Court of Appeal dismissed doctors' appeals
First, the Ontario Court of Appeal ruled that the trial judge provided careful reasons for why the appellants breached the standard of care in the circumstances.
The judge fairly concluded that their failure to consult a cardiovascular surgeon as soon as the emergency arose was inexcusable considering the hospital's vast resources, including the services of "a world-renowned cardiac surgeon," the appellate court said.
Second, the appellate court held that, while the trial judge did not specifically identify the "but for" test for causation, his reasons showed that he engaged in this analysis and referred to the relevant timeframes.
The judge was entitled to find that, if the appellants made the appropriate consultations and arranged to directly move the patient from the catheterization laboratory to the operating room, she would not have suffered her neurological injuries, the appellate court added.
Lastly, the appellate court rejected the vascular surgeon's argument that he should not be held liable because the interventional cardiologist made the critical decisions about the patient's care.
While the trial judge found that the interventional cardiologist had the most responsibility, he also said that both doctors consulted with each other before deciding to send the patient to the coronary care unit. The vascular surgeon expressed no disagreement with this decision, supported it, played a critical role in facilitating it, and did not advise the interventional cardiologist to seek cardiac surgery, the appellate court noted.