'Catastrophic situation' can occur when patients aren't given decision-making authority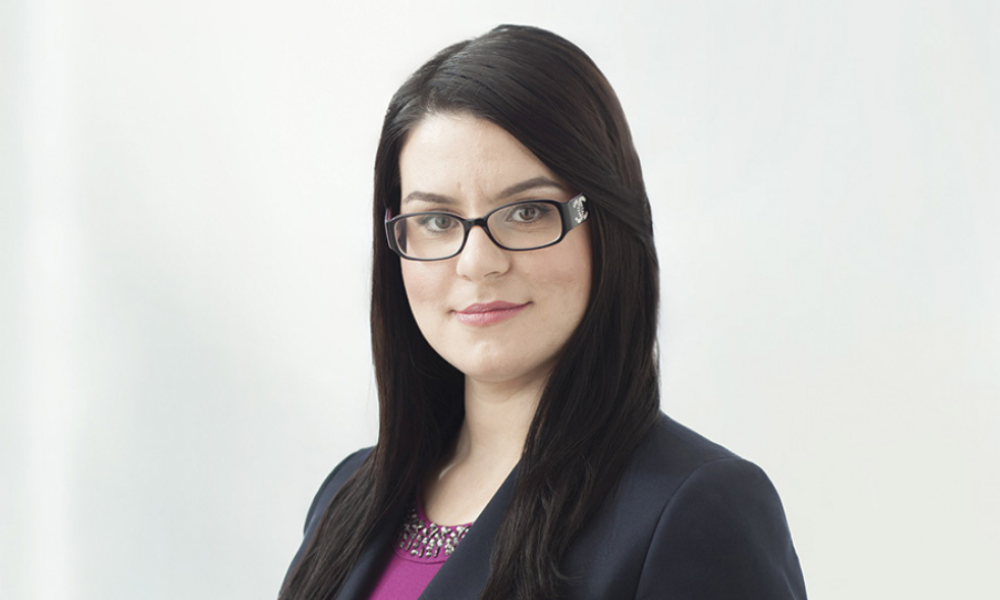 This article was produced in partnership with Neinstein Personal Injury Lawyers.
A recent case out of the Ontario Superior Court of Justice underscores the importance of patient autonomy and serves as a cautionary tale for the medical profession, says Daniela Pacheco, Partner at Neinstein Personal Injury Lawyers.
"Patient agency must be recognized above all else – it's not acceptable and should never be acceptable to not give patients the information they need to make responsible decisions for themselves," Pacheco says. "Physicians are service providers, and their role must be alive to that. This case is a catastrophic situation where you see what may happen when people aren't given that decision-making authority."
In Hemmings v Peng, a pregnant woman experienced an anesthetic complication while in the labour and delivery operating room for an urgent caesarean section. Sophia Hemmings went into cardiac arrest, ultimately suffering a severe brain injury that left her non-verbal and unable to do anything for herself. The plaintiffs, which included Hemmings' mother, sister and son, claimed damages for negligent treatment and care.
Many risks attended Hemmings' pregnancy and over the course of the nine months many of those risks came to be. The trial judge made a finding of fact that the plaintiff's OB delayed doing the pregnancy test and telling her that she was pregnant, and if the plaintiff had that information earlier along with knowledge of the many risks that could affect her or her foetus during her pregnancy, she would have decided to terminate.
Hemmings first met Dr. Padmore, one of the defendant doctors, during a trip to a clinic to seek contraception because she did not want to be pregnant, but the doctor's "unwavering position that the topic of abortion must be raised by the patient" meant that option was not discussed. The trial judge found Padmore to be negligent in this regard, stating that "the standard of care should anticipate a range of knowledge and understanding in patients and the need to tailor conversations with the patient based on the patient's education, employment status and knowledge."
"Dr. Padmore ought to have been aware of and followed the Canadian Medical Association (CMA) policy issued in 1998 that abortion was a medical decision to be confidential between the patient and physician," reads the decision. "Having sought contraception from Dr. Padmore following unprotected sex and not wanting to get pregnant, Sophia Hemmings was to 'be provided with the option of full and immediate counselling service in the event of unwanted pregnancy.'"
From a policy and legal perspective, the issue raised in this case is a larger concern, as patient agency is a fundamental principle in health care. The medical professional may have the knowledge – and the obligation to share that expertise with those in their care – but the decisionmaker is always the patient. The Court found that Hemmings was not advised appropriately of her risks, and those are important pieces of information that treating physicians should communicate so that patients can make informed decisions about their own care, says Pacheco.
"Autonomy is critical and it's important to recall that. It's not a physician's decision – it's the patient's. Overall, the plaintiff in this case was lost in the shuffle: a tale as old as time in medical malpractice."
The trial judge also stated they were not impressed with some of the communication tools used by the hospital and that those involved in Hemmings' care "repeatedly failed to take advantage of the forms, protocols, guidelines and practices in place to demonstrate patient safety was adequately and appropriately protected."
"It underscores how important communication is in the delivery of healthcare," Pacheco says. "It's critical to communicate effectively, as tragic things can happen when pertinent information isn't communicated across team members."
Though the judge found in favour of Hemmings, the defendants have served a notice of appeal.
Trials come in ebbs and waves, but it's been a banner year for Neinstein as they've tackled five highly complex medical malpractice trials. The high-pressure, high stakes setting of a trial is where the firm really shines, and while having many trials on their plate and more coming down the pipe is intense it's also welcome, says Pacheco.
Daniela served as chair of the Medical Malpractice Section of OTLA in 2020, and is a regular contributor for their Medical Malpractice Newsletter. Additionally, she recently served as Public Relations Liaison within the Executive at the Women Lawyer's Forum of the OBA. Daniela served as Chair of the Women's Caucus for two consecutive years and was awarded an OTLA Women's Caucus Award in 2017.