Excluding expert witness 'gives continued legs' to existing legal principles: Bogoroch's Toby Samson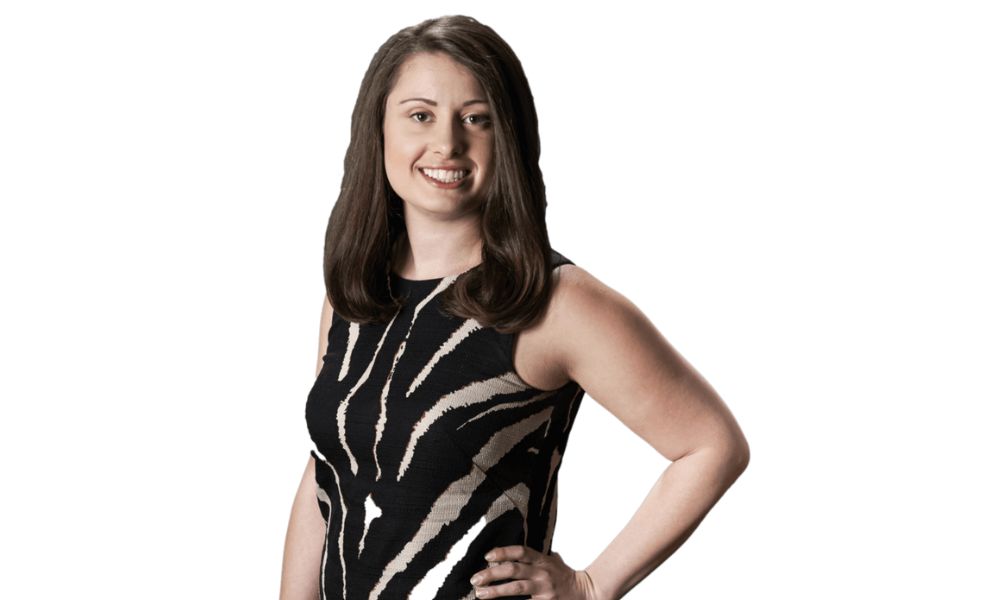 This article was produced in partnership with Bogoroch & Associates LLP.
Mallory Hendry of Canadian Lawyer sat down with Toby Samson, partner at Bogoroch & Associates, to discuss the implications of Denman v. Radovanovic.
A recent medical malpractice decision, Denman v. Radovanovic, where a defence expert witness was excluded from testifying is a good reminder to keep expert impartiality top-of-mind, says Toby Samson, partner at Bogoroch & Associates LLP.
"This isn't new – it goes back to the Mohan Test – but this case gives continued legs to existing legal principles," Samson says. "It's often the principles we all know that are the ones we move away from over time. We take it for granted that if experts have the qualifications, they'll be admissible – but that's not always the case."
Though opinion evidence is presumptively inadmissible in litigation, it is well-recognized that in some situations the trier of fact, as a layperson, will not be able to comprehend some of the facts without more information. For example, no matter how well-educated, a judge is not going to have the basics of human experience to assess cause and effect on a procedure done on a stroke. But one question that's increasingly being asked is how independently minded are the people held out as experts for the court? The courts have started to limit who is considered an expert – not in terms of credentials, which has always been the case Samson notes, but in terms of who is appropriate, and who is really an impartial expert who can fulfill their duty to the court.
The 2015 Supreme Court of Canada case White Burgess Langille Inman v. Abbott and Haliburton offers a more contemporary starting point. In an attempt to get rid of the last of an approach to experts that was seen to occasionally permit the use of "hired guns," the Supreme Court clearly held that the impartiality and independence of an expert is a factor to go to admissibility, not just weight. If you can demonstrate an expert is unable or unwilling to fulfill their duty of independence, you submit they're not a properly qualified expert and shouldn't be able to give evidence at all.
"White Burgess clarified and expressed renewed interest in the impartiality of the expert, which from my perspective is heartening. The courts are meant to exercise that gatekeeper function, especially in front of a jury. The judge oversees what goes in to ensure it's more potentially probative than potentially prejudicial – and the latter would definitely come from an expert who's biased."
The principle that bias goes to admissibility has been emerging more clearly and though it's a high bar to have an expert be totally inadmissible, the clarified test was successfully applied and upheld by the Ontario Court of Appeal in 2017's Bruff-Murphy v. Gunawardena as well as in the medical malpractice context with this Denman decision. Though often there are no objections at the qualifications stage, with counsel instead saying little weight should go to an expert's opinion, Samson warns that if counsel wish to argue on appeal that the court shouldn't have heard from the expert at all, then they must object at the qualifications stage. She urges fellow plaintiff-side lawyers to protect that right of appeal where it makes sense given that "we have a duty to zealously advocate for our clients – and if there's a good advantage to be taken, and it's above board and ethical, we should take that advantage."
While there's no exact recipe to safeguard your own experts from being accused of bias, it starts by ensuring whatever narrative your expert is starting from is complete. It may not be desirable, or indeed, reasonable, in terms of disbursements to have an expert review every single page of the entire record, depending for what purposes that expert is obtained. But, in those circumstances where a lawyer may be considering what specific documentation to send, they should reiterate to the expert that if they are reviewing the file and think something relevant might be missing, they can, and should, request further information.
But most of it, Samson says, is the basic principles of a good expert report: be thorough, review everything, look at it with your own set of eyes. The goal is a rigorous opinion and while that's always the standard, this recent case "signals that counsel has a duty to push and probe because sometimes there are expert witnesses, particularly in med mal, who might input some of their own lived experience in their analysis of what's happened" in a manner that exceeds the role of the expert.
"This decision is a good reminder of the fact that you can't assume that even if there are issues with your expert, it will be sorted out by going to weight – you run the risk of your expert not being able to testify at all, which puts you in a very different position," Samson says. "It's one thing to argue even if your evidence is weak, but if you have zero evidence on something, particularly as a plaintiff who has the burden of proof, you've lost your case right there."
Toby Samson became interested in medical malpractice litigation while attending at a trial as an articling student at Bogoroch & Associates in 2015. Since her call to the Ontario Bar in 2016, Toby's practice has been devoted to advocating for plaintiffs in a wide variety of medical malpractice actions. Toby has represented clients as both second chair and lead counsel at trials in the Ontario Superior Court of Justice, and assisted with an appeal to the Ontario Court of Appeal.