Plaintiff lawyers must 'dig deep and go the extra mile' to expose unreliable medical literature and junk science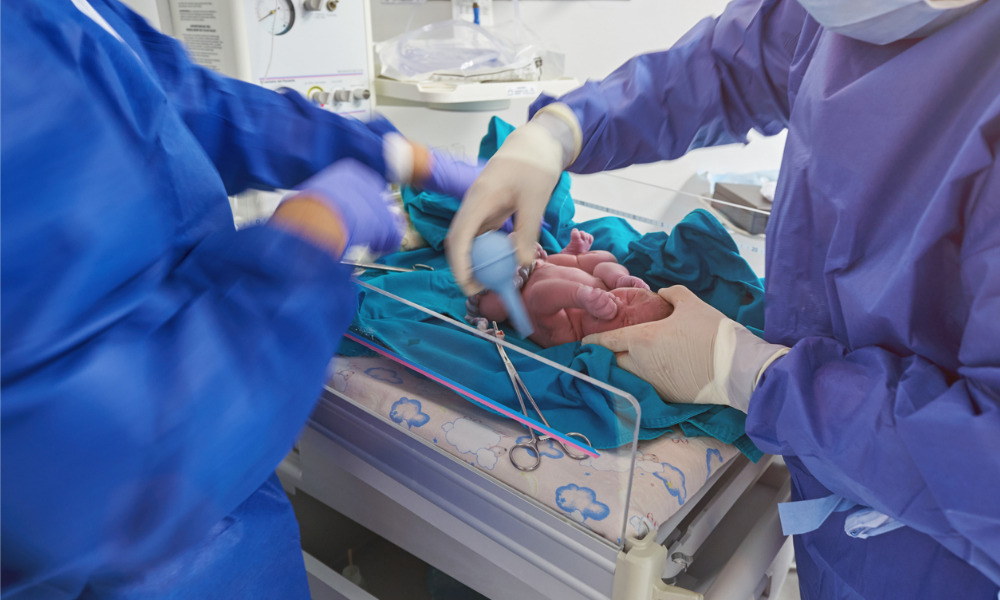 This article was produced in partnership with Gluckstein Lawyers.
Mallory Hendry of Canadian Lawyer sat down with Richard Halpern, senior counsel at Gluckstein Lawyers, to discuss how unreliable assertions in medical literature can pose unjustifiable obstacles in medical malpractice cases.
Just because a reputable medical journal publishes an article by a qualified doctor does not mean the article is reliable or even true. Medical journals do, at least occasionally, publish articles of dubious value. Lawyers prosecuting medical malpractices cases need to know how to identify less than reliable publications or they risk abandoning meritorious claims, according to Richard Halpern.
Most of Halpern's practice is made up of birth injury cases, where he says unreliable assertions in medical literature can pose unjustifiable obstacles to proof of both a breach of the standard of care and causation. For example, he says that reputable journals in obstetrics and gynecology continue to assert that electronic fetal monitoring does not help prevent brain injury in newborns, and that assertion, Halpern claims, is simply false.
"Fetal heartrate monitoring can indicate when a fetus is undergoing stress by giving information about oxygenation, but some scientists continue to aver, without adequate justification, that fetal heartrate monitoring is of little or no value in assessing fetal wellbeing during labour. These same experts assert that it is only used in lawsuits as a tool to prosecute doctors for malpractice," Halpern says. "In the litigation context, defendant doctors will use that literature to allege that birth injuries are not preventable. Some obstetrical organizations seem keen to do whatever they can to hamper a patient's prospects of holding doctors and nurses accountable for their negligence."
There may be a presumption that an article published in a medical journal is authoritative and reliable, having met the vetting process for publication that often includes peer review. That presumption, however, is not allows valid. Halpern contends that, in appropriate circumstances, lawyers must be prepared to challenge medical literature based on three approaches: first, the literature may simply have no application to the case, which can happen with epidemiological studies; second, the conclusions reached in the article may not be reliable; and, third, the article or parts of it might be just junk science.
An article's inclusion in a reputable publication doesn't make it true, and it falls to plaintiff lawyers to test it. Lawyers must dig deeper and go the extra mile, Halpern says, because "that's what advocacy is about in medical malpractice litigation – not simply accepting what's on paper but making inquiries to make sure it's true, whether it's science or something else."
As an example, Halpern refers to birth injury causation guidelines issued by the American College of Obstetricians and Gynecologists in 2003 that were adopted in large part by the Society of Obstetricians and Gynecologists of Canada (SOGC). When these guidelines came out, Halpern, who has over three decades of experience representing children affected by birth trauma, looked behind the guidelines: he examined each footnote, read all the associated literature, and quickly discovered that the guidelines were not reliable on the issue of causation. In 2014, the American group resiled substantially from the earlier position on causation, but the Canadian group has yet to follow that lead for reasons Halpern finds difficult to fathom.
The Canadian group also published a new guideline on fetal surveillance in March 2020 that Halpern took issue with, writing a critique ­– Oversights, omissions and opportunities squandered. In that article, Halpern argues that the objective of medical literature must be the reduction of newborn injury, not the defence of litigation. Where the actions of a doctor are defensible and where the injury suffered by the baby can be demonstrated not to be anybody's fault – and that does happen – it's perfectly legitimate to have expert evidence that supports that, "but not when you're relying on the science which is clearly unreliable," Halpern says, adding that "the best way to reduce bad outcomes isn't defensive medicine, or defensive articles, but through improved care."
If trying a case where the other side was relying on junk science, "we'd have to demonstrate why the literature is not true by gathering the foundational scientific work and have our own experts review it, evaluate its veracity, and, where the expert finds the publication unreliable, justify that position in the witness stand" Halpern says.
"I have talked to a number of expert witnesses in obstetrics about the flaws I see in the recent SOGC guidelines and these experts have agreed that substantive parts are unreliable or incomplete."
Overall, it's imperative that lawyers be wary of scientific literature when representing clients in medical malpractice cases. Take epidemiology, which involves studies of large groups of people who have related conditions and comes to generalized conclusions. These large epidemiological generalizations may have no application to a specific client, yet defence expert will often assert that the general observations apply to the plaintiff. Lawyers should not accept the conclusions experts come to without first testing the science to see if it's junk and second determining if it has any application to the facts of their case. Not doing both is a common mistake that may cause a lawyer to abandon a case that has merit.
"When we do this kind of work, we must understand the science: you can't even advise clients based on some expert opinions, because experts may not have thought as deeply about these issues as we should when representing our clients," Halpern says. "We have to be very wary of junk science and not accept that something is true or that it applies solely because it's in a reputable journal. It is a matter of good advocacy."
Richard Halpern is a senior lawyer acting exclusively for injured people in medical negligence cases, with a special focus on infants injured at or around the time of birth. Richard is known across Canada for his expertise in birth injury cases. He has more than 30 years of experience representing seriously injured people.