Three judges with the Divisional Court of Ontario have set aside a ruling made by a provincial Licence Appeal Tribunal adjudicator after a crash victim's lawyer received an anonymous letter.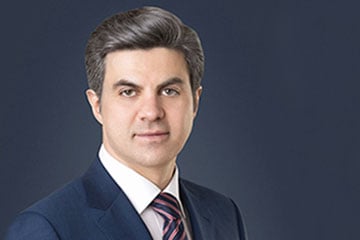 Three judges with the Divisional Court of Ontario have set aside a ruling made by a provincial Licence Appeal Tribunal adjudicator after a crash victim's lawyer received an anonymous letter.
The letter — which was sent to lawyer Gary Mazin after the adjudicator determined that a woman involved in a 2012 vehicle crash was not catastrophically impaired — contained details around how the adjudicator had come to the decision and alleged the decision had been changed after a draft of the decision had been sent to the executive chair of an umbrella organization, according to Mary Shuttleworth v. Licence Appeal Tribunal, 2018 ONSC 3790.
The Licence Appeal Tribunal was created in 2016 to adjudicate accident benefit disputes, and it has already come under fire from some lawyers over wait times for decisions and other issues.
In Shuttleworth, the letter her lawyer received alleged that the adjudicator's decision was "reviewed by the executive chair of the umbrella organization, the Safety, Licensing Appeals and Standards Ontario . . . who 'changed the decision to make the applicant not catastrophically impaired.'"
Mazin then filed a Freedom of Information request to find out details of how the adjudicator had come to her decision, and he used the records as part of the argument that there was a possibility that the adjudicator's original decision had been changed.
"The Applicant claims the process followed does not meet the requirements established by the Supreme Court of Canada to allow for consultation in the decision-making process while protecting the independence of the decision-maker," said the ruling.
Divisional Court justices Julie Thorburn, Michael McKelvey and Frederick Myers allowed the anonymous letter to be admitted as evidence.
In the ruling, they noted there was no finding that "any actual impropriety" had happened and there was no proof "the executive chair did anything to force the adjudicator to change her decision."
However, they ruled that the decision should still be set aside and should be sent back to the LAT for a new hearing.
"[T]he consultative decision-making process followed by the LAT in this case did not meet the minimum standards required to ensure both the existence and the appearance of adjudicative independence of the adjudicator's decision. Justice must not only be done; it must be seen to be done," said the ruling.
"In the absence of a properly limited, voluntary consultative process, an informed, cautious observer would have a reasonable basis to believe that the decision did not reflect the independent decision of the adjudicator. It must therefore be set aside."
To be recognized as catastrophically impaired under the Statutory Accident Benefits Schedule — which dramatically increases the benefits an injured person can receive — they must be found to be at least 55-per-cent impaired. In Shuttleworth's matter, the adjudicator found she was 51-per-cent impaired following the crash.
Mazin, the lawyer who represented Shuttleworth, says that, to this day, he does not know who sent the letter, which contained very specific information about how Shuttleworth's matter was handled by the LAT.
Mazin, founder of Mazin & Associates PC, Personal Injury Lawyers, says the Divisional Court ruling throws other decisions made at the Licence Appeal Tribunal into question.
"Every single decision that they have made may not have had the proper protections to ensure the independence of adjudicators, and as a result, literally, every single decision could potentially be called into question and potentially have to be set aside," he says.
Mazin says that, in Ontario, there is "really no statute of limitations or time periods for doing a judicial review on an adjudicative tribunal's decision."
"Essentially, an adjudicator's independence is necessary . . . for justice, both for justice to be done and for justice to be seen as being done. Essentially, what you have is a decision that, in my opinion, applies now not just to the LAT but to all administrative tribunals," he says.
"I would predict that pretty much everyone who has lost a case at a tribunal can do a Freedom of Information request to that tribunal or adjudicative body, and if I see there is basically unsolicited or unrequested influence or input or editing by anyone, especially by someone with authority over the adjudicator, then they can go to Divisional Court and ask for it to be set aside," he adds.
"It doesn't matter if a decision was two years ago or 10 years ago, because there is no statute of limitations for provincial bodies."
Mazin notes, however, that the Divisional Court decision could still be overturned.
"We're still within the 30 days; it just came out," he says.
Sarah Copeland, a spokeswoman for Safety, Licensing Appeals and Standards Tribunals Ontario, says there is no internal investigation into the matter being planned following the Divisional Court's ruling.
"Out of respect for the court's decision, we will document the current process and remind our adjudicators that they are free to accept or reject comments generated through the review process as they are non-binding and for consideration only," said Copeland in an emailed statement.
"It is SLASTO's position that members' participation in the peer and legal review process is a resource for adjudicators. It provides a key element of adjudicator training and development and ensures consistent quality decision-making."