Orthopedic doctors could not see physical reason for increasing knee discomfort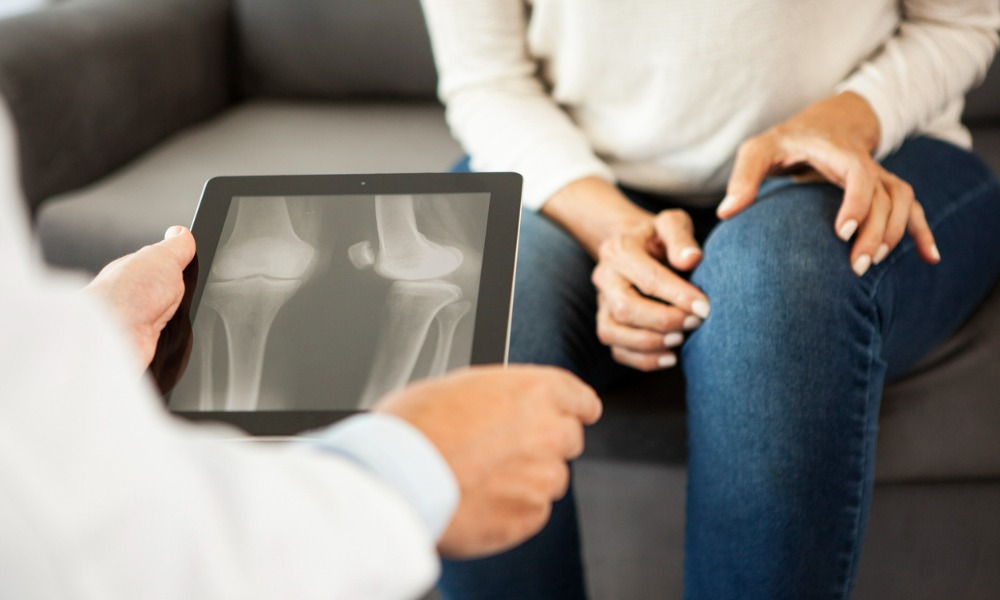 The British Columbia Supreme Court has rejected a request that the plaintiff in a personal injury action be ordered to attend a psychiatric assessment, finding that it was invasive and disproportionate to the circumstances.
In Draoui v. McLintock, 2022 BCSC 1760, Saida Draoui was involved in a motor vehicle accident when she was 15 years old, resulting in injuries to her neck, shoulders, and lower back. She also suffered from headaches, dizziness, and nausea stemming from the accident. Draoui also claimed that she had suffered injury to her knees. Peter McLintock admitted liability for the accident, but he denied that Draoui's alleged injuries were caused by the accident.
'Complex pain problem'
Draoui was able to return to normal physical activities shortly after the accident. However, she eventually started to feel an increasing pain in her left knee. Draoui said the pain reached the point where she could no longer attend school and she had trouble sleeping. She was examined by a pediatric orthopedic surgeon, Dr. Lau, who did not see any structural reason for Draoui's pain. Dr. Lau expressed concern that a lot of what was going on with her knee was a "complex pain problem."
Draoui was ordered by the court to attend a medical examination (IME) with Dr. Kendall, an orthopedic surgeon, who also failed to see any structural reason for the discomfort in Draoui's left knee. Dr. Kendall likewise said that Draoui had a complex pain problem and he recommended that she should be treated by a complex pain program rather than orthopedic surgery.
Both doctors noted that Draoui had personal issues which left her feeling isolated. Dr. Lau expressed concern that some of her external stressors contributed to her left knee pain.
Invasive nature of psychiatric exam
The defendant, McLintock, requested the court to order Draoui to attend another IME by a psychiatrist. McLintock argued that since the doctors could not identify a cause for Draoui's knee complaints, a further IME by a psychiatrist was reasonable and necessary.
Draoui, on the other hand, argued that a psychiatric examination is a particularly invasive from of IME and the court should not order one if there was no clear indication that it was necessary. Draoui further said that she never alleged in her civil claim that she was suffering from neurological or cognitive impairment. Consequently, her psychological state was not in issue before the court.
The Supreme Court Civil Rules allow court-ordered medical examinations to help balance a plaintiff's advantage in obtaining expert evidence by giving the defendant a reasonable opportunity to arrange expert assessment and evidence.
The BC Supreme Court agreed that there was no allegation of any mental condition in the pleadings of both parties. Draoui's original notice of civil claim also did not expressly mention that she had suffered injury to her knees.
The court also noted that Draoui had already received successful treatment from the Complex Pain Clinic and her knee pain issues largely resolved within several months from the treatment. The court did not find any indication that an assessment by a psychiatrist or psychologist would shed light on Draoui's post-pain clinic or current knee complaints.
"The proposed IME would shed light on a relatively brief and somewhat limited phase of the plaintiff's knee complaints," said the court.
Considering the invasive nature of the IME, the court was not persuaded that it was necessary or proportionate in the circumstances of the case.