Managing the rising cost of expert reports critical in current personal injury litigation landscape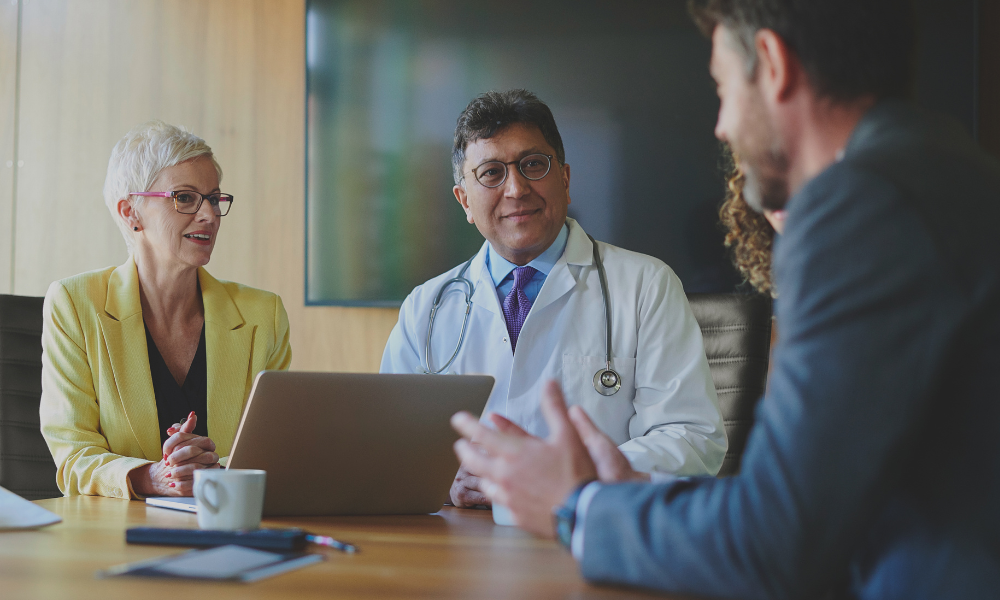 This article was produced in partnership with BridgePoint Financial.
Contingency fee arrangements add a layer of business risk for personal injury lawyers as opposed to the more traditional "bill-by-the hour" model for legal services utilized in many other practice areas. While advantageous for clients who could not otherwise afford to retain counsel, the inherent uncertainty of these arrangements – when, how much, or even whether a lawyer will get paid on each case – disqualifies firms from the same access to bank financing as those with more predictable billing cycles.
"Every personal injury lawyer I know has complained that their bank doesn't get their business," says Stephen Pauwels, Co-Founder of BridgePoint Financial, a specialist lender whose focus is financing for legal practices and their clients. A former banker himself, Pauwels notes that contingency fees are totally incompatible with what banks want to see in a potential borrower – stable, predictable cash flows to service their loan and hard assets as collateral.
Waiting years for the eventual payment of their fees is challenge enough for any law firm, who face the same day-to-day operating expenses as any business. But the real struggle for personal injury practices is the added obligation of funding all disbursements such as court fees and other expenses on each client's behalf. One of the largest of those expenses is funding the expert reports necessary to build a case.
"The cost of the expert reports we require to build our client cases has escalated in recent years," says Todd Litwiniuk, Chief Executive Officer at Litco Law. "It's not unusual to spend tens of thousands of dollars on experts alone for an individual case. With the number of serious claims our firm is litigating, that becomes an increasing total investment for the firm."
To address the funding gap in the market, BridgePoint created a unique solution for personal injury lawyers: Expert Access. It serves as both a financial solution by helping firms manage the significant cost of expert reports, and a matchmaking tool that assists lawyers in researching and retaining the best medical, vocational, engineering and financial experts across the country for their particular case.
"Expert Access is yet another tool from BridgePoint that lawyers can leverage as they fight for the rights of their clients," Pauwels says. "Personal injury litigation is always a David versus Goliath dynamic, and we saw law firms across the country stretching their bank lines to cover both their own operating expenses and their clients' disbursements. They aren't designed for that and there typically isn't enough room to cover both. We offer an alternative source of funding for the disbursements, alleviating the strain on the bank line so the firm can use it for their own needs."
The Expert Access program enables lawyers to source qualified experts in any discipline using BridgePoint's proprietary online Expert Search tool, with the option to defer payment for their reports until settlement with no interest for up to two years.
Jeffery Crannie, principal of Crannie Law, has been using Expert Access since the program was introduced because "as with any business, you quickly learn that managing cash flow is essential and a two-year, interest free source of funding for expert reports certainly helps." If the file is resolved within that timeframe, "you don't have to spend a cent," he notes, and one of its greatest benefits is flexibility: if a file takes longer, there's the option to pay it out at that point or at settlement, as a disbursement. For a small firm like his, he says, it's an invaluable service.
Ultimately Expert Access addresses a major issue in the market, says James R. Howie, founding partner of Howie Sacks & Henry LLP. Most lawyers find themselves under varying levels of financial strain case-to-case, and the program helps alleviate tremendous pressure on a firm's capital.
"It is unsettling to think about how some cases may actually be settled for less than full value due to financial pressures on the plaintiff's lawyer," Howie says.
Through the Expert Search tool, Expert Access also serves as a one-stop shop for retaining "first rate experts who have been vetted for their expertise," Howie adds. The search feature offers hundreds of detailed profiles of experts from across the country in a variety of disciplines, which BridgePoint Portal users can search by name, region, specialty and sub-specialty to locate the most qualified expert for their case. BridgePoint offers support services from its experienced team members to assist in the matchmaking process where requested. Adds Pauwels, "our Portal has become an active meeting place where experts can introduce themselves to the hundreds of lawyers who use our service, and vice versa."
Litwiniuk, who notes his firm is "particular about which experts we work with," calls the program "a tremendously helpful resource," and is pleased that the majority of his firm's preferred experts have already signed on.
The extensive roster of experts combined with the "ability to get top quality reports without the up-front costs normally associated with them" is a game changer, Crannie says, and a resource he stands behind.
"I highly recommend this program to everyone in our legal community — as I've told other lawyers, it's a no-brainer."
Since 2002, BridgePoint Financial has been the pioneering force in developing Canada's litigation finance market. As the only full service provider of innovation funding solutions for plaintiffs, lawyers and the experts involved in advancing legal claims, BridgePoint's goal is to level the litigation playing field and to protect clients' rights to full and fair access to justice.